To link a subscription on Roku®
To watch MLB.TV games on Roku®, you must first be an MLB.TV free subscriber, MLB Yearly, Monthly, or Single Team subscriber. To purchase a subscription to MLB.TV, please click here or scroll to the top of this page.
Download the MLB App from the Roku® Channel Store.
If you have used the MLB App already, navigate to the top menu and select "Settings" on the far right.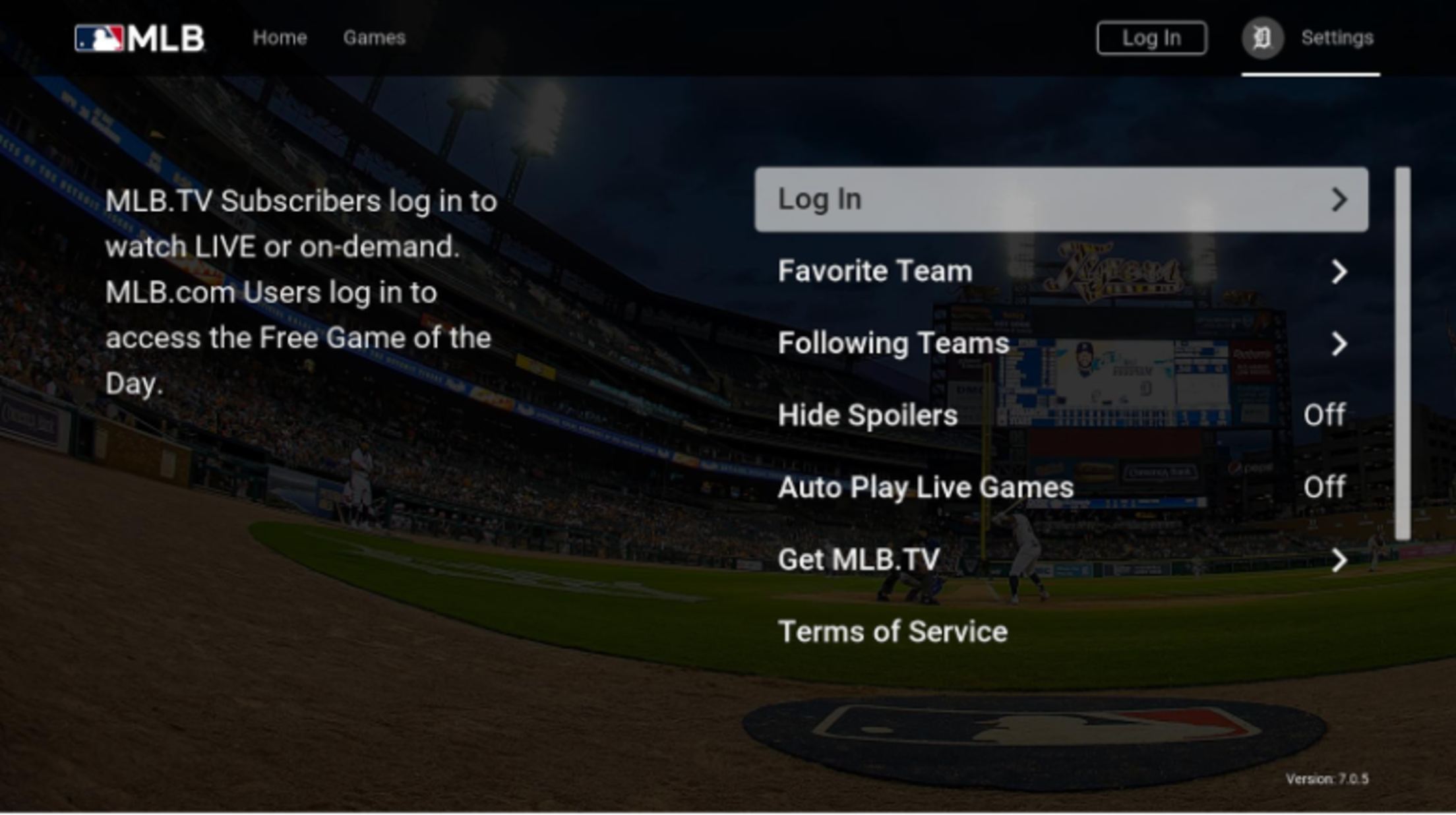 If you have an MLB account, select "Log In." On the next screen, enter your MLB.TV subscription information using the virtual keyboard, then click "Log In" to link your account. After this is completed you can access the content that is available for your subscription. You can log out or log in to a different MLB account at any time.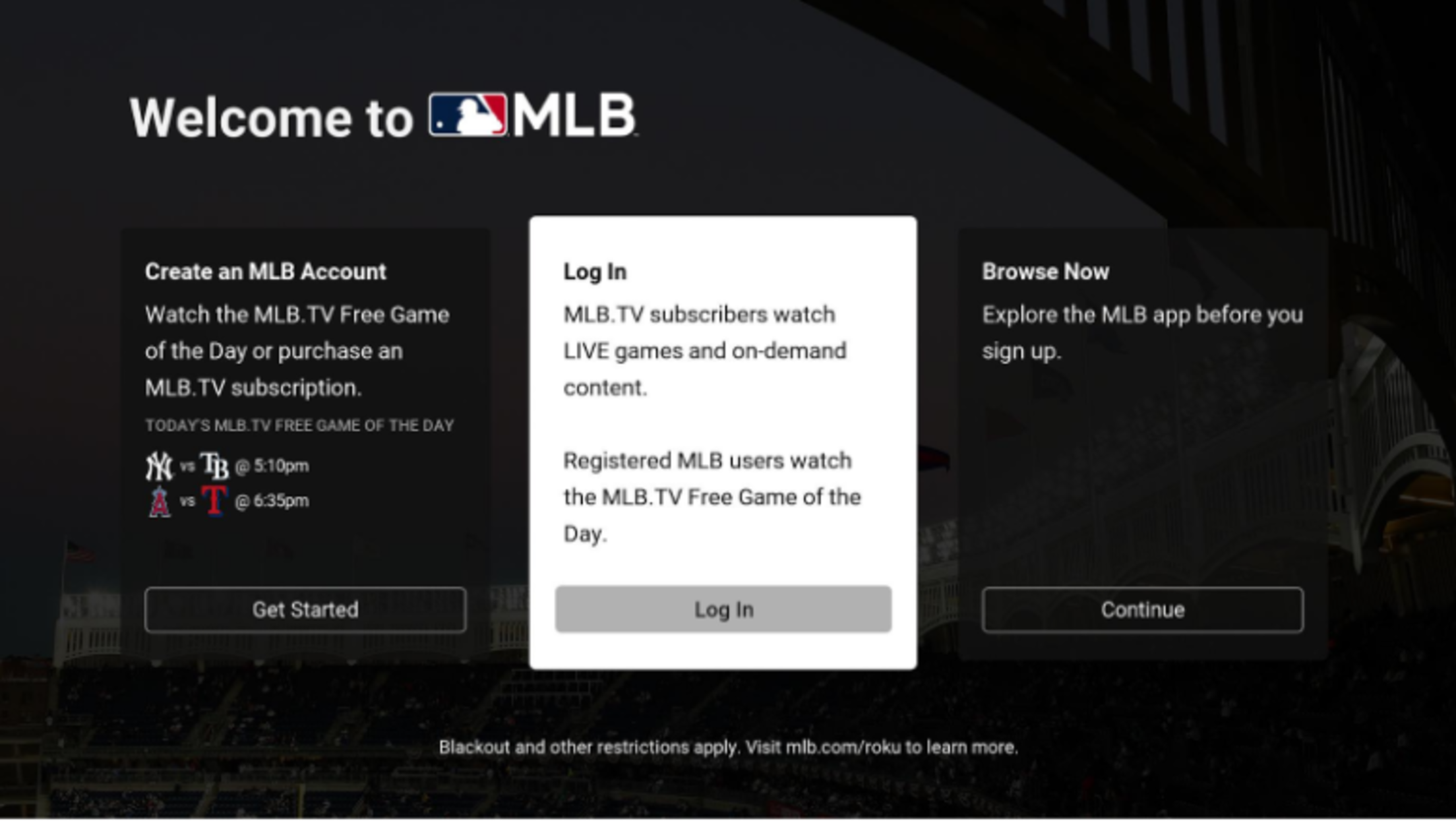 If this is the first time using the MLB App on your Roku® device, you can select "Log In" after choosing your favorite team.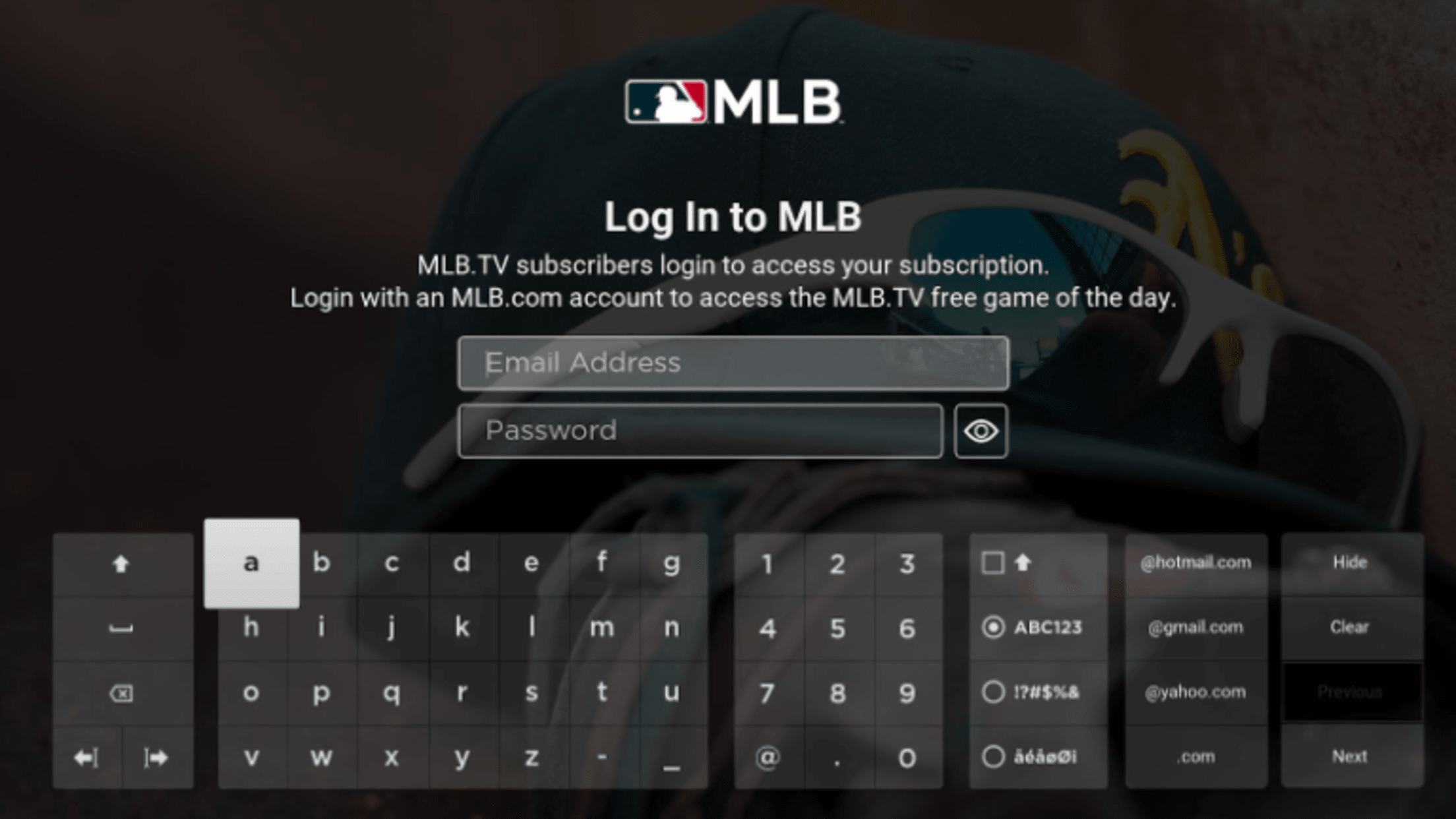 If you do not have an MLB account, you can create one in the app. When the app first launches, select "Create Free Account" option and "Get Started."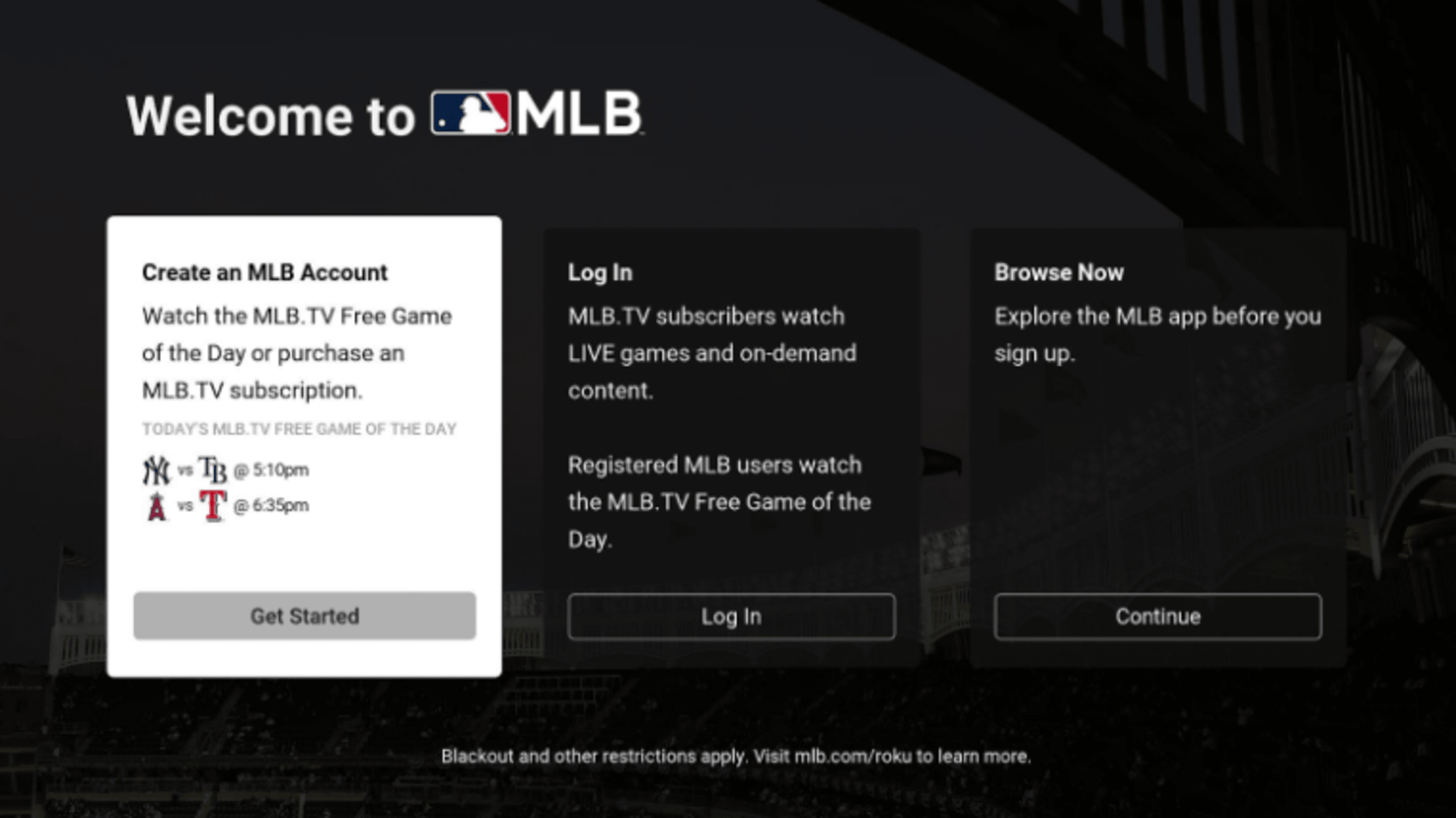 At the next page, you will need to type your email address and a password using the virtual keyboard. Once you enter a valid email address and password, press "Create Account."