Edgar taking new job as Mariners hitting advisor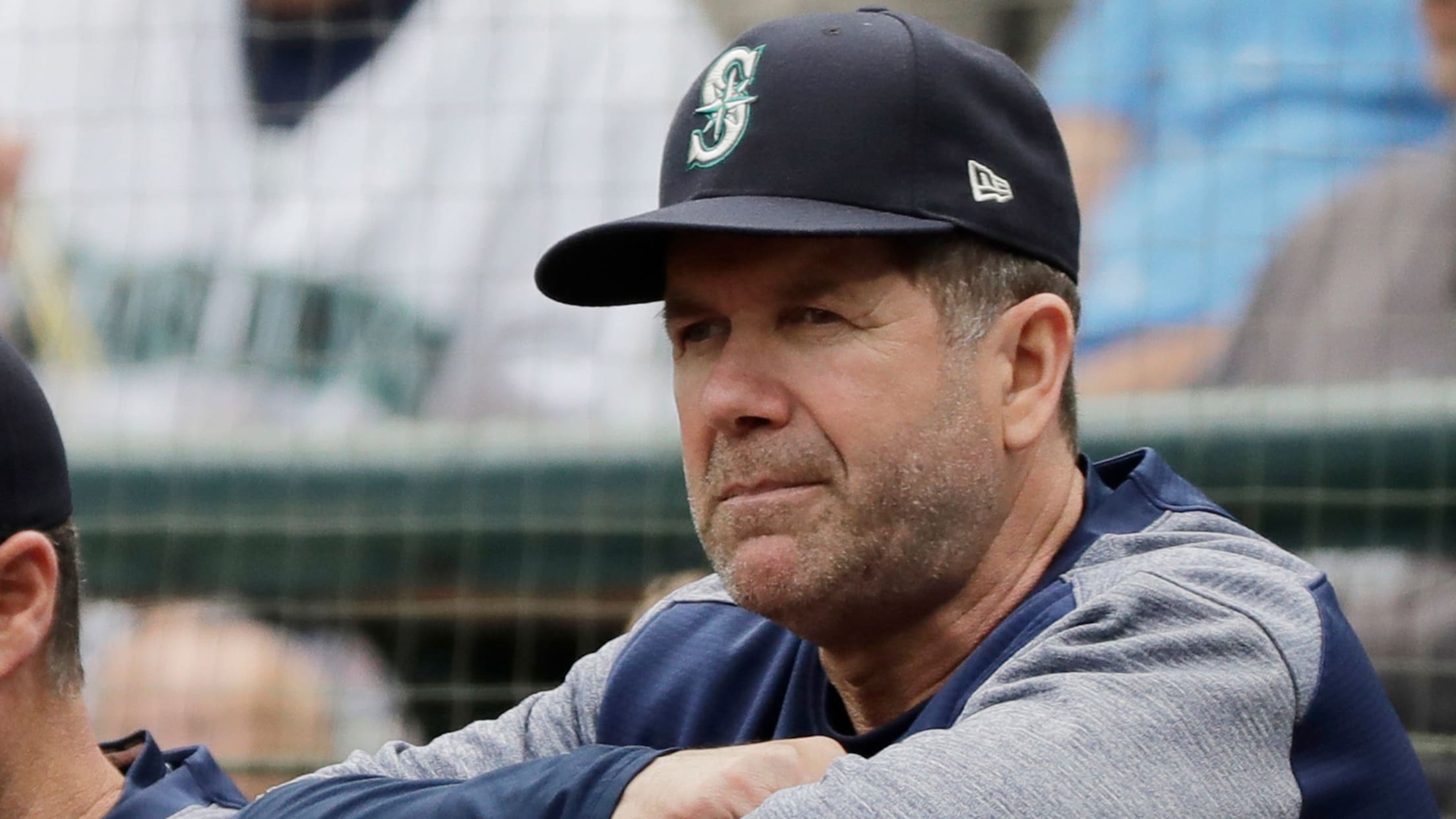 SEATTLE -- Edgar Martinez relished his time as hitting coach for the Mariners and the chance to get back into the game he loves on a daily basis. But Martinez treasures family time with his wife and teenage daughters as well, so the longtime Mariners legend will take on a
SEATTLE -- Edgar Martinez relished his time as hitting coach for the Mariners and the chance to get back into the game he loves on a daily basis. But Martinez treasures family time with his wife and teenage daughters as well, so the longtime Mariners legend will take on a new role next year.
After 3 1/2 seasons as Seattle's hitting coach, Martinez will become an organizational hitting advisor next season, working with both the Major and Minor League clubs, but no longer traveling with the team on the road.
"There is one side of me that enjoyed it a lot," Martinez said Tuesday after the change was announced. "I enjoyed working with the players. We have great guys in the clubhouse and a great coaching staff. But when you have family and don't see them much, especially when you still have young kids, it can be tough.
"Some coaches have kids that are older and a wife that has more flexibility to travel and stuff like that," he said. "It changes from coach to coach. My situation at this time in life, I'd rather choose to be around a little more while the girls are growing up."
Martinez and his wife, Holli, have three children and their two girls, Tessa and Jacqueline, are still living at home and going to school.
So Martinez, 55, who has been Seattle's hitting coach since June 2015, asked the Mariners at the end of the season if he could take a new position.
"We have spent the past three weeks working with Edgar to design a new position that will allow us to take advantage of his knowledge, passion and teaching skill at both the Major and Minor League levels, while allowing Edgar flexibility that is unavailable in his current role," said Mariners general manager Jerry Dipoto.
The Mariners now have openings for both a hitting coach and pitching coach; at the end of the season, pitching coach Mel Stottlemyre Jr. was not asked to return.
One logical candidate for the hitting coach position will be third-base coach Scott Brosius, who helped Martinez with Mariners hitters over the past two years and was the hitting coach at Triple-A Tacoma in 2016.
In his new role, Martinez will still be present at Spring Training and throughout the season to work with hitters before home games. He'll also consult with the hitting coaches at all levels of the organization and be used for special projects, including one-on-one coaching, as well as more traditional roaming duties among the Minor League clubs.
Martinez was hired as the club's hitting coach on June 20, 2015, working the last half of that season under manager Lloyd McClendon and then staying on staff when current manager Scott Servais took over in 2016.
Martinez went to school, ran his own business and remained active in community work following his retirement as a player in 2004, but getting back into coaching was a welcome chapter to his life.
"I really had that in the back of my mind when I was out," he said. "This is what I have done since I was 9, 10 years old. It's part of my life and I always had the question of what it'd be like to go back and coach. I'm very happy I got the opportunity to do it. I enjoy it. I think I'll miss not being there the whole time, but being around at least part of the season will help. I'm glad I tried it and the time I spent with the guys and coaches was a lot of fun."
Martinez said while the team's second-half struggles this year were difficult, that did not lead to his decision to step down from the coaching staff.
"No, obviously I wasn't happy with the way the offense went," he said. "It was kind of tough in the second half. But that wasn't why I made this decision. I'd been thinking about it since the previous year. I understand that sometimes that's the way it goes. Teams can do well in one half and not the next one. It was not the main reason I decided to take a different role."
Martinez spent his entire 18-year playing career with Seattle. He was inducted into the Mariners Hall of Fame in 2007 and is expected to make a strong push for induction into the National Baseball Hall of Fame this January in his final year of eligibility.
He was named on 70.4 percent of the ballots by Baseball Writers' Association of America voters in the 2018 Hall of Fame balloting and needs to reach 75 percent next year for induction.
"At this point, I'm not thinking too much about that," Martinez said. "I have no control of it. Not much I can do but wait and hopefully it goes in the right direction, but I'm realistic and know there is a chance it never happens.
"For the last few years, I've been of that mind and I'm still thinking the same way. There's a chance it can happen, but if not, there's not much I can do about it. So we just have to wait and see."