Hill to move into permanent broadcast role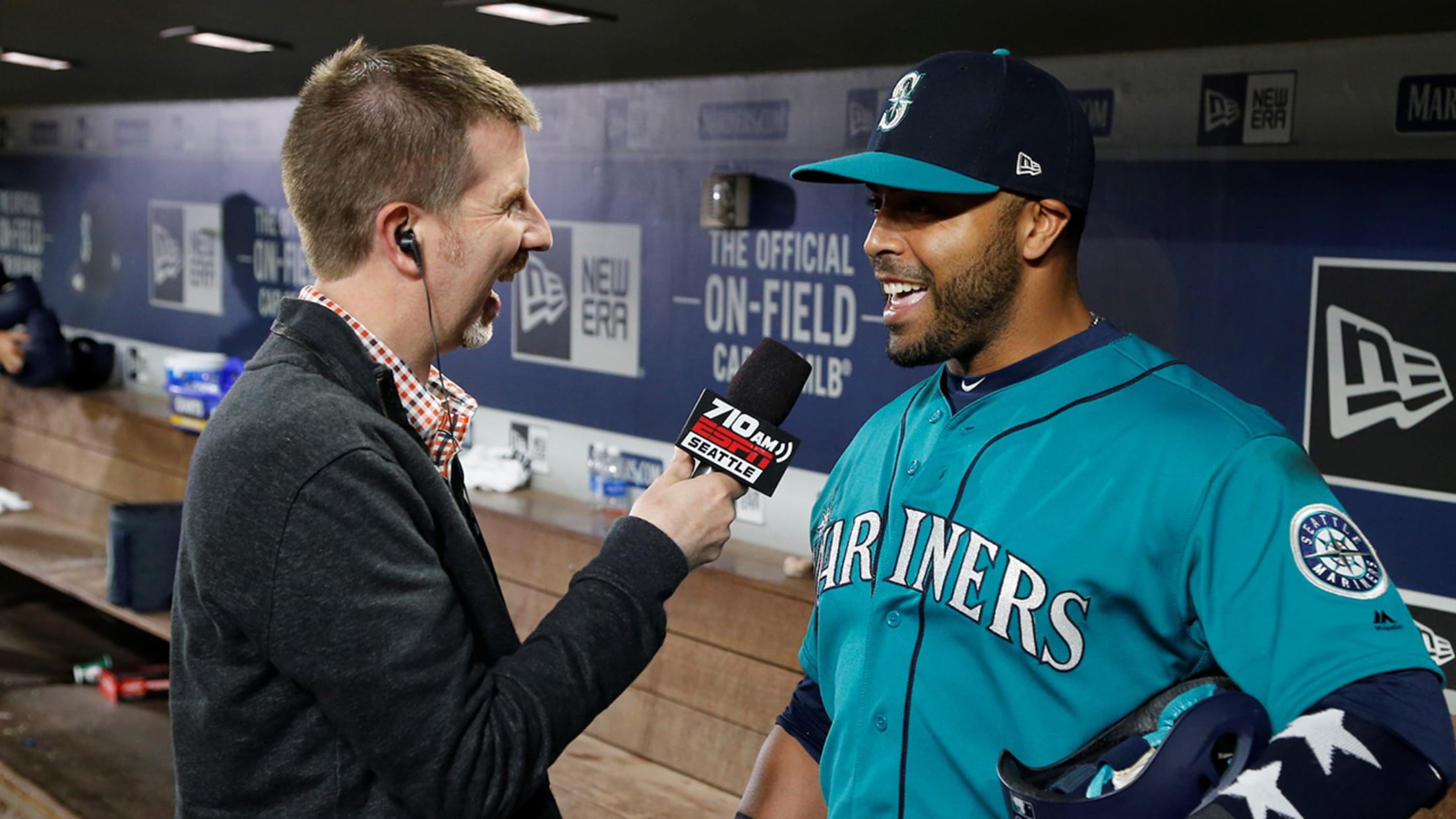 SEATTLE -- Gary Hill Jr., a part-time member of the Mariners' broadcast team for the past seven years, will move into a permanent role this season as he takes over for the retired Kevin Cremin as executive producer/engineer for the radio crew.Hill has hosted Mariners pregame and postgame shows since
SEATTLE -- Gary Hill Jr., a part-time member of the Mariners' broadcast team for the past seven years, will move into a permanent role this season as he takes over for the retired Kevin Cremin as executive producer/engineer for the radio crew.
Hill has hosted Mariners pregame and postgame shows since 2010, and he has occasionally filled in with play-by-play duties. He also hosts a Mariners podcast and has been a regular contributor to the Mariners Magazine program, which airs pregame on Sundays.
Hill will continue with some of those roles in his new position while working with veteran announcers Rick Rizzs, Aaron Goldsmith, Dave Sims and Mike Blowers.
"Gary is like a five-tool ballplayer," said Mariners senior vice president of marketing and communications Kevin Martinez. "He can do it all. He's a creative producer, host, play-by-play announcer, content creator and has a knack for translating statistics so the numbers tell a story. We're excited about what Gary will bring to Mariners baseball as a full-time member of our broadcast team."
Hill grew up in Tacoma and graduated from Washington State University in 2000 with degrees in communications and psychology. He's handled a variety of roles in Seattle-area sports radio, including doing play-by-play for the University of Washington's women's basketball, baseball and softball teams, Seattle Storm basketball, Seattle University basketball and University of Puget Sound football, basketball and baseball.
Now Hill will get to fulfill a goal he's had since growing up listening to Dave Niehaus calling Mariners games on the radio.
"Since childhood, the answer to the question, 'What do you want to do with your life?' has always been, 'I want to be part of the Mariners' broadcast team,'" said Hill. "It's what I've always hoped for."
Cremin retired in October after 35 years as the Mariners' radio engineer/producer, and Hill relished the chance to work with the veteran in recent seasons.
"I don't think anyone has helped me more in my broadcasting career," he said.