Inbox: What are Mariners' Deadline plans?
Beat reporter Greg Johns answers questions from fans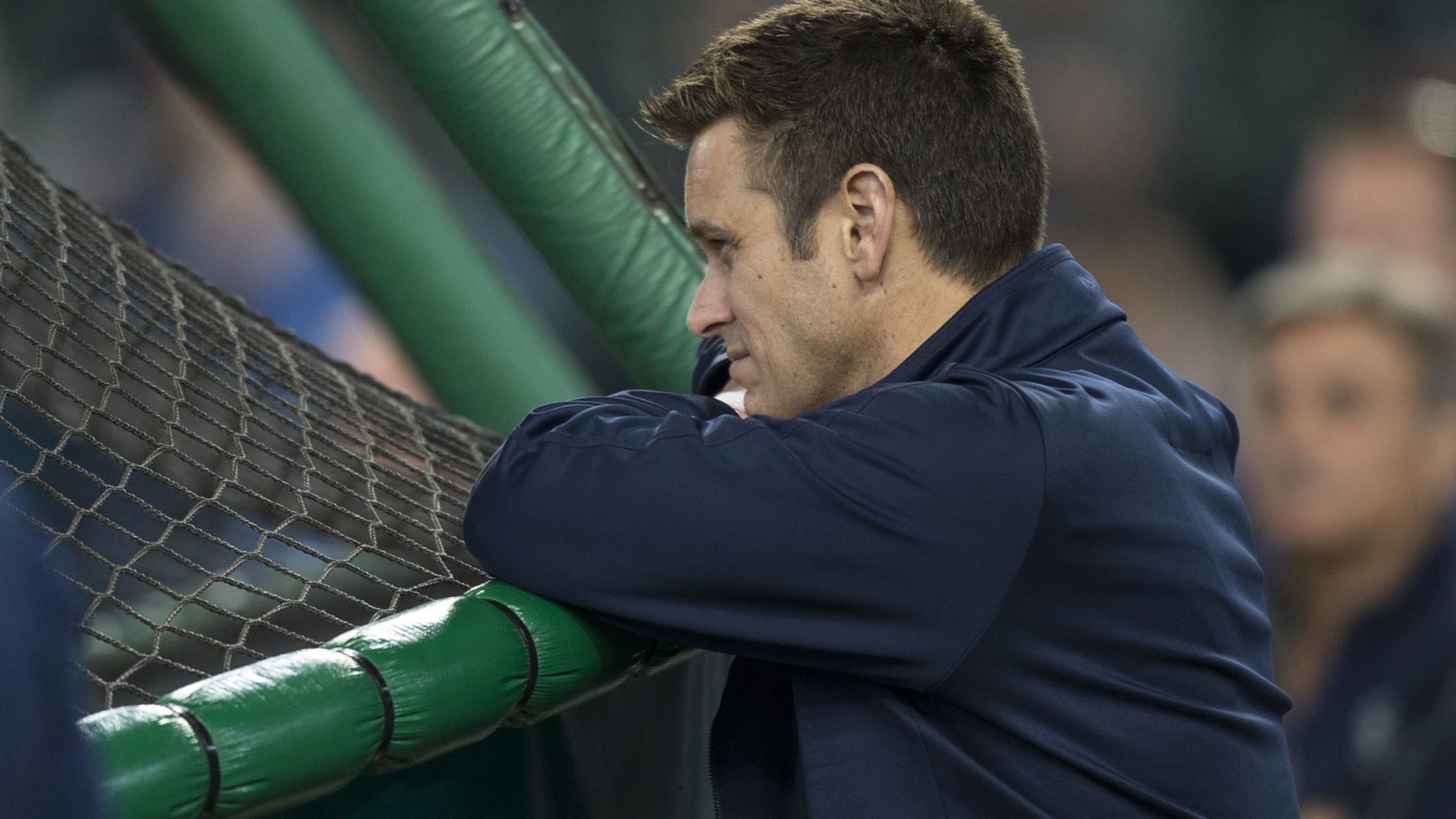 Do you think the Mariners feel there are positions they can upgrade at the July 31 non-waiver Trade Deadline? And if so, where do you feel is our biggest area of need? -- Ben D., Fort Worth, TexasThe fact that general manager Jerry Dipoto already traded for Alex Colome and
Do you think the Mariners feel there are positions they can upgrade at the July 31 non-waiver Trade Deadline? And if so, where do you feel is our biggest area of need?
-- Ben D., Fort Worth, Texas
The fact that general manager Jerry Dipoto already traded for Alex Colome and Denard Span two months before the Deadline speaks volumes about the team's win-now approach and I do expect the Mariners will make another deal or two. Pitching is the clear priority, either a starter to supplement the five-man group or a reliever to add further depth to a bullpen that has worked around several injuries already. Or both.
Position-wise, the impending return of Robinson Cano already figures to create something of a logjam. Perhaps a veteran backup catcher could be appealing. But barring injury, the position group seems pretty well set.
:: Submit a question to the Mariners Inbox ::
We have heard rumblings about an innings limit for Marco Gonzales and the possibility of going to a six-man rotation. Do you see that happening even if the Mariners trade for a pitcher by the Deadline?
-- Austin P., Irvine, Calif.
I definitely see that happening in August, regardless of whether the Mariners acquire another pitcher or not. The innings load for all their starters is a primary reason they'll pursue another established starter -- whether a top-line guy like Chris Archer or a veteran innings-eater like Clayton Richard or Tyson Ross.
Gonzales has thrown 106 1/3 innings already, and he's on pace for 189 1/3 after totaling 40 in the Majors last year and 126 1/3 overall. But he's far from the only one pushing the envelope. Felix Hernandez has thrown 105 1/3 innings, and he's on pace for 187 1/3 after totaling 86 2/3 last year with Seattle and 13 in Minor League rehabs.
James Paxton is at 118 2/3 and on pace for 210 2/3 after totaling 136 in 2017. And even with his late addition to the rotation, Wade LeBlanc has thrown 85 innings and is on pace for 151 after throwing 68 innings last year as a reliever for the Pirates.
That leaves Mike Leake as the only starter in his normal work range, which is why going with a sixth starter in August and September has become a distinct possibility. Even without a trade, the impending return of Erasmo Ramirez and the presence of other rotation candidates like Roenis Elias, Christian Bergman and Rob Whalen presents options in that regard.
With LeBlanc getting his contract extension, who will be the next Mariners player to be given an extension? It seems like Paxton, Mitch Haniger and others are deserving.
-- Zack G., Gresham, Ore.
Because he's a pending free agent, Nelson Cruz is obviously a candidate, though it's worth remembering that many players and their agents prefer to wait until the player hits the open market so they can test other options and increase their negotiating power. And the Mariners also face the interesting question of where Cano fits in the final five years of his contract and whether that impacts re-signing Cruz to fill the designated-hitter role.
As for younger players, Paxton and Haniger are indeed just the kind of player the Mariners would like to lock up to long-term deals in order to buy out their remaining years of arbitration and perhaps a year or two of free agency. The Mariners did that with Kyle Seager and Jean Segura. It often makes more sense locking up your own players in their prime rather than throwing big money at older free agents from other teams. But again, players often want to wait until they reach free agency to maximize their value, so it takes two to tango.
Given Cano will not return as a full-time second baseman, do you think the Mariners will float him between first, second and DH? I know we're still five weeks away, but if Ryon Healy and Cruz stay healthy, could he float around the diamond?
-- Max B., New York
My expectation is Cano will primarily play second base, but also split some time at first with Healy and also give Cruz an occasional breather at DH. But they want Dee Gordon to stay sharp at second since Cano won't be eligible to play there in the postseason, and Gordon has been outstanding there defensively. Gordon is a team-first guy and I'm sure he'll be willing to resume some time in center, if needed, but it'll be fascinating to see how exactly the Mariners divvy up that playing time if everyone stays healthy.
I am not among those who think Cano has no place on the team anymore, however, since the Mariners have done well without him. The team definitely needs his bat in the lineup against quality opponents, as we saw again over the weekend when it struggled offensively against some solid Rockies pitching. Getting Cano back in mid-August will be like a major trade addition down the stretch and a nice boost to the Mariners' push to secure a playoff berth, even if he's not eligible to play when they get there.
Might Hisashi Iwakuma wind up on a Major League roster in 2018 -- after the expanded rosters are allowed -- whether with the Mariners or another contender?
-- Craig O., Seattle
It seems increasingly unlikely for Iwakuma to pull off a return this season, given he's just not been able to progress as well as hoped in his throwing program as he attempts to come back from his September shoulder surgery. Though there was some optimism with how he was throwing in spring, it's been one step forward and one back ever since, and time is starting to run out. Iwakuma was back at Safeco Field last weekend and hasn't given up, but it seems a long shot for him to advance through the necessary bullpen buildup and Minor League rehab outings in time to help this season.