Seager progressing in rehab, takes ground balls
Third baseman is on 60-day IL recovering from left hand surgery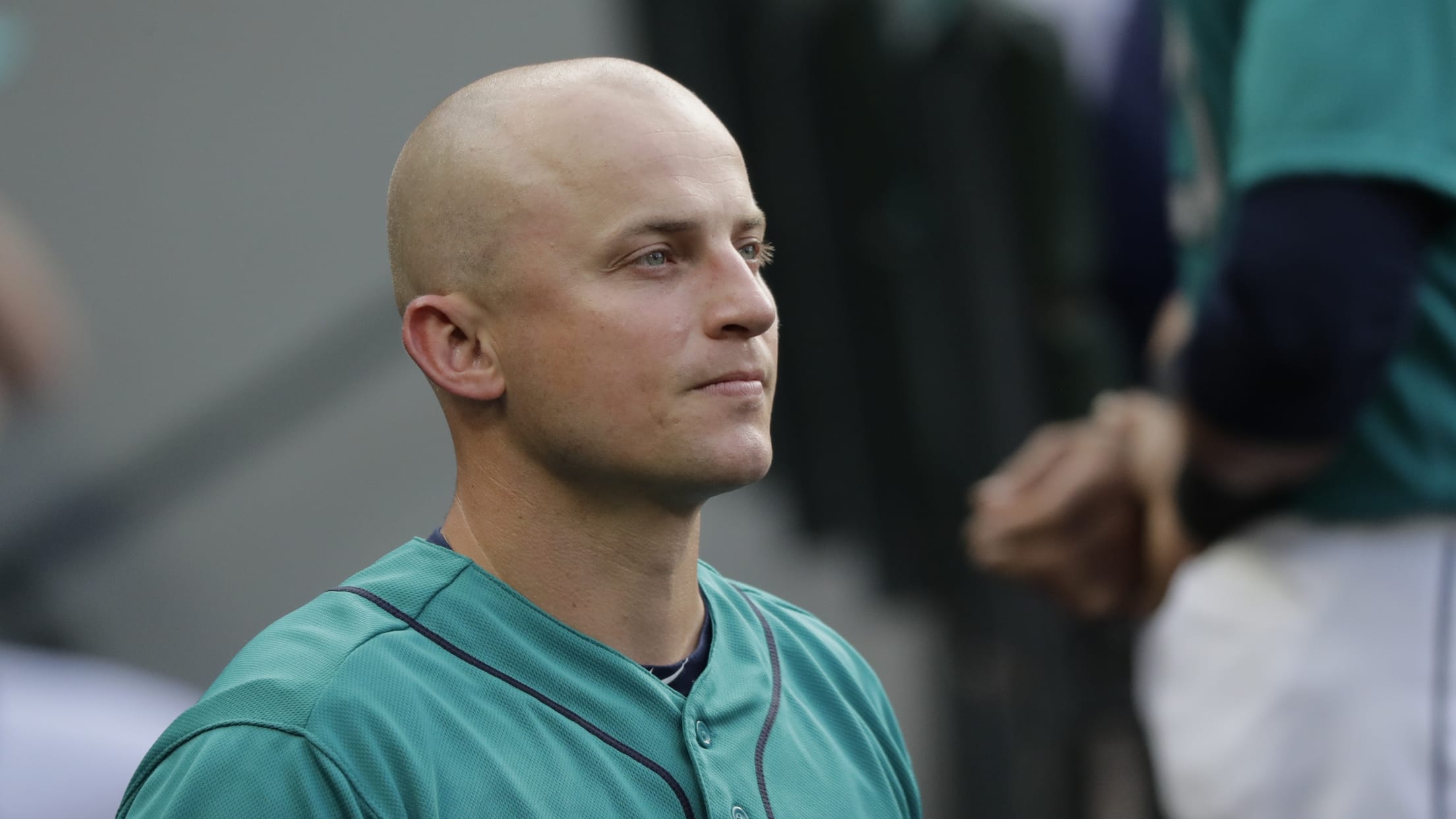 SEATTLE – Kyle Seager isn't eligible to come off the 60-day injured list for four more weeks, but the Mariners third baseman was out on the field taking ground balls and working with infield coach Perry Hill prior to Saturday's game at T-Mobile Park for the first time since having
SEATTLE – Kyle Seager isn't eligible to come off the 60-day injured list for four more weeks, but the Mariners third baseman was out on the field taking ground balls and working with infield coach Perry Hill prior to Saturday's game at T-Mobile Park for the first time since having surgery on his left hand during Spring Training.
The 31-year-old also has begun swinging a bat on soft toss pitches and off a tee and said he expects to progress before long to facing live pitching.
It's all part of the rehab process following surgery to repair a torn tendon in his hand, sustained when he dove for a ball down the line and twisted his glove awkwardly in early March. He's not eligible to come off the IL until May 25, which is fairly close to being in line with the 10-12 weeks he was expected to miss following the surgery.
"It's definitely exciting for me," Seager said after working out with Hill. "It'd been a long time, so it was nice getting back out there and doing something. I'm ahead of schedule. I feel good. I have full range of motion, the strength is coming back. We're still doing a lot of strengthening work to get back to the norm, but physically it feels good."
Seager is working with Mariners physical therapist Ryan Bitzel every day at T-Mobile Park, even when the team is on the road, which has made for a different season so far for a player who had never been on the injured list in his previous eight seasons in the Majors.
"It's definitely been strange for me," he said. "I didn't get a full spring either. When you have a lot of new faces and new guys, spring is when you get to know everybody a little deeper. Not just, 'Hi, my name is Kyle type of stuff.'
"I didn't quite get that with the guys, so watching them on TV and in Japan and everything was definitely weird for me. But when everybody is back here, being a part of it and getting back around everybody has been nice. And they've been doing a good job with the rehab stuff, Bitz has been taking care of me and working me real hard. And getting to enjoy time with family, that's a positive as well."
Worth noting
• Left-hander Wade LeBlanc played catch at about 90 feet for a fourth straight day Saturday as he continues rehabbing a strained right oblique. The veteran starter is hoping to return by the end of May, if possible.
• Second baseman Dee Gordon wasn't in the lineup on Saturday as Servais looked to give him a break: "He's diving all over the field, trying to catch everything he can. We'll give him a day, and he'll be back in there [Sunday]."
• Servais confirmed that Yusei Kikuchi would return to his normal starting routine on Friday when he opens the Mariners' three-game road series in Cleveland. Mike Leake and Erik Swanson will follow Kikuchi against the Indians, which sets up Felix Hernandez, Marco Gonzales, Kikuchi and Leake to face the Yankees in New York.
• Top Mariners outfield prospect Jarred Kelenic continued his torrid streak for Class-A West Virginia with two home runs on Saturday. After starting the season hitting 2-for-25, the 19-year-old has since batted .444 (24-for-54) with six doubles, four homers, 12 runs, 13 RBIs during a 13-game hitting streak.