Mariners bullpen coach Hampton resigns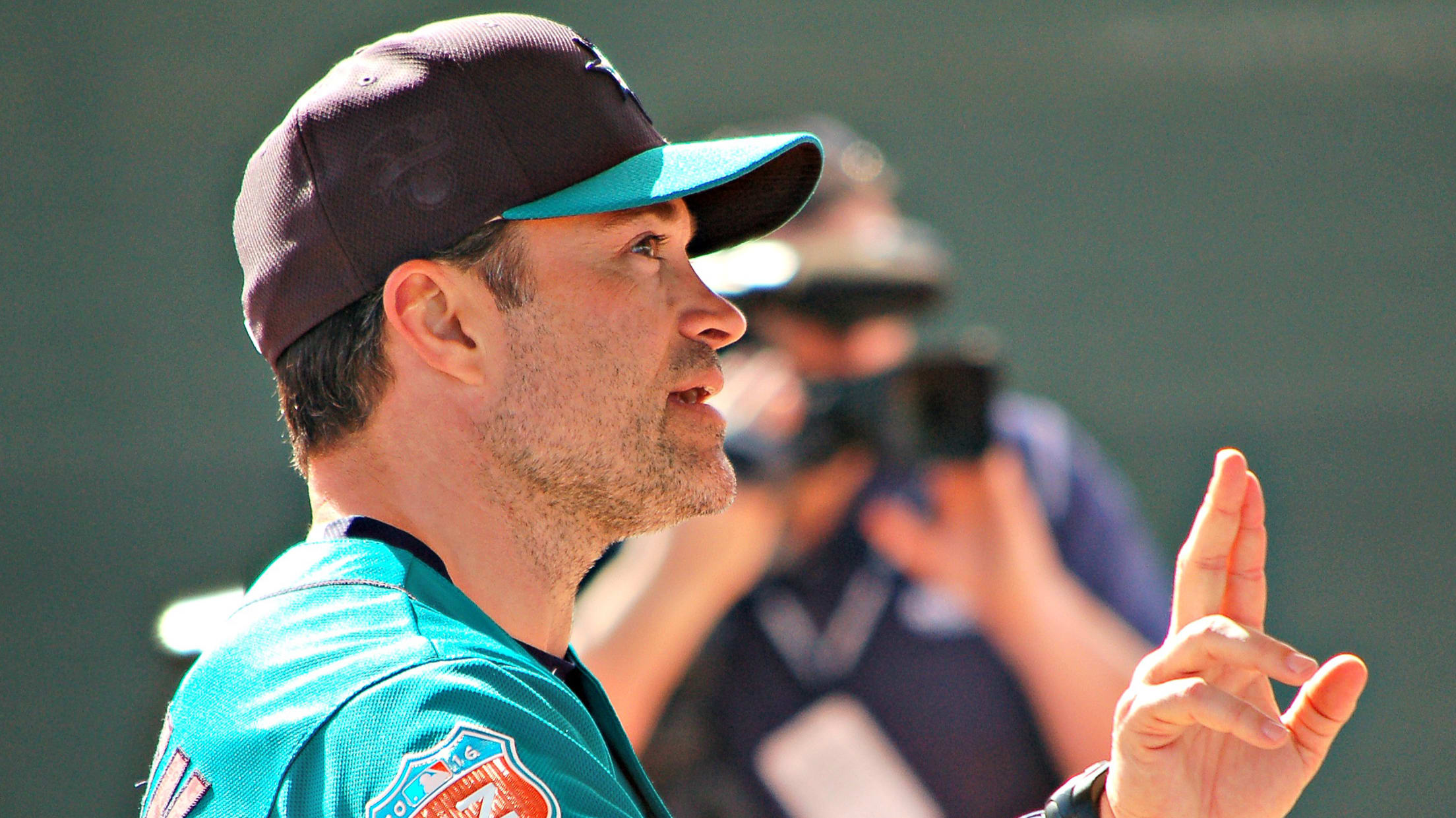 Mariners bullpen coach Mike Hampton tendered his resignation following Sunday's win over the A's. (Greg Johns)
SEATTLE -- Mike Hampton, the Mariners bullpen coach the past year and a half, tendered his resignation following Sunday's 4-0 victory over the A's, the club announced."Mike would like to spend more time with his family," general manager Jerry Dipoto said. "We spoke today and agreed the timing was right."A
SEATTLE -- Mike Hampton, the Mariners bullpen coach the past year and a half, tendered his resignation following Sunday's 4-0 victory over the A's, the club announced.
"Mike would like to spend more time with his family," general manager Jerry Dipoto said. "We spoke today and agreed the timing was right."
A replacement has not been named, but an announcement will be made before the season resumes on Friday after the upcoming All-Star break.
Hampton was hired by Dipoto prior to the 2016 season when the club formed a coaching staff for new manager Scott Servais. This was his first big league coaching position. He worked as a pitching coach with Double-A Arkansas in 2013-14.
Hampton, 44, was a 16-year Major League veteran and two-time All-Star who pitched for the Mariners, Astros, Mets, Rockies, Braves and D-backs from 1993-2010. He was drafted by Seattle in 1990 and spent his first year in the Majors with the Mariners in 1993.
Greg Johns has covered the Mariners since 1997, and for MLB.com since 2011. Follow him on Twitter [
---
@GregJohnsMLB]().