Carlson made most of surgery, COVID delays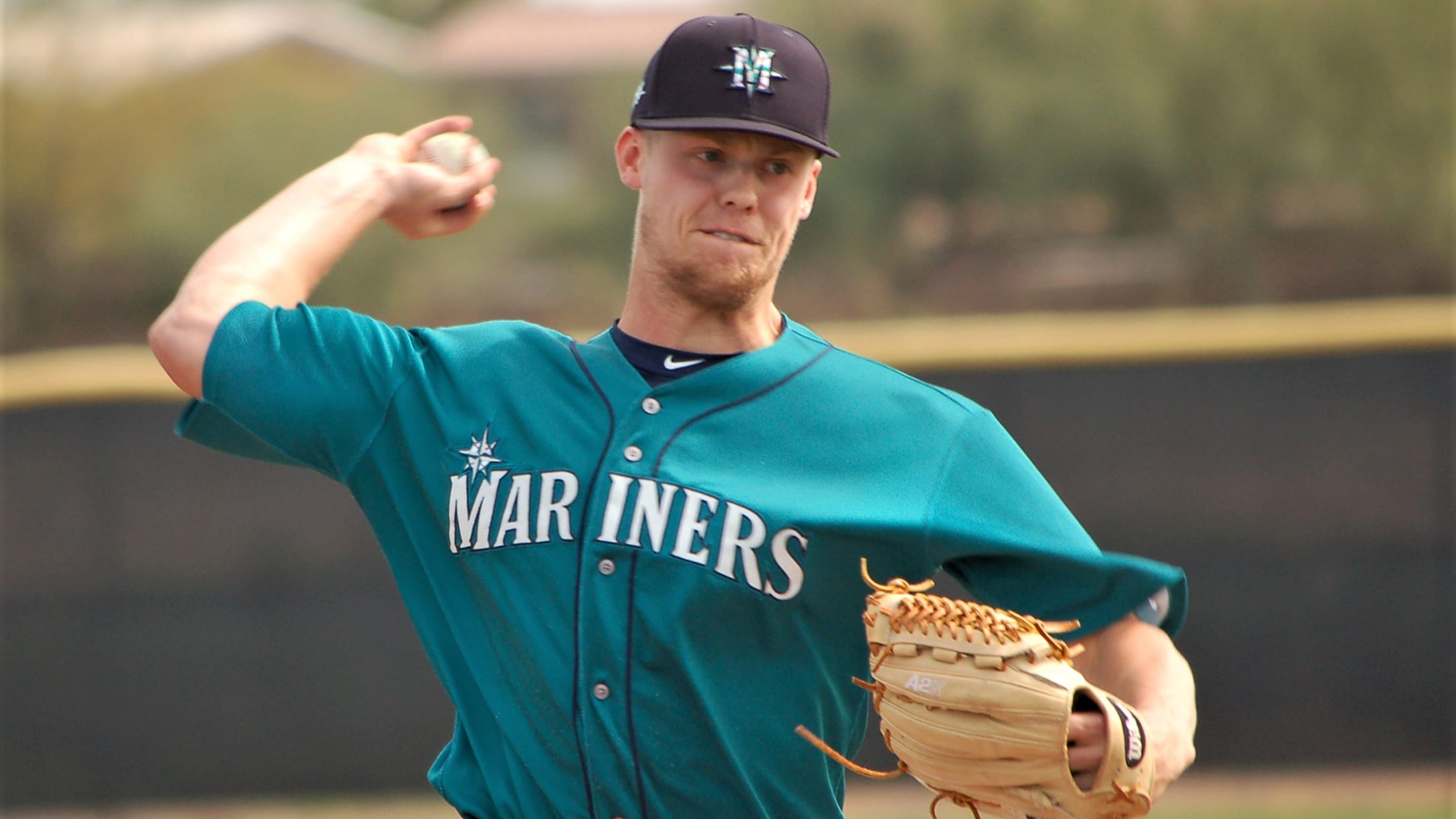 SEATTLE -- It's hard to imagine anyone was looking forward to the Minor League Baseball season more this past spring than Mariners pitching prospect Sam Carlson, who'd spent 32 months recovering from Tommy John surgery and a couple other setbacks since being drafted by Seattle in 2017. Finally healthy at
SEATTLE -- It's hard to imagine anyone was looking forward to the Minor League Baseball season more this past spring than Mariners pitching prospect Sam Carlson, who'd spent 32 months recovering from Tommy John surgery and a couple other setbacks since being drafted by Seattle in 2017.
Finally healthy at last, the 21-year-old right-hander was taking part in the Mariners' Minor League camp when the COVID shutdown slammed the door on his return.
But rather than pout and ponder the unfairness of life, Carlson has persevered and pitched wherever possible. First, he spent two months at an informal camp in North Carolina with about 10 other Mariners prospects who weren't part of the alternate training site in Tacoma this summer. Then, Carlson spent the past two months at the club's Arizona Fall Developmental League program in Peoria, Ariz.
It hasn't been perfect by any means, but Carlson said he's throwing well and feels fully recovered from the arm issues that plagued him after being drafted in the second round out of Burnsville High in Minnesota.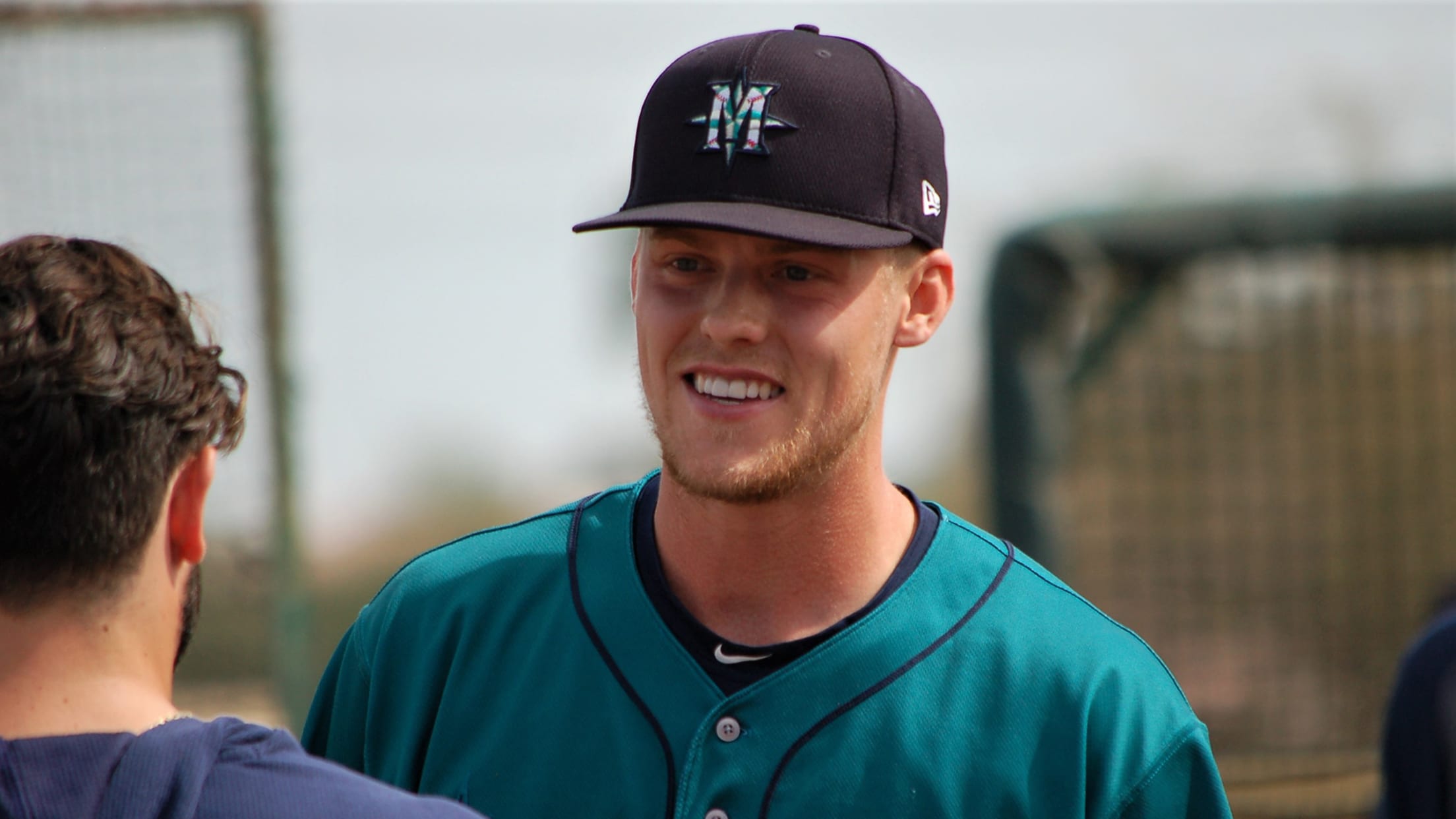 "I think my past dealing with Tommy John kind of prepared me mentally for something like this, more than a lot of people," said Carlson, who is still the Mariners' No. 15 prospect despite his history of injuries. "Just because I've been in a situation before where baseball hasn't been able to be played and [it] has been out of my physical control.
"That's pretty much what happened with everyone this year. We weren't able to play any games, and there wasn't anything we could do about it. Having had Tommy John and going through the rehab process, it was good to be able to just have an idea of what I wanted to do with my life during this time and how I can get better without actually being in games. So, yeah, obviously everyone was looking forward to this season. I was super excited, but I have been pitching the past four months, and I can't complain about that."
Carlson said it took him some time to trust that his elbow was 100 percent, but he's progressed well in the Arizona competitions. In his last outing, he struck out five during two perfect innings against the Royals and was hitting 90-94 mph with his fastball.
"I've come a long way.," Carlson said. "At first, there was a lack of confidence in my health. Once that went away, it was just being able to compete and be a savage on the mound. Just go after guys. That has taken time, and it's something I'm still working on. My last outing, I was super happy with how I did."
Carlson isn't one to miss out on any opportunity. He's taken online classes through Arizona State University during his rehab and the quarantine periods and is a junior in business administration. But his first priority remains pitching, and he's thrilled to finally be back at his long-delayed profession, having pitched just three innings of Minor League ball since being drafted.
"I mean, these last four months I've been throwing, and it's been the most exciting, fun, exhilarating four months," Carlson said. "It just fires me up for next season and gets me super excited to work super hard. Obviously it's been tiresome, but there's just a pandemic. There's nothing we can do about it. I wish I could. I wish I could have done something about being injured the past couple years. But I confidently can say I did everything I could to be the best pitcher I can be."
And after three years of lonely rehab work and long days in training rooms, Carlson is thrilled to be back in actual competition in the Arizona Developmental League, which runs through this weekend.
"It's been fun," he said. "Not training to train, but training to play in games. It's a different feeling when you go to bed the night before getting on the bump the next day. We're all on pitch limits here, so if a pitcher gets in trouble, they'll stop the innings. But outside of that, it's full-on competition. There might not be thousands of fans at the games, but it's a bunch of grown men going at it, trying to be the best versions of themselves."
Carlson will take a break soon and head back to Minnesota, where he plans to work out with his North Carolina-bound brother before hopefully returning to Arizona for Spring Training in February. He's working on adding a curveball to his arsenal and is eager to see where things go from here.
"I feel really good and confident because I've been able to put together the last four months with good health," he said. "And that's been the most important thing for me because you can't pitch if you're not healthy. The other stuff will take care of itself. I have no doubt in my mind that I can get back to being the pitcher that I once was and a lot better than that pitcher in many different ways."