Mariners avoid arbitration with Santana, Elias
Outfielder signs $1.95M deal for 2019 season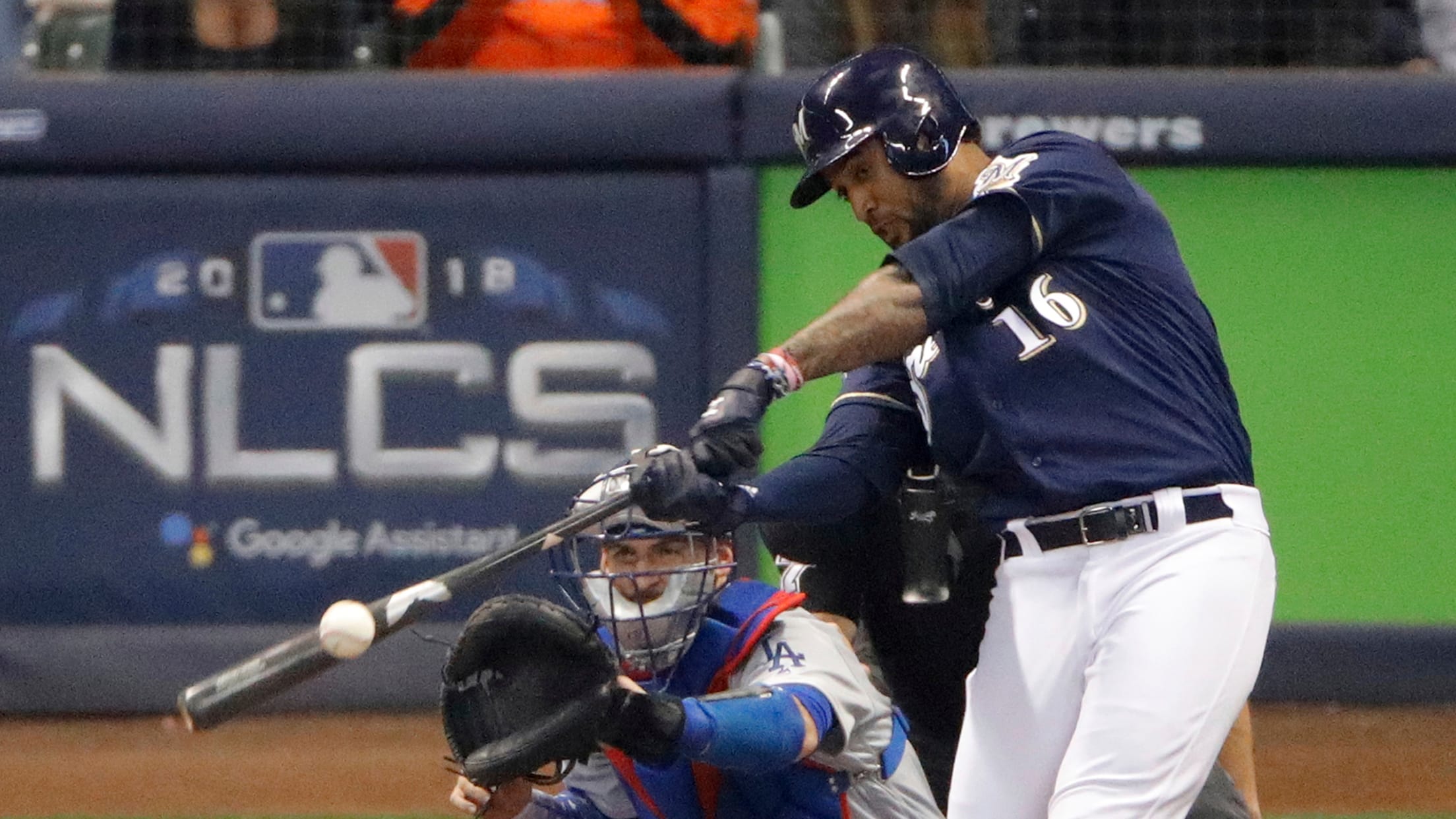 SEATTLE -- Recently acquired outfielder Domingo Santana and left-hander Roenis Elias agreed to terms on one-year contracts, the Mariners announced on Friday, which means the club doesn't have any players going through the arbitration process.According to sources, Santana agreed to a $1.95 million salary for 2019 and Elias will earn
SEATTLE -- Recently acquired outfielder Domingo Santana and left-hander Roenis Elias agreed to terms on one-year contracts, the Mariners announced on Friday, which means the club doesn't have any players going through the arbitration process.
According to sources, Santana agreed to a $1.95 million salary for 2019 and Elias will earn $910,000.
Arbitration-eligible players are already under team control, but had until Friday's 10 a.m. PT deadline to agree to a salary figure. If no agreement was in place at that point, the team and player would have had to exchange salary offers and begun a process that ultimately ends with an arbitration panel siding with one of the two figures if no compromise was reached before February. Players are arbitration eligible in years 4-6 of their Major League service time before becoming free agents in their seventh season.
The Mariners have only had two cases since 2000 go to an arbitration hearing. Reliever Tom Wilhelmsen in 2014 wound up losing as the panel sided with the team's offer of $1.4 million over his requested $2.2 million. That was the first arbitration hearing for the club since '03, when starting pitcher Freddy Garcia won his case for $6.875 million over the team's $5.9 million offer.
Santana is in his first season of arbitration eligibility after earning just over the Major League minimum at $572,000 last year with the Phillies. The 26-year-old posted a .265/.328/.412 line with five homers and 20 RBIs in 85 games for Milwaukee last season before being traded to Seattle for Ben Gamel and Minor Leaguer Noah Zavolas.
Santana lost playing time last year after the Brewers acquired veteran outfielders Christian Yelich and Lorenzo Cain, but he hit .278/.371/.505 with 30 homers and 85 RBIs in 151 games in 2017, and the Mariners are projecting him as their starting left fielder.
Santana will have two more years of arbitration eligibility before becoming a free agent in 2022.
Elias, a 30-year-old from Cuba, is also in his first year of arbitration eligibility after earning $582,000 last year. The long reliever was 3-1 with a 2.65 ERA in 23 games for the Mariners, including four spot starts, after being reacquired from the Red Sox in April.
Seattle began the offseason with a lengthy list of arbitration-eligible players, but James Paxton, Mike Zunino and Alex Colome were traded, while Nick Vincent, Erasmo Ramirez and Chris Herrmann were released and Ryan Cook and Justin Grimm were outrighted to Triple-A Tacoma.