Kikuchi's next start will be abbreviated
Mariners limiting lefty as he adjusts to Majors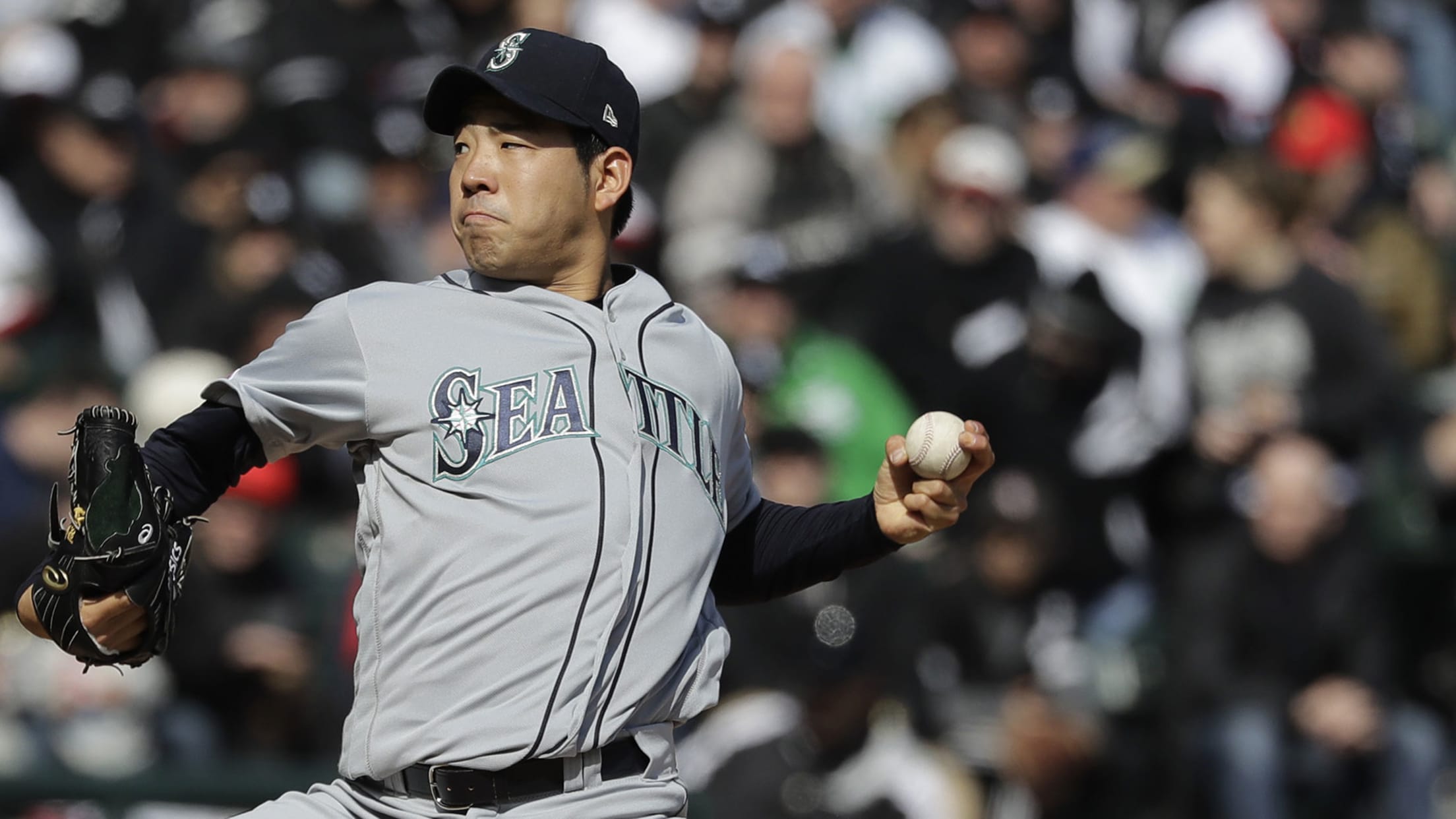 SAN DIEGO -- The Mariners made it official Tuesday: Yusei Kikuchi will pitch only an inning or so in his next start Friday. "It will be an abbreviated outing," manager Scott Servais said. Kikuchi likely will pitch a single inning vs. the Rangers at T-Mobile Park, though he could go
SAN DIEGO -- The Mariners made it official Tuesday: Yusei Kikuchi will pitch only an inning or so in his next start Friday.
"It will be an abbreviated outing," manager Scott Servais said.
Kikuchi likely will pitch a single inning vs. the Rangers at T-Mobile Park, though he could go back out for a second if his pitch count is exceptionally low. His work is being limited as he adjusts to the Major League workload.
"We'll give him a chance to catch his breath," Servais said.
With Kikuchi going short on Friday, left-hander Justus Sheffield is in line to make his Mariners debut. The team's No. 1 prospect, according to MLB Pipeline, Sheffield pitched three innings in relief Monday for Triple-A Tacoma to set him up to take the innings vacated by Kikuchi on Friday. Sheffield's first three outings at Tacoma were as a starter.
Kikuchi, 27, has thrown 32 2/3 innings through his first six big league starts, going 1-1 with a 4.68 ERA. The left-hander logged 165 2/3 innings in Japan last season. His career highs are 187 2/3 innings and 26 starts in 2017.
Kikuchi's past three starts came on four days' rest. That's one day less than is customary between starts in Japan.
By limiting Kikuchi in his seventh start, the Mariners are sticking to a plan outlined by general manager Jerry Dipoto when the signing was announced. Dipoto said in January that limiting Kikuchi's work about once a month would allow Servais to manage the overall workload without disrupting the rotation.
"It's about getting through the whole season," Servais said. "You almost cut the season up into thirds. There's 50 games, there's 100 and then there's the end of the season. We want to keep him on top of his game through all those periods. I think at the end of the year, we'll see a much different pitcher than we're seeing now.
"He's going to continue to learn and grow. He's still going to make the start. He's still going to go through his normal [between-starts] bullpen routine. He going to do everything he would normally do. He's just not going to go out and throw 95 pitches."
Bruce sits again
Slugger Jay Bruce was out of the lineup a second straight game because of a sore quadriceps. Edwin Encarnacion took over first base. Daniel Vogelbach and his 1.309 OPS also went to the bench, with no DH available and the Padres starting left-hander Nick Margevicius.
"We're definitely not built for the National League," Servais said.