Simply download the free app MLB Ballpark App on your iPhone or Android, choose the Seattle Mariners as your ballpark and then click on STM Memories. Make sure you log in with the email address unique to your season ticket account in order to see all available Season Ticket Member Memories and discounted seat upgrade opportunities.
*For Windows mobile device users: Season Ticket Member Memories can be accessed by visiting Mariners.com/mobileballpark on your mobile device. Click on "Upgrade Seats" at the bottom of the page.
Season Ticket Member Memories Redemption Process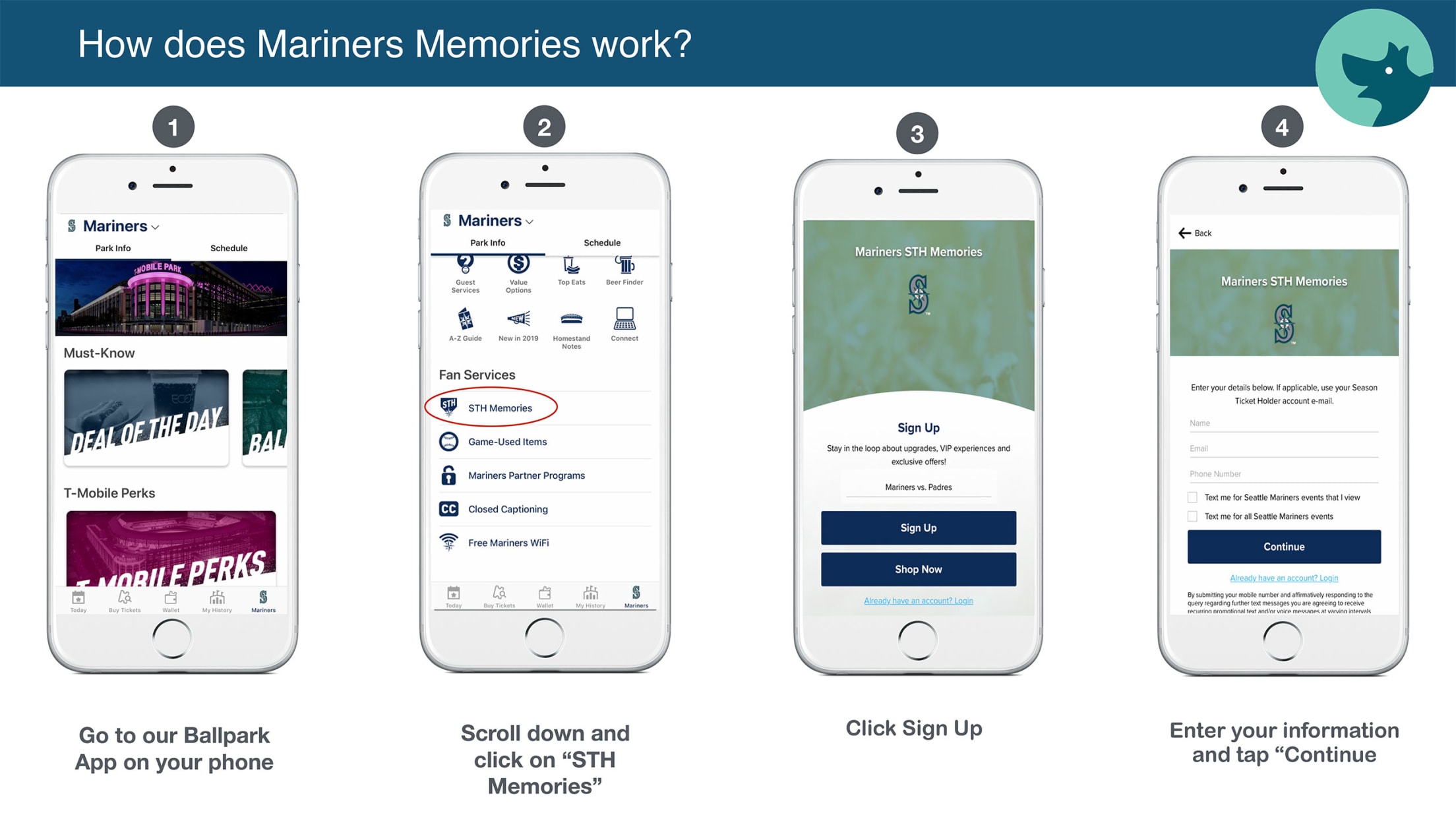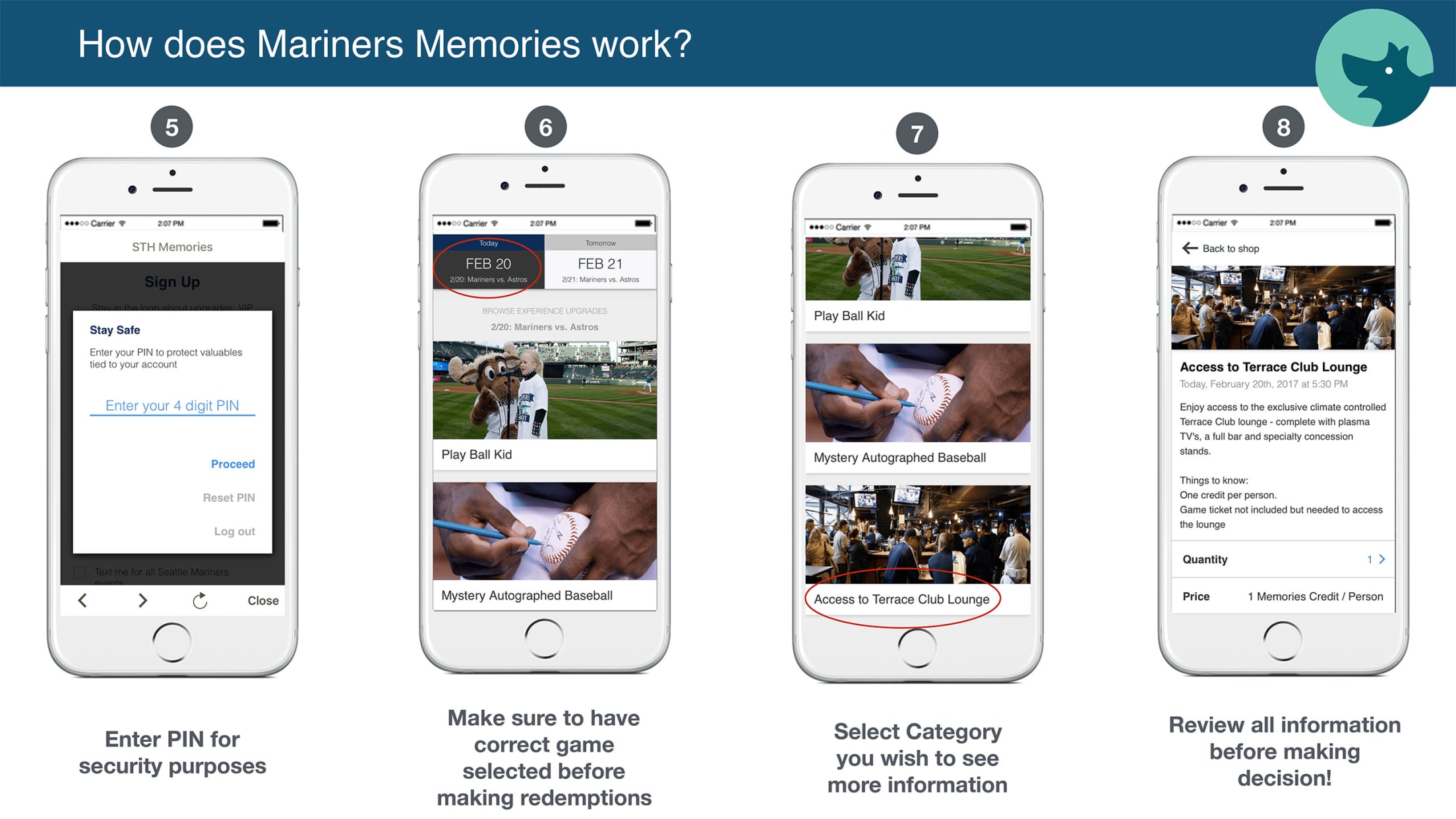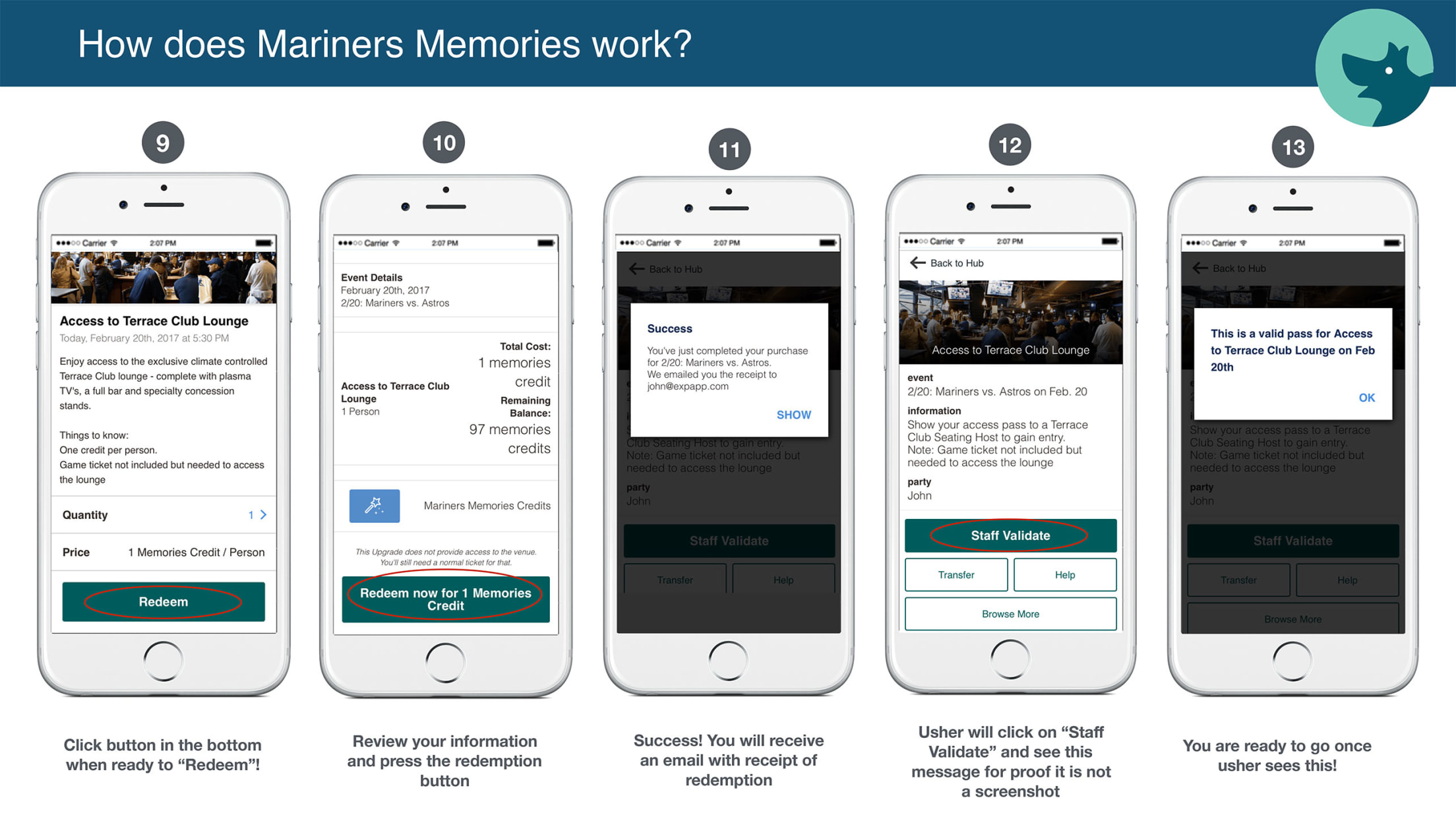 ---
If you have questions or would like more information about Season Ticket Holder Memories, please call the Season Ticket Hotline at (206) 346-4003.