Source: Fredi could return to Marlins as 3B coach
Miami bench coach Wallach in mix for Rockies' managerial opening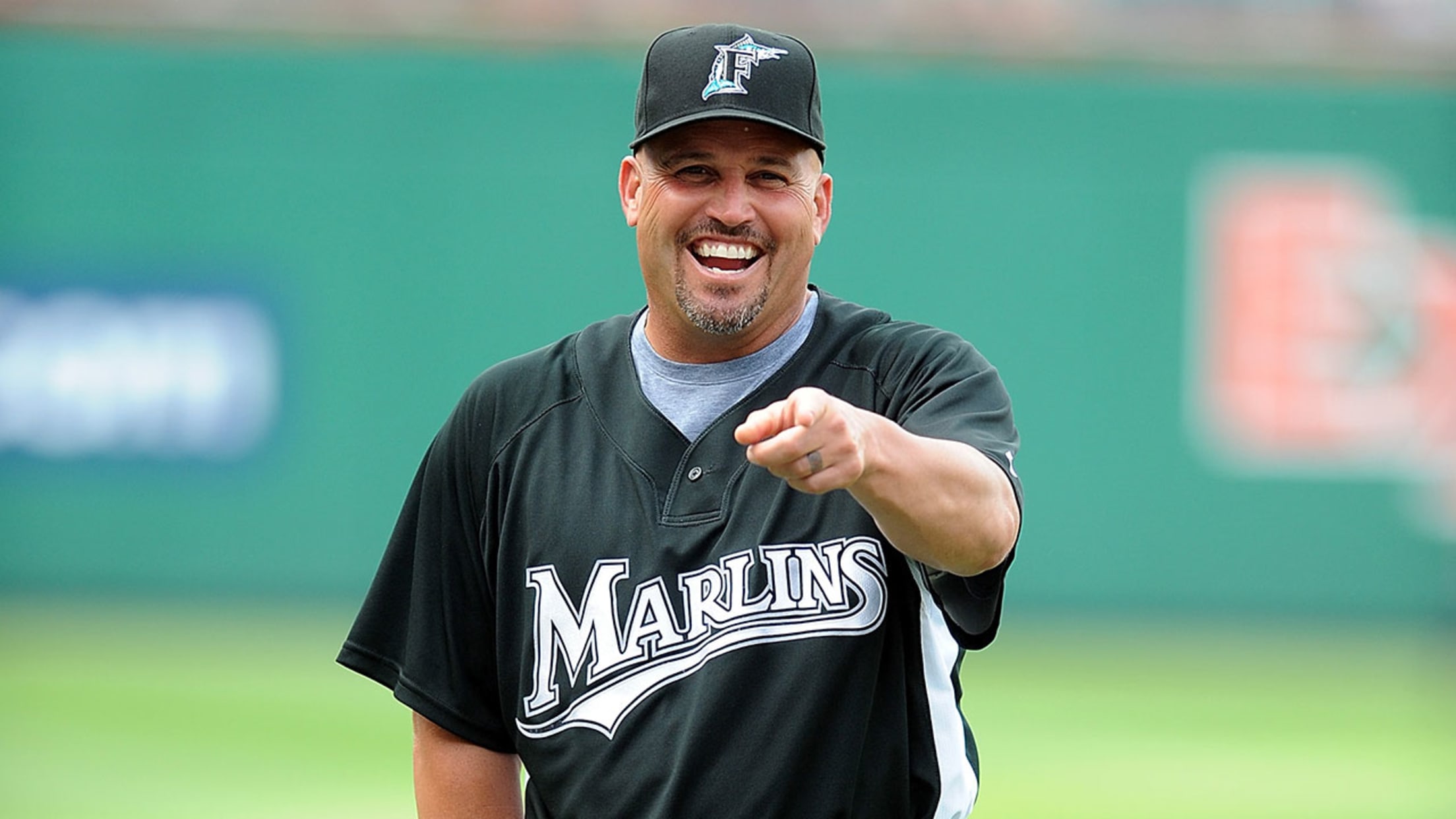 As Marlins manager from 2007-10, Fredi Gonzalez compiled a 276-279 record. (Getty Images)
MIAMI -- The Marlins are moving towards bringing back Fredi Gonzalez at a time when Tim Wallach is drawing interest from the Rockies as a managerial candidate.According to sources, Gonzalez, the former Braves and Marlins manager, has become a clear frontrunner to join Miami manager Don Mattingly's staff as third-base
MIAMI -- The Marlins are moving towards bringing back Fredi Gonzalez at a time when Tim Wallach is drawing interest from the Rockies as a managerial candidate.
According to sources, Gonzalez, the former Braves and Marlins manager, has become a clear frontrunner to join Miami manager Don Mattingly's staff as third-base coach.
Nothing is official, but talks between the Marlins and Gonzalez have been on-going for weeks.
Wallach, meanwhile, has been a mainstay on Mattingly's staffs since 2011.
Chris Cotillo of MLBDailyDish was the first to report the Rockies' interest in Wallach.
Gonzalez, 52, managed the Marlins from 2007-10, and he posted a 276-279 record before being dismissed in May 2010. He managed the Braves from 2011-16, compiling a 434-413 record before being replaced this past May.
Gonzalez was a third-base coach in Atlanta on Hall of Fame manager Bobby Cox's staff.
Wallach, meanwhile, is in the mix to replace Walt Weiss, who was at the helm in Colorado from 2013-16.
The 59-year-old Wallach has been a constant with Mattingly, first with the Dodgers, and then in 2016 with the Marlins.
From 2011-13, Wallach was the Dodgers' third-base coach, before becoming bench coach in '14 -- a position he held the past three seasons with Los Angeles and Miami.
When Mattingly joined the Marlins as manager in 2016, one of his top priorities was to hire Wallach.
A five-time All-Star during his 17-year big league career, Wallach managed the Dodgers' Triple-A Albuquerque affiliate in 2009-10.
Wherever he's been, Wallach has been highly respected for his professionalism and calm demeanor and praised for his preparation.
If Wallach leaves, the Marlins would have another coaching vacancy to fill. On Oct. 3, the day after the regular season ended, Miami decided not to bring back hitting coach Barry Bonds, third-base coach Lenny Harris and bullpen coach Reid Cornelius.
Besides potentially bringing back Gonzalez, the Marlins also have had interest in Mike Pagliarulo for one of two hitting-coach spots. Arnie Beyeler, who managed at Triple-A New Orleans, is another candidate to be on the 2017 staff.