Underrated Alfaro in need of votes to start ASG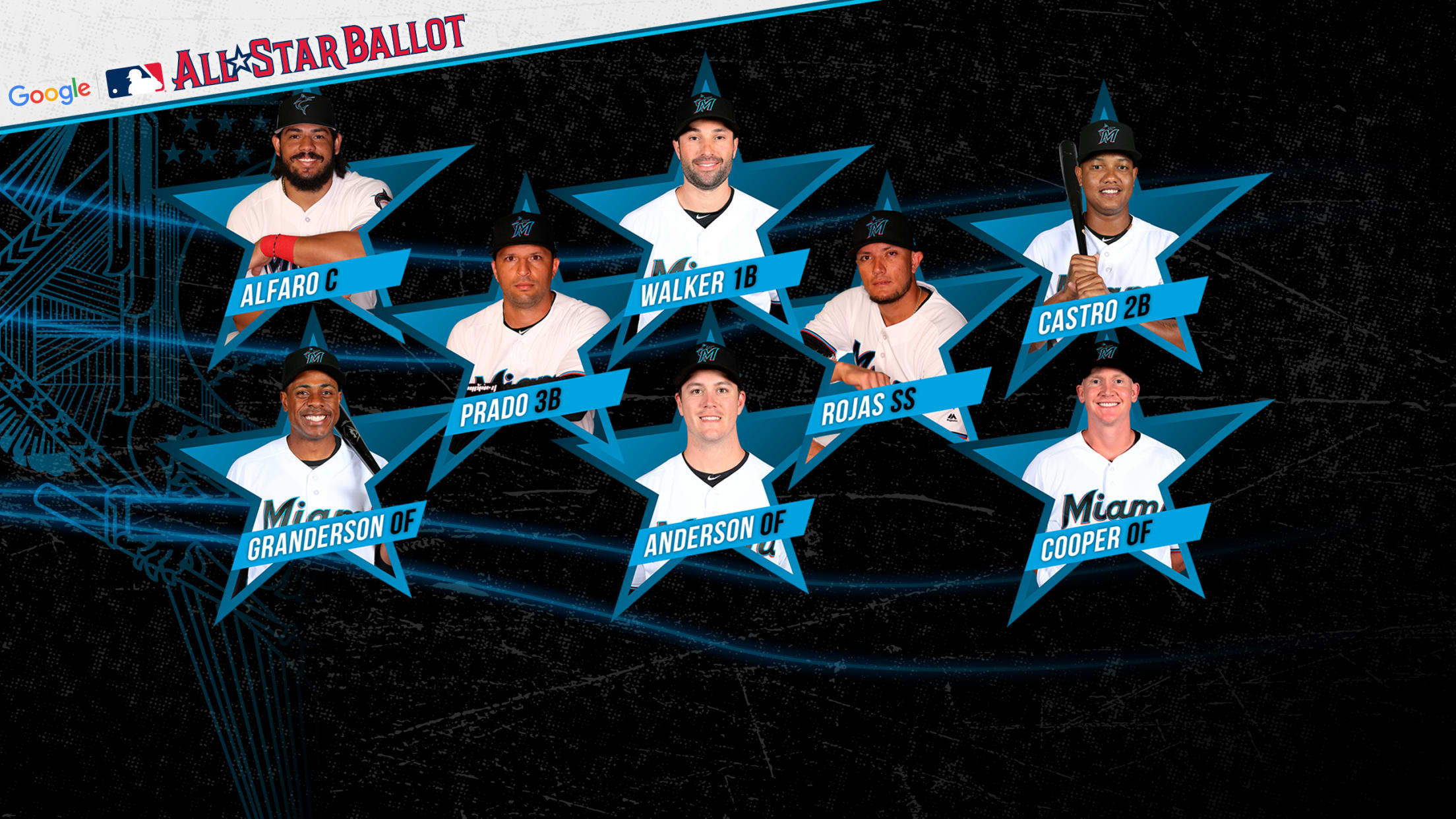 Read our FAQ on this year's revamped balloting format, which includes two phases of fan voting to determine the All-Star starters, and the ability to vote through Google Search. MIAMI -- When the Marlins dealt All-Star catcher J.T. Realmuto to the Phillies, they acquired Jorge Alfaro to be their catcher
Read our FAQ on this year's revamped balloting format, which includes two phases of fan voting to determine the All-Star starters, and the ability to vote through Google Search.
MIAMI -- When the Marlins dealt All-Star catcher J.T. Realmuto to the Phillies, they acquired Jorge Alfaro to be their catcher for the foreseeable future.
• VOTE NOW: Google MLB All-Star Ballot
Alfaro, who turned 26 on Tuesday, has come as advertised. He's showcased power potential, to all fields, at the plate and a throwing arm that statistically ranks at the top of his position. The native of Colombia has enjoyed a solid first half, and is worthy of consideration for being an All-Star for the first time.
MLB on Tuesday announced the first wave of results from the fan balloting for the Midsummer Classic.
Considering where they are in the standings, and the fact starting pitching (which is not voted on by the fans) is the strength of the squad, it's not surprising that no Marlins player ranks among the leaders at his respective position.
But that is subject to change, if Marlins' fans throw their support. Along with Alfaro, third baseman Brian Anderson and infielder Neil Walker, currently on the injured list, are deserving of consideration.
Alfaro appears to be making the biggest case. He has a slash line of .275/.325/.455 with nine home runs and 26 RBIs.
According to Statcast, Alfaro is among the more athletic players at his position. His throwing velocity average on tosses to second base is 88.2 mph, first in the National League. And his pop time of 1.96 seconds on throws to second base, is tied for sixth best.
Even running, Alfaro is a standout. His average sprint speed is 28.8 feet per second. An MLB "competitive" speed is 27 seconds.
Fans may vote in "The Primary" at MLB.com and all 30 club sites, the MLB At Bat and MLB Ballpark apps up to five times in any 24-hour period. Fans in the US and Canada can also vote on Google Search for every position, or up to 17 unique players per day, by searching "MLB Vote" or the names of their favorite players. Primary voting ends at 4 p.m. ET on Friday, June 21.
The top three vote-getters at each position (including nine outfielders) per league will move on to "The Starters Election," which begins at noon ET on Wednesday, June 26. The votes will reset for a 28-hour voting window that ends at 4 p.m. ET on Thursday, June 27. Starters for the 2019 Midsummer Classic will be unveiled on ESPN that night at 7 ET. The pitchers and reserves will be announced on Sunday, June 30, at 5:30 p.m. ET.
Then on Tuesday, July 9, during the 2019 All-Star Game presented by Mastercard, fans may visit MLB.com and the 30 club sites to submit their choices for the Ted Williams Most Valuable Player Award presented by Chevrolet.
The 90th Midsummer Classic, at Progressive Field in Cleveland, will be televised nationally by FOX Sports; in Canada by Rogers Sportsnet and RDS; and worldwide by partners in more than 180 countries. FOX Deportes will provide Spanish-language coverage in the United States, while ESPN Radio and ESPN Radio Deportes will provide exclusive national radio coverage. MLB Network, MLB.com and SiriusXM also will provide comprehensive All-Star Week coverage. For more information about MLB All-Star Week and to purchase tickets, please visit AllStarGame.com and follow @MLB and @AllStarGame on social media.