Notes: Brinson, Smith, Walker, Wallach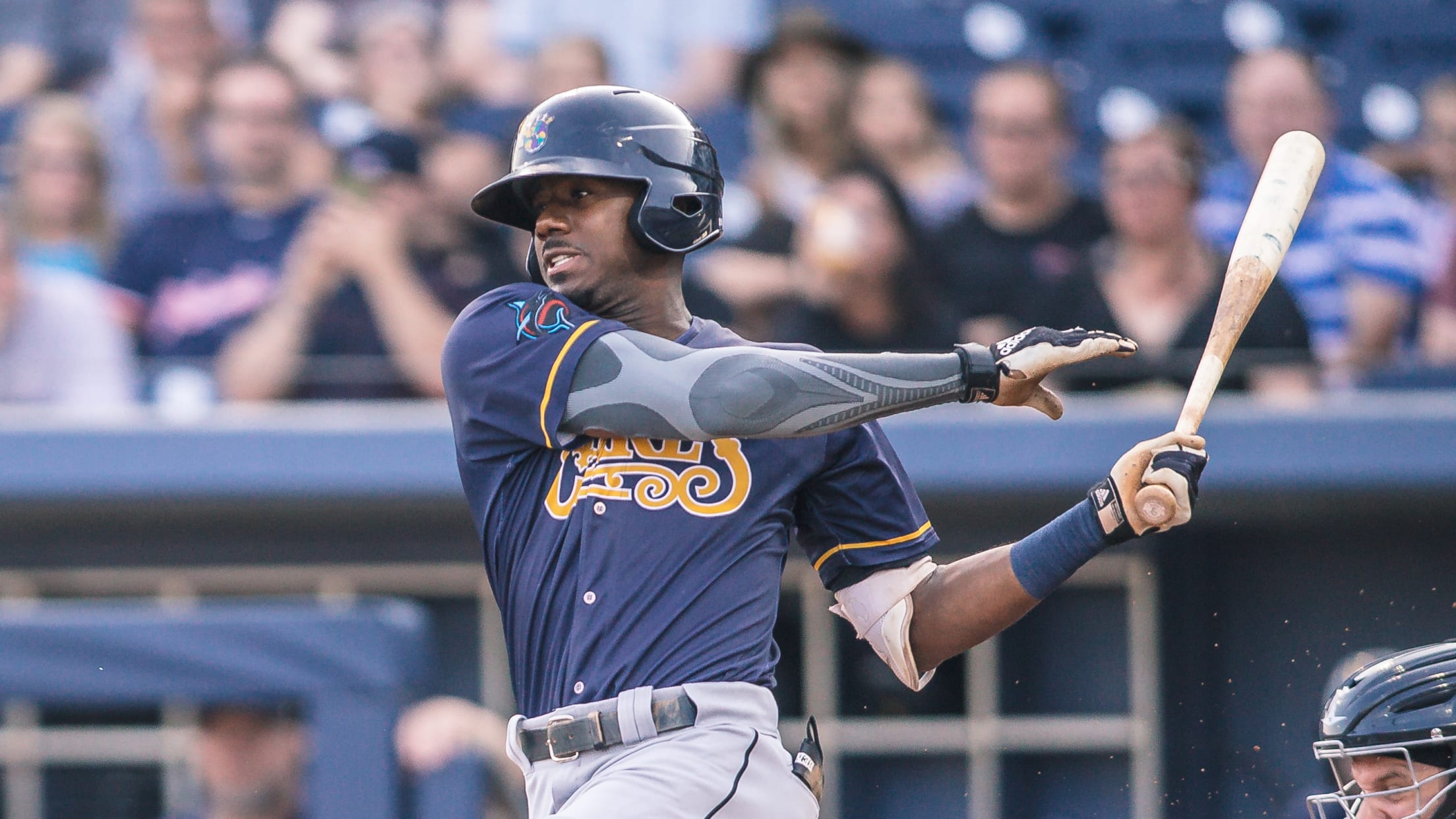 MIAMI -- Lewis Brinson is showing the Marlins what they want to see during his stint at Triple-A New Orleans. But, there is still no clear indication if or when the 25-year-old outfielder will return to the big league club. After being named the Opening Day center fielder, Brinson was
MIAMI -- Lewis Brinson is showing the Marlins what they want to see during his stint at Triple-A New Orleans. But, there is still no clear indication if or when the 25-year-old outfielder will return to the big league club.
After being named the Opening Day center fielder, Brinson was optioned to the Baby Cakes on April 30, after struggling to a slash line of .197/.247/.263 in 27 games with the Marlins.
At New Orleans, he's hitting .277 with five home runs and 26 RBIs.
"He's been more consistent," Marlins president of baseball operations Michael Hill said. "When I talked about his demotion and what we wanted to get accomplished, there was some mechanical work that we wanted to see with his swing to allow him to repeat his swing, to allow him to take the ball on the outer third of the plate and drive it into the right-center-field gap, stay on that fastball, stay on that breaking ball, things that we saw him having trouble with here in the big leagues."
Brinson has been playing center and right field in the Minor Leagues.
"There was a little bit of an adjustment," Hill said. "He had to get over the demotion and get his head in the right place to get back to work and take care of getting yourself back. That's what we're starting to see. A lot more hard-hit balls into the right-center-field gap. A lot of doubles, hard singles. That's what we're looking to get accomplished with him."
Injury update
• Left-hander Caleb Smith (left hip inflammation) is only undergoing therapy at this point.
• Infielder Neil Walker (right quad strain) continues his throwing and hitting progression.
• Catcher Chad Wallach remains in concussion protocol.
• Jon Berti (left oblique strain) took grounders on the field Tuesday, and is advancing with therapy while continuing his throwing and hitting progression.
• Right-hander Riley Ferrell (right biceps tendinitis) is scheduled to throw an inning for Class A Advanced Jupiter on Tuesday.
• Right-hander Drew Steckenrider (right elbow inflammation) will be examined again by Dr. James Andrews on Wednesday.
Ballpark Wishes
The Marlins have launched their "Ballpark Wishes" initiative to recognize individuals and organizations that are making a difference in the local community. On Tuesday, the program is honoring Raymond Rodriguez-Torres, the father of Bella, the inspirational 10-year-old who bravely raised awareness against cancer before succumbing to the disease in 2013.
The "Live Like Bella Foundation" hits home in Miami.
The nonprofit organization was created in memory of Bella, who gained widespread recognition for her six-year fight against cancer. The foundation provides assistance and support to children and families affected by childhood cancer. It also funds innovative research with the hope that childhood cancer will become a treatable and curable disease.
The Miami Marlins Foundation Ballpark Wishes program aims to increase awareness and inspire others by shining a light on individuals making a difference in the South Florida community.
 
Let's recognize them: https://t.co/0YypYDzzg9  #JuntosMiami pic.twitter.com/hs0FWpiFdX

— Miami Marlins (@Marlins) June 11, 2019
As leaders in the topic of childhood cancer, the foundation has funded 27 research trials, provided financial assistance and memorial support to families in every state, and helped families in 20 countries.