The case for Sheffield's election into HOF
Slugger on ballot for 7th year, alongside 3 other former Marlins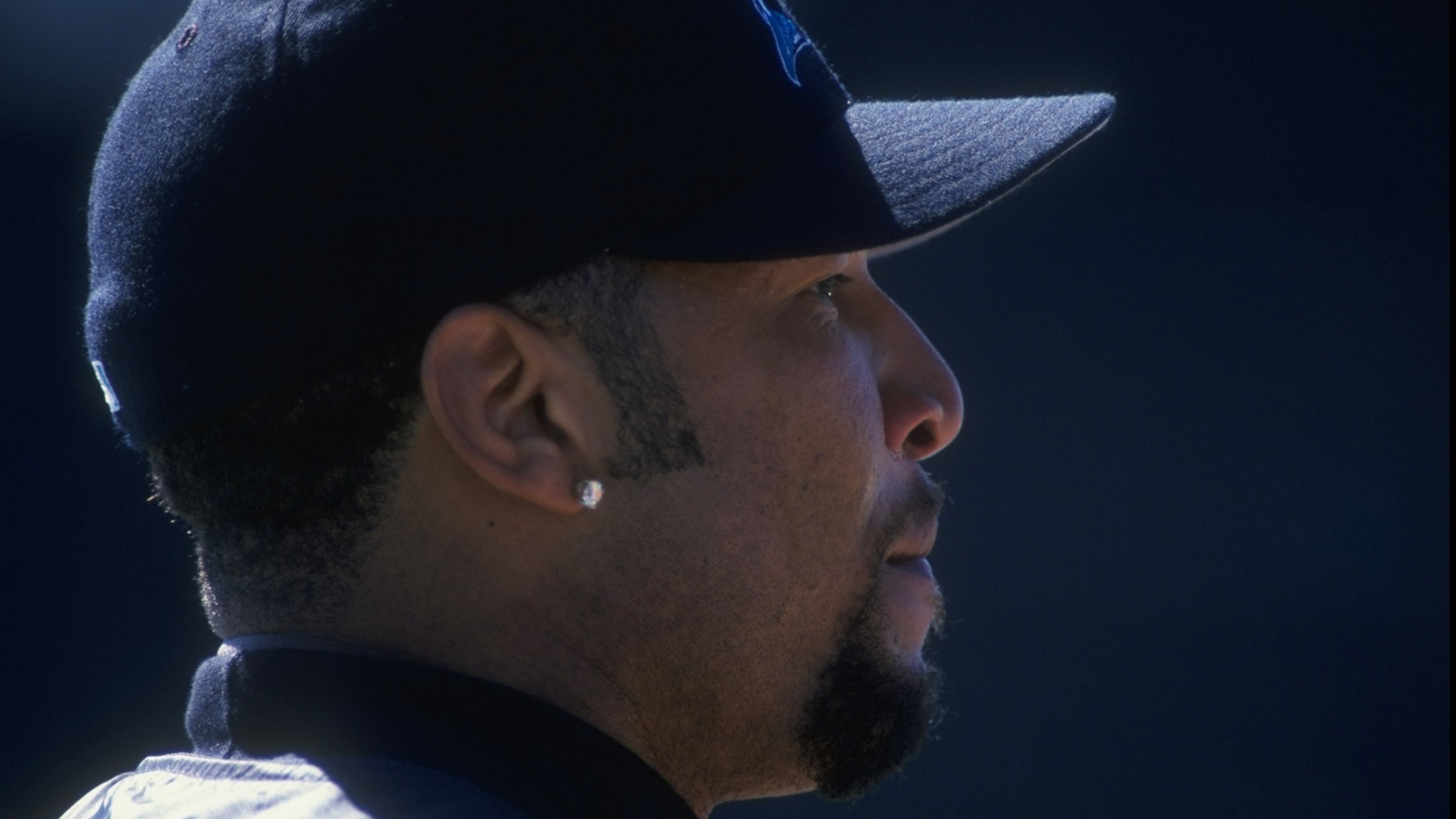 MIAMI -- Gary Sheffield has an uphill climb to reach the Hall of Fame, and the slugger who has 509 home runs on the back of his baseball card is hopeful to make a significant push in his seventh year on the ballot. Sheffield is one of four former Marlins
MIAMI -- Gary Sheffield has an uphill climb to reach the Hall of Fame, and the slugger who has 509 home runs on the back of his baseball card is hopeful to make a significant push in his seventh year on the ballot.
Sheffield is one of four former Marlins players listed on the 2021 Hall of Fame ballot, which was revealed on Monday. The 22-year big league veteran is joined by a few former players who once wore Marlins' colors: left-hander Mark Buehrle and right-handers A.J. Burnett and Dan Haren. Each of them are first-timers on the ballot.
• Complete Hall of Fame coverage
From the list, Sheffield will command the most attention, because he is running out of time to convince voters he is worthy of enshrinement in the National Baseball Hall of Fame and Museum in Cooperstown, N.Y.
Sheffield was listed on 30.5 percent of the ballots last year; for induction, a player must be listed on 75 percent of them. Conversely, to remain on the ballot, a player must be listed on a minimum of five percent of the ballots.
A member of MLB's prestigious "500-homer club," Sheffield was a nine-time All-Star and a five-time Silver Slugger Award winner. With his famous bat waggle and lightning-quick bat speed, Sheffield was a feared hitter from 1988-2009. In parts of six seasons with the Marlins, he hit .288/.426/.543 with 122 home runs.
But Sheffield's case has always been a complicated one, because he is linked to the performance-enhancing drug era, when power numbers spiked throughout the sport. He once admitted to a BALCO grand jury that he received substances from his friend Barry Bonds.
The nephew of former big league great Dwight Gooden, Sheffield grew up in Tampa, Fla. Gooden, who is four years older, pitched batting practice to Sheffield, who blossomed into a star early and reached the big leagues at age 19 in 1988.
On June 24, 1993, Sheffield was dealt to the Marlins from the Padres as part of a deal that sent Trevor Hoffman to San Diego. Clearly, the high-profile deal panned out for both sides. Sheffield helped lead the Marlins to the World Series in '97, and Hoffman became a Hall of Fame closer.
Buehrle, meanwhile, played just one season with the Marlins in 2012 -- the inaugural season for the Miami Marlins. (After being the Florida Marlins from 1993-2011, the team found a new home at Marlins Park in '12 and became the Miami Marlins.)
Buehrle was part of the rebranding of the franchise. The lefty went 13-13 with a 3.74 ERA in 202 1/3 innings, and he won the National League Gold Glove Award, but he was traded in November of that year as part of a roster rebuild.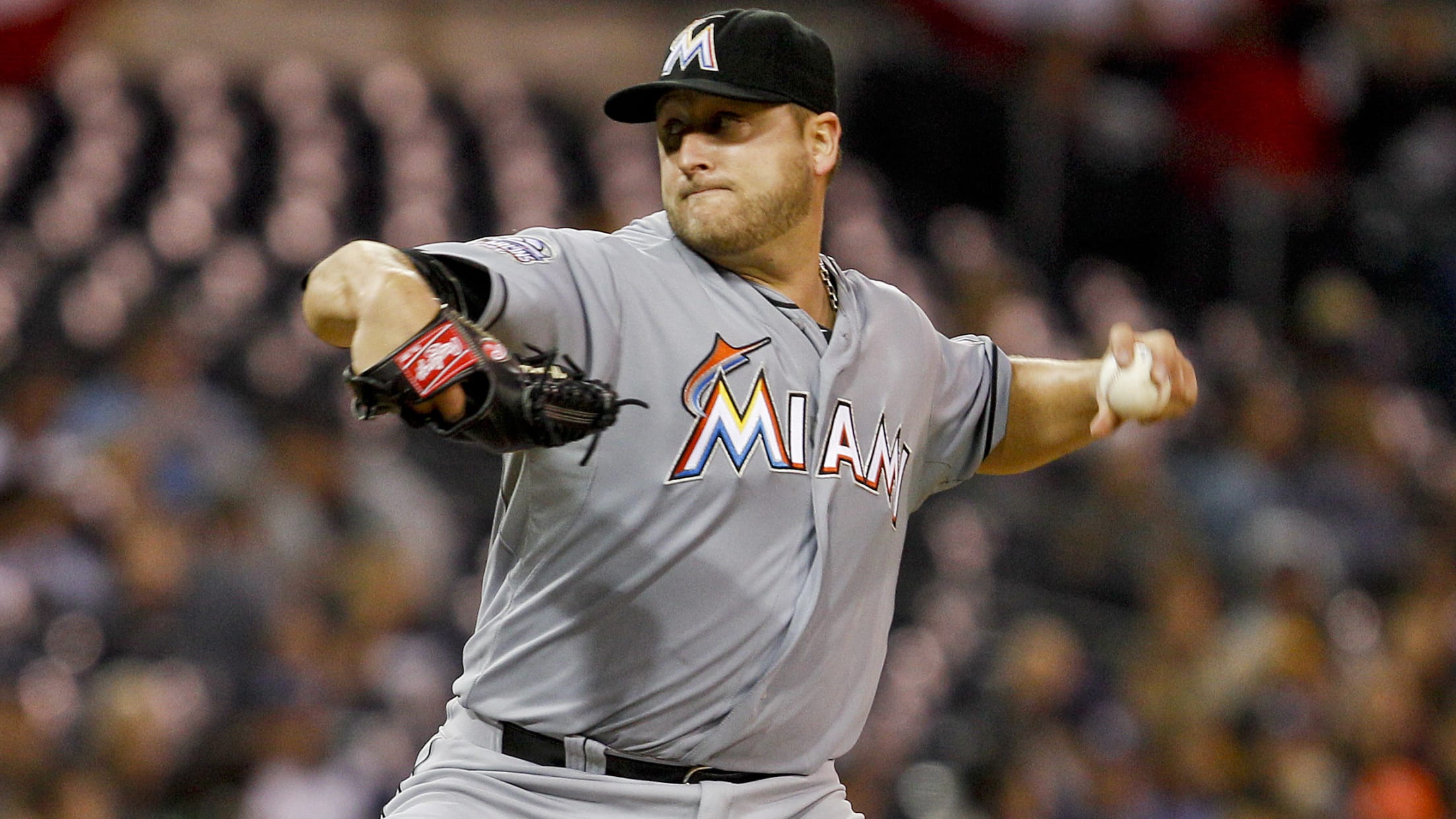 In his 16-year career, Buehrle was 214-160 with a 3.81 ERA. A five-time All-Star and four-time Gold Glove Award winner, he won at least 10 games in 15 consecutive seasons. While with the White Sox, Buehrle threw a no-hitter against the Rangers on April 18, 2007, then pitched a perfect game against the Rays on July 23, 2009.
Burnett, meanwhile, posted one of the most imperfect no-hitters in MLB history. On May 12, 2001, in a game at San Diego, the hard-throwing right-hander held the Padres without a hit. But it was anything but smooth sailing for Burnett, who walked nine and hit a batter. Despite issuing 10 free passes, Burnett struck out seven and delivered the third no-hitter in Marlins history.
Breaking in with the Marlins in 1999, Burnett had a 17-year career, finishing with a 164-157 record and a 3.99 ERA. He pitched for the Marlins from 1999-05, a period over which he held a 49-50 record with a 3.73 ERA.
Haren pitched in 13 seasons, finishing with a 153-131 record and 3.75 ERA. The right-hander was with the Marlins for a little more than half the 2015 season, making 21 starts with a 7-7 record and a 3.42 ERA before he was traded to the Cubs. He retired after the '15 season.