4 Marlins execs out with new ownership
Assistant GM, player personnel VP, player development VP, pitching development VP dismissed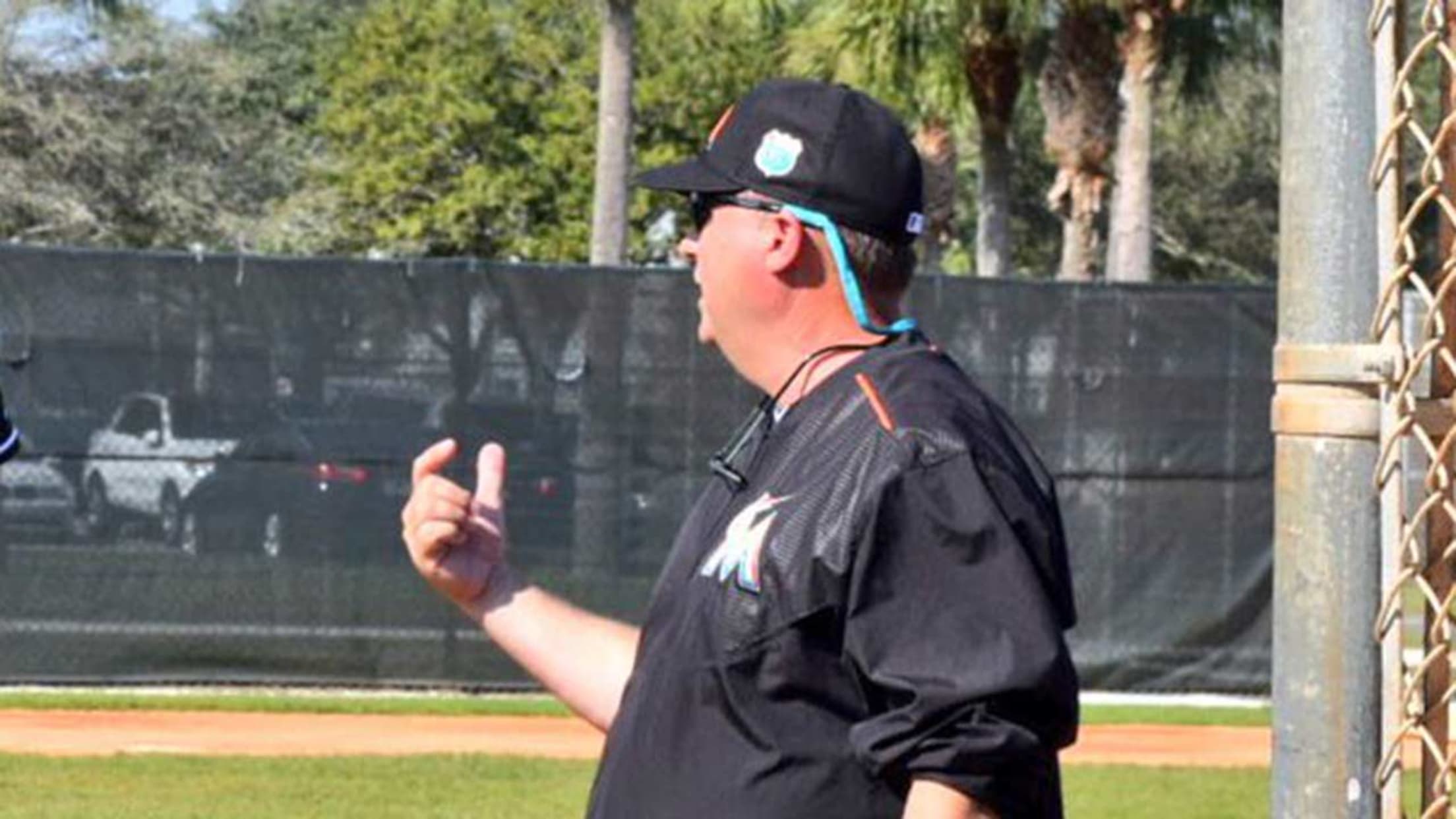 Known as a pitching guru, Jim Benedict was acquired from the Pirates before the 2016 season. (Marlins)
MIAMI -- The new Marlins ownership group led by Bruce Sherman and Derek Jeter is expected to take control next week, and they will be making changes in the front office.Sources tell MLB.com that the Marlins are not retaining assistant general manager Mike Berger, vice president of player personnel Jeff
MIAMI -- The new Marlins ownership group led by Bruce Sherman and Derek Jeter is expected to take control next week, and they will be making changes in the front office.
Sources tell MLB.com that the Marlins are not retaining assistant general manager Mike Berger, vice president of player personnel Jeff McAvoy, vice president of player development Marc DelPiano and vice president of pitching development Jim Benedict. The club has not confirmed.
The Miami Herald first reported the dismissals. All four executives are under contract through 2020.
Turnover is common when ownership changes hands, and the Sherman-Jeter group is expected to close on the deal for the Marlins perhaps as early as Monday. Speculation is the Marlins will pursue for front-office jobs Gary Denbo, the Yankees' vice president of player development; Jim Hendry, the former Cubs general manager; and Jim Fleming, the Marlins' former vice president of player development and scouting. Another front-office possibility is Braves special assistant Gordon Blakeley.