Prado a hit with surprise scholarship winner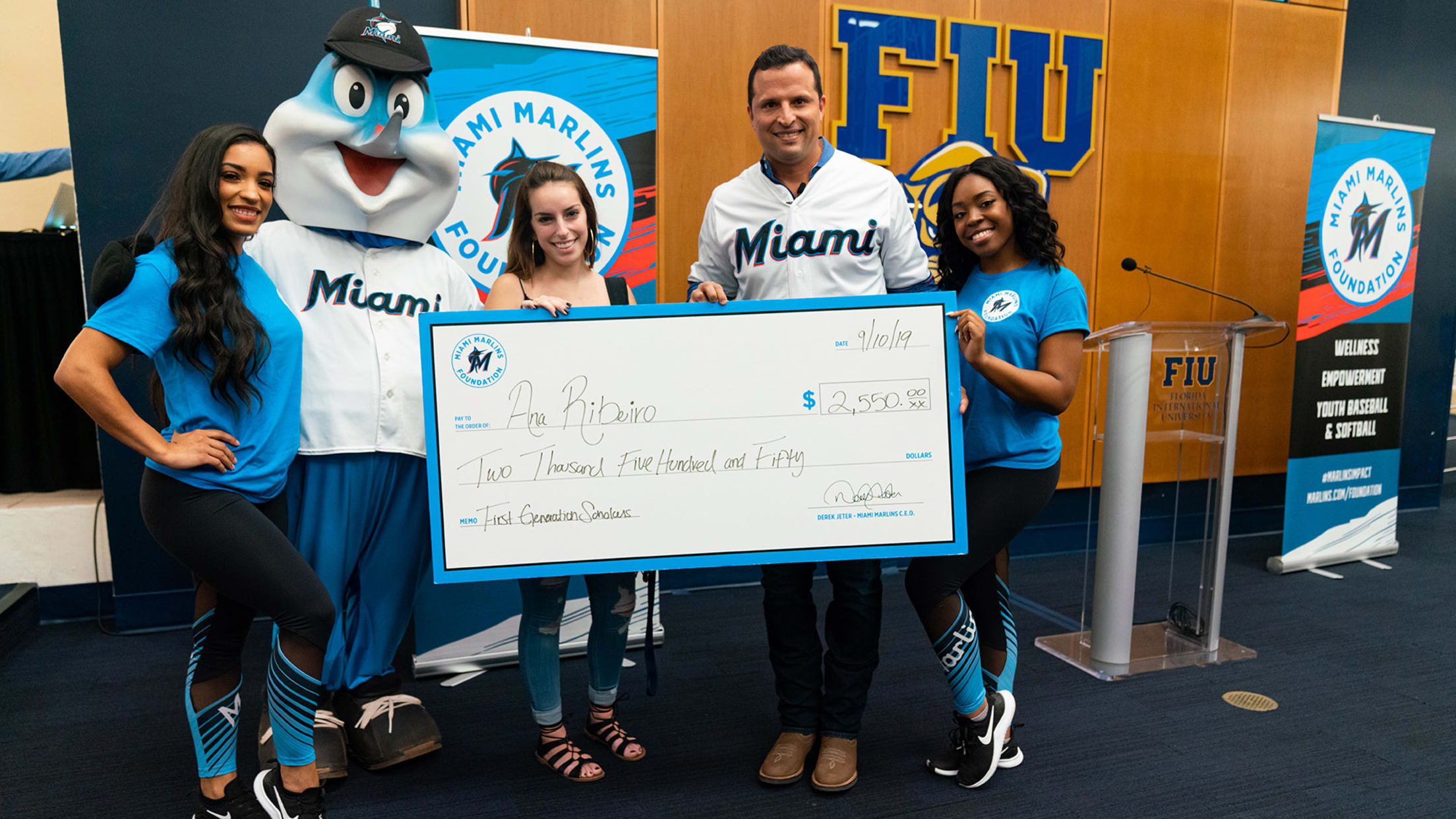 MIAMI -- Each day when Marlins infielder Martin Prado enters the clubhouse, the first thing he does is greet every one of his teammates. It's a daily reminder that they are his baseball family. On Tuesday morning, Prado greeted a student at Florida International University, for whom he made a
MIAMI -- Each day when Marlins infielder Martin Prado enters the clubhouse, the first thing he does is greet every one of his teammates. It's a daily reminder that they are his baseball family.
On Tuesday morning, Prado greeted a student at Florida International University, for whom he made a big impression. In partnership with the Miami Marlins Foundation, Prado made a surprise presentation of a scholarship to Ana Ribeiro, a 20-year-old junior, at the Ernest R. Graham University Center on FIU's Miami campus.
Like Prado, Ribeiro is a native of Venezuela, and she received a financial award of $2,550.
"She's from Caracas, and she came here when she was 3 years old," Prado said. "Her dad passed when she was 4.
"She was happy," Prado said. "She looked surprised."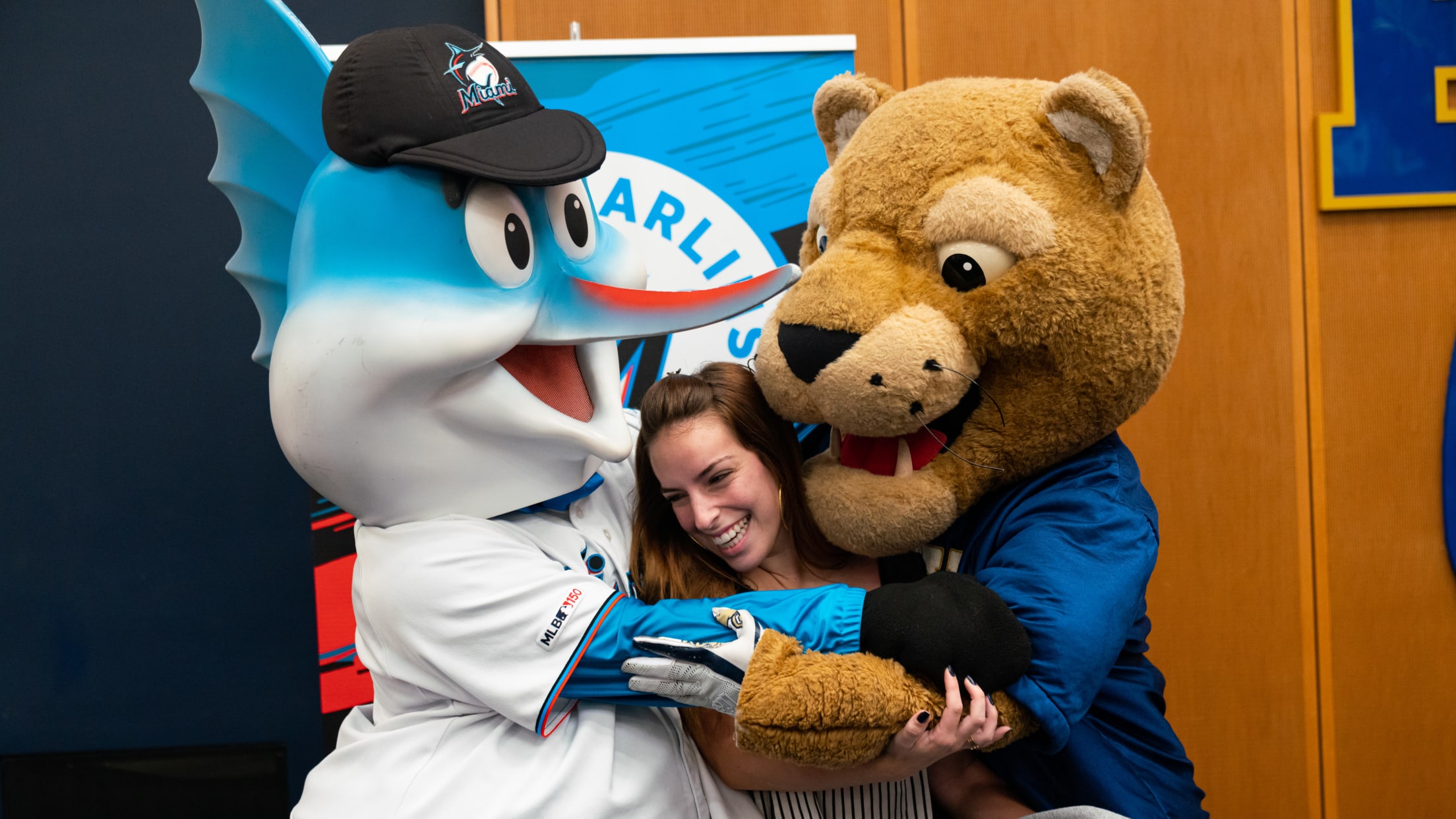 Ribeiro was unaware that she had won the scholarship until she entered the room and saw Prado and other representatives from the Marlins' organization. She had been told to come in early as part of the interview process.
"They told her that she had a meeting with somebody in the office about a scholarship," Prado said. "She thought she was getting information."
Prado spent some time talking to Ribeiro, and he extended an invitation to her and her family to attend a Marlins game.
Prado and the Miami Marlins Foundation are establishing the Miami Marlins First Generation Scholarship Endowment at FIU. The program provides financial support to qualified undergraduates who are the first in their families to work toward a college degree.
"This money is going to help her with expenses," Prado said. "She was looking for some help, economically. I'm glad we picked this project. I think it's going to be a really big hit."