Wright plays sim game, denies rift with Mets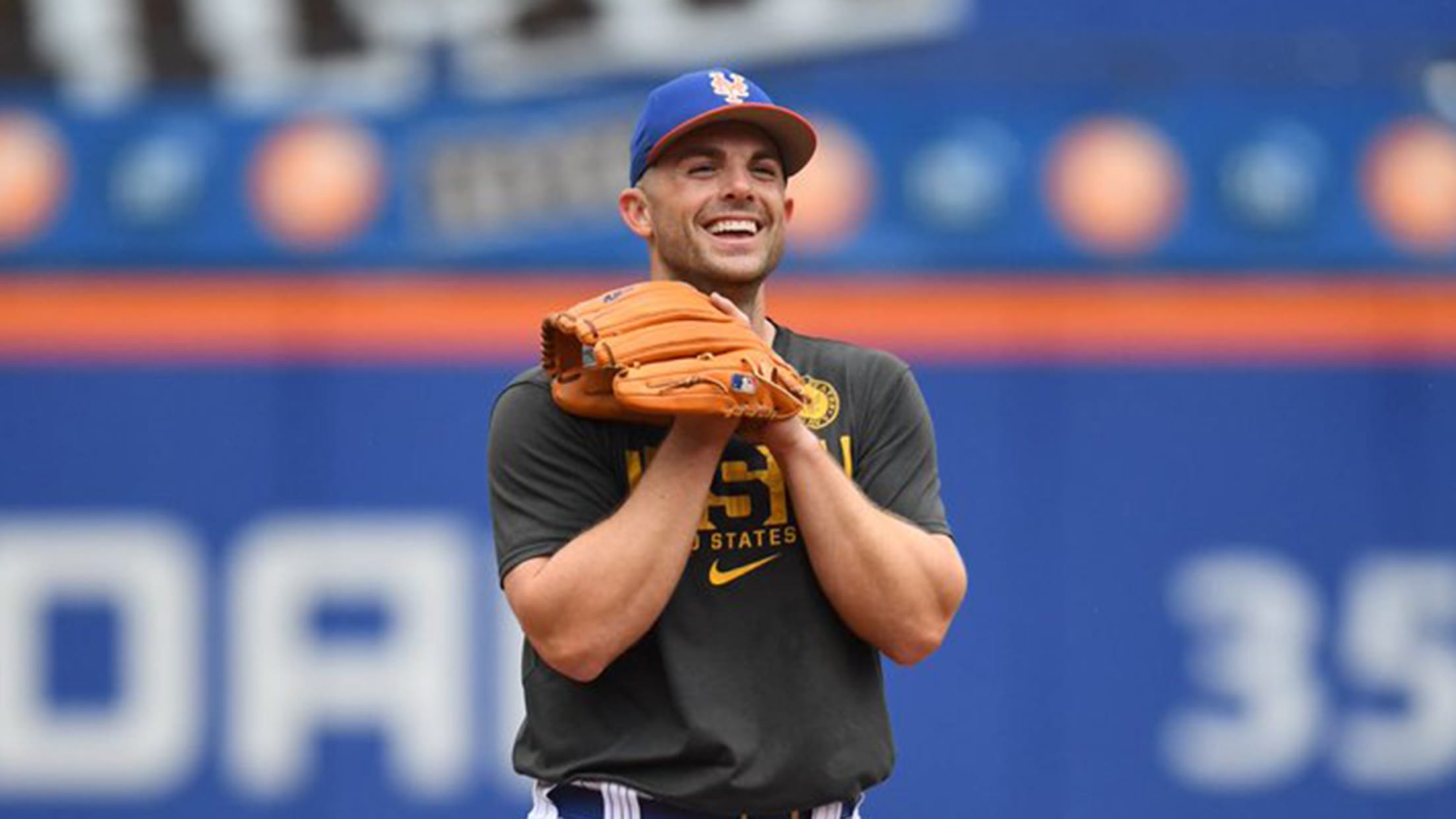 NEW YORK -- On Saturday afternoon, David Wright participated in his first scheduled simulated game at Citi Field, where he faced right-handers Tim Peterson and Anthony Swarzak. Wright also put in work at third base, emphasizing his footwork and throwing across the diamond.After the workout, Wright felt good and thankful
NEW YORK -- On Saturday afternoon, David Wright participated in his first scheduled simulated game at Citi Field, where he faced right-handers Tim Peterson and Anthony Swarzak. Wright also put in work at third base, emphasizing his footwork and throwing across the diamond.
After the workout, Wright felt good and thankful that the organization has worked through a plan and agreed to let him continue his rehab process at this level. He also made it clear that there were no hard feelings between him and the Mets at this time.
"The last thing that I want to portray is that there is some sort of rift between the Mets and I," Wright said. "That's false. There has been communication, and I know where they stand and they know where I stand, so the communication, especially recently, has been fantastic, and I look forward to meeting with [chief operating officer Jeff Wilpon] in the coming days and formulating a game plan from here until the end of September."
The Captain reacts to his sim game. #LGM pic.twitter.com/D94z3iC57Y

— New York Mets (@Mets) September 8, 2018
Wright is scheduled for another simulated game on Tuesday if all goes well in his recovery process after Saturday. He will likely meet with Wilpon sometime in the upcoming week to discuss a plan of action.
After evaluating the simulated game, Mets manager Mickey Callaway was pleased with Wright's day at third base and his footwork on the live ground balls. Callaway was not as impressed with Wright's timing at the plate. Besides one opposite-field home run off Peterson, Wright struggled with his at-bats.
"You can see some things, and more importantly, it's David feeling things and him knowing that he can go out there and perform," Callaway said. "He's played in a ton of Major League games, so he's going to know when that time comes."
👀 The Captain participated in a simulated game today. #DavidWright #LGM pic.twitter.com/4RXXLcgIU4

— New York Mets (@Mets) September 8, 2018
Roster moves
Devin Mesoraco was diagnosed with a bulging disk in his neck and was given an epidural on Friday. The Mets do not plan on him missing more than a week. With Mesoraco out, the Mets transferred right-hander Bobby Wahl to the 60-day disabled list and selected the contract of catcher Jose Lobaton from Triple-A Las Vegas prior to Saturday's game. Swarzak, who had been on the DL since Aug. 5 (retroactive to Aug. 4) with right shoulder inflammation, was activated.
Harrelson at Citi
Mets Hall of Famer Bud Harrelson attended Saturday's game to help raise awareness for the Alzheimer's Association. Harrelson was the only person to be in uniform for both Mets championships as a player in 1969 and as a coach in '86. Harrelson suffers from early stage Alzheimer's, and the Alzheimer's Association donated 200 Mets tickets to caretakers of people with Alzheimer's.
Erin Fish is reporter for MLB.com based in New York.