Here's every team's biggest offseason priority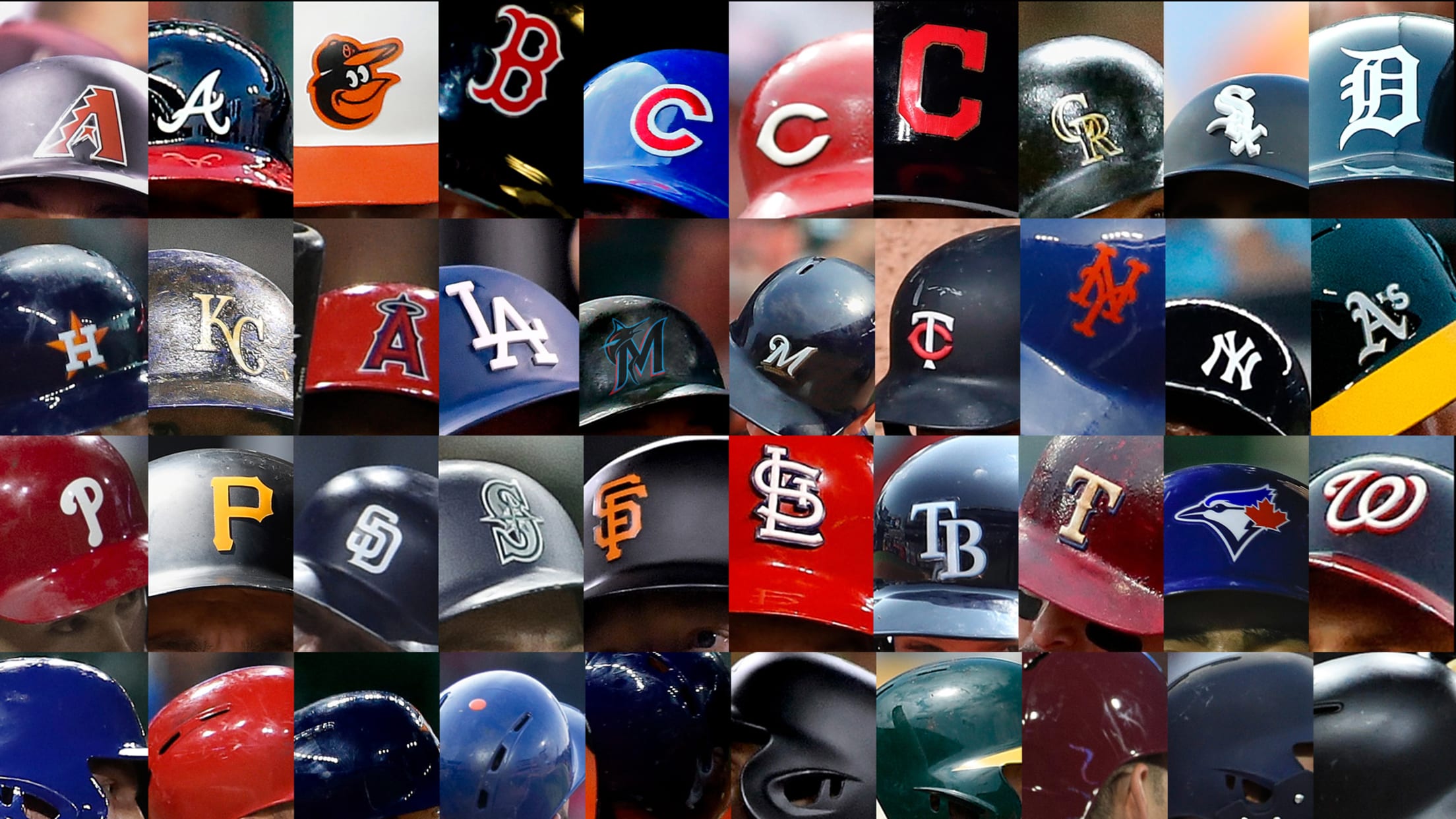 This postseason is just getting exciting, but let's not kid ourselves: If you're not a fan of the four teams that remain, you're likely already making plans for your own team in 2020. There's always next year … and for 26 teams, it's already next year. So today we look
This postseason is just getting exciting, but let's not kid ourselves: If you're not a fan of the four teams that remain, you're likely already making plans for your own team in 2020. There's always next year … and for 26 teams, it's already next year.
So today we look at each team's primary need for the 2020 season. We won't necessarily look at which specific player they should go after -- there will be plenty of time for that -- but the problem area for each team … what they need to fix first, or most, or both.
And if you want a breakdown of free agents by position, here's a handy guide!
AMERICAN LEAGUE EAST
Blue Jays: Starting pitching
Sure, every team needs starting pitching -- but the Blue Jays have massive holes in their rotation after the trade of Marcus Stroman, and they need some reliable arms to bridge the gap until some of their pitching prospects arrive. Will they go the Rangers route and get rehabbing veterans? Or will they swing big with all the young lineup talent they have now?
Orioles: Waiver wire fodder
The Orioles are still extremely early in their rebuilding process, and they showed last year they're not going to sign any big names. They're looking in the bargain bin, trying to find something that sticks to supplement the young talent in their system. Look for more players like Rio Ruiz and Hanser Alberto -- you never know who you might find.
Rays: Another big bat, maybe a DH
The seemingly perfect fit between the Rays and Nelson Cruz didn't work out, but Avisaíl García worked out well enough. This is the age of signing big home run hitters who can't do much else to one-year deals, and there may be plenty of options. If J.D. Martinez opts out of his contract with the Red Sox, he would actually be the perfect fit for the Rays, though we know they usually don't target free agents of this magnitude.
Red Sox: A resolution to the Mookie Betts conundrum
Are they going to trade him? Are they going to let it ride? Once they get a GM, their entire offseason will be determined by which way they land here.
Yankees: Find that ace
It has been quite a while since the Yankees had a legitimate No. 1. While they've been doing just fine in that time, it is starting to look like what separates them from the absolute top tier in baseball. They've got spending power. And there are opportunities, starting with Gerrit Cole, a pitcher they drafted in the first round out of high school in 2008. (He chose to attend UCLA instead of signing.)
AMERICAN LEAGUE CENTRAL
Indians: Figure out the Francisco Lindor situation
Lindor is under team control for two more season, but the closer he gets to free agency, the less likely it is he gets a long-term extension in Cleveland. If there is not a resolution soon, the trade talk will commence eventually, as it has with Betts.
Royals: Find a corner outfielder, any corner outfielder
The Royals probably aren't quite ready to contend, but if they're going to show improvement, they need something from the outfield. This might be the time for a bridge contract for a player who will help them transition to the next contending Royals team. Lucky for them, there are a few options on the market, ranging from Marcell Ozuna and Nicholas Castellanos on the high end, to the likes of Yasiel Puig and García. Reminder: Alex Gordon has a $23 million mutual option that is not likely to be exercised, so it's possible his days in Kansas City could be over.
Tigers: Anyone who can hit 25 homers
That doesn't seem like too much to ask, does it? If you're going to ask Detroit fans to sit through another rough rebuilding season, at least you can find somebody who, during this historic age of home runs, can at least provide a little bit of thumb? Their team leader this year, Brandon Dixon, hit 15.
Twins: Starting pitching
This one is no secret, as the Twins' front office is saying as much. We've seen this postseason how quickly your starting pitching depth can erode. No matter how many homers you hit, you always need more. Cole might be out of their range, but perhaps a Zack Wheeler or Madison Bumgarner would make sense. Bringing back Jake Odorizzi wouldn't be a bad idea, either.
White Sox: Another outfielder
It's easy to say "starting pitching" again here, but the White Sox have a chance to have a truly special offense if they can find someone to add to Eloy Jiménez and the pending star Luis Robert. Just one more power bat could make these guys terrifying, no matter what happens with the pitching.
AMERICAN LEAGUE WEST
Angels: Starting pitching
We know we've said that a lot already, but seriously, there isn't a team in a baseball more desperate for starting pitching than the Angels. Are three signings too many? Or too few? Everyone keeps saying this is where Cole (who's from Orange County) will end up, and it certainly makes sense.
Astros: More bullpen help
The Astros will probably lose Cole, but he's not all: Joe Smith, Collin McHugh, Wade Miley, Héctor Rondón and Will Harris are all free agents. The Astros have plenty of arms they can turn into bullpen assets. But you can never have enough.
Athletics: More relievers
The A's keep falling short in the AL Wild Card Game, but considering where the Astros are likely to be next year, that may be their ceiling again. So more arms might be the answer for a team whose lineup looks to be terrific top to bottom in 2020.
Mariners: A real first baseman
The Mariners have a history of great first basemen, but as much as we love Daniel Vogelbach … he's a DH. The Mariners need an anchor over there to take them to next step.
Rangers: A big-ticket third baseman
Want to open your fancy new ballpark in a huge way? Go find your Adrian Beltre replacement. There will be many appealing options, starting with Anthony Rendon and Josh Donaldson.
NATIONAL LEAGUE EAST
Braves: Another big bat for the lineup
Maybe it means keeping Donaldson, maybe it means going somewhere else, but the Braves have had a clear Big Four in the lineup this year (Donaldson, Freddie Freeman, Ronald Acuña Jr. and Ozzie Albies) … and their chances won't be improved by having it become a Big Three.
Marlins: Find any sort of bullpen help at all
According to FanGraphs' version of WAR, the Marlins' bullpen was below replacement level in 2019, which basically means a group of Triple-A guys would have outperformed them. If they're going to get any sort of traction with their young players, they need to at least stabilize it a little.
Mets: Find a center fielder
The Mets have enough bats, but they need a regular center fielder they can put out there every day. Maybe it's a defensive specialist, maybe it's someone who can hold it while still hitting, but they need to stop playing around with the position.
Nationals: Nail down the corners
The Nationals obviously have tons of talent, but they might be losing their best player in Rendon, and they still haven't quite figured out first base. These aren't necessarily the toughest spots to fill with veterans, particularly with all the young talent the Nats have elsewhere.
Phillies: Starting pitching
Yeah, this again. But the Phillies clearly were two, maybe three pitchers short in the rotation this year, and considering how much is invested in this team elsewhere, it's a strange hill to die on.
NATIONAL LEAGUE CENTRAL
Brewers: Either keep the power bat they have at third, or find a new one
Mike Moustakas has been such a deal for the Brewers that they can't help but be lessened without him … but he won't be as cheap this time.
Cardinals: Figure out left field
Marcell Ozuna has been inconsistent for the Cardinals, but he has still manned left field and the middle of the order for two years. He's a free agent who's likely to leave, but the Cardinals don't have an obvious immediate replacement … unless top prospect Dylan Carlson is ready to take over on Opening Day.
Cubs: Starting pitching
They could be losing Cole Hamels as a free agent, and Jon Lester and José Quintana can't be trusted as your top guys at this point. Would they trade Kris Bryant to fix it?
Pirates: Catcher
Francisco Cervelli was key for a while, but he is gone now and this spot now looks as wide open as it has in a decade.
Reds: Outfield
Aristides Aquino looks set in right -- if not necessarily a sure thing -- but the Reds, a team that has usually been driven by their offense, now need to upgrade there to support their emerging pitching.
NATIONAL LEAGUE WEST
D-backs: Outfield
The D-backs were resourceful and resilient in 2019 … but they clearly need some big bats in the outfield. Getting Steven Souza Jr. back from a knee injury that cost him the entire season will help.
Dodgers: A big dog closer
What do you get the team that has everything? Now that Kenley Jansen has come back to earth, the Dodgers could use someone else to be the dominant pitcher he once was.
Giants: Shortstop
Brandon Crawford is under contract for next year, but the Giants need to build from the inside out, and shortstop is a position they're starting from too far behind on.
Padres: Center fielder
It's possible Taylor Trammell is this player in two years. But the Padres are going to try to contend next year, which means they need someone to take care of all that space out there who isn't Wil Myers. Manuel Margot is a good fielder, but it's unclear if he can hit enough to be a regular on a team that wants to contend.
Rockies: Bullpen
All the money they've spent on the bullpen hasn't made the problem better; it's made it worse. But it's still a problem that needs to be fixed. Only the Marlins had a worse bullpen than the Rockies last year.