Asdrubal delays Grapefruit League return for a day
Shortstop, who hasn't played with Mets since March 10, opts to test knee in Minors game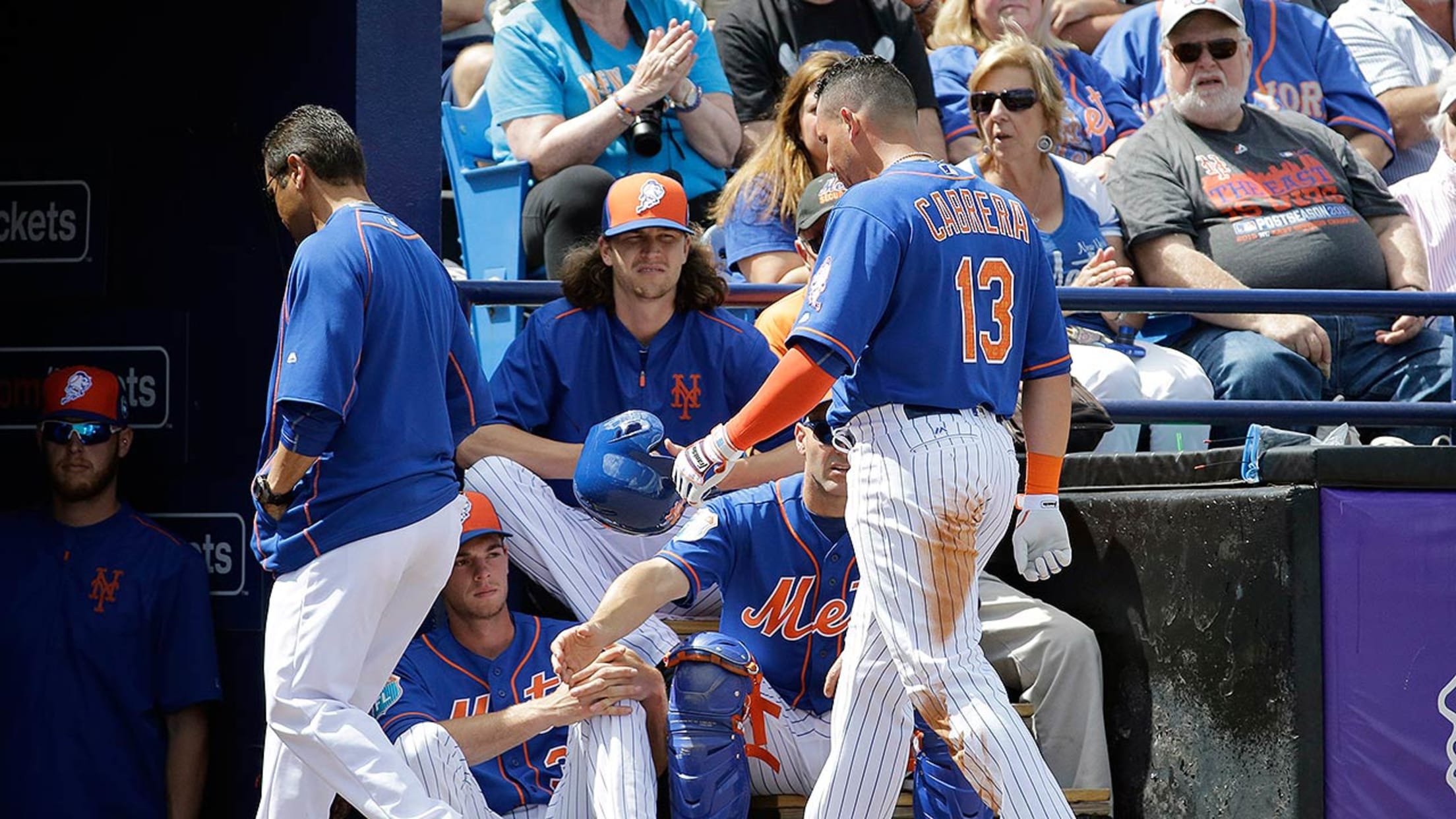 Asdrubal Cabrera strained the patellar tendon in his left knee on March 10. (AP)
PORT ST. LUCIE, Fla. -- The Mets had initially expected shortstop Asdrubal Cabrera to be back in the starting lineup for Sunday's Grapefruit League game against the Nationals, but he wanted to test his knee in a Minor League game on defense first.Cabrera said he wanted to test himself at
PORT ST. LUCIE, Fla. -- The Mets had initially expected shortstop Asdrubal Cabrera to be back in the starting lineup for Sunday's Grapefruit League game against the Nationals, but he wanted to test his knee in a Minor League game on defense first.
Cabrera said he wanted to test himself at shortstop Sunday, and it went well, as he went 3-for-4 and played four innings in the field. After the Mets' 4-4 tie with the Nats, manager Terry Collins said Cabrera would resume Grapefruit League play when the Mets face the Cardinals on Monday in Jupiter, Fla.
Amed Rosario was starting in Cabrera's place at shortstop and batting seventh.
Cabrera has not played in a Spring Training game since March 10, when he strained the patellar tendon in his left knee. The Mets would not even consider playing him in a game if any injury uncertainly existed, because it would limit their ability to backdate a potential stint on the disabled list.
Cabrera went 2-for-5 in a Minor League game Saturday and felt good after a running program to test his knee Sunday morning. So playing defense was his last step.