2 Amazin' Mets on hand for team blood drive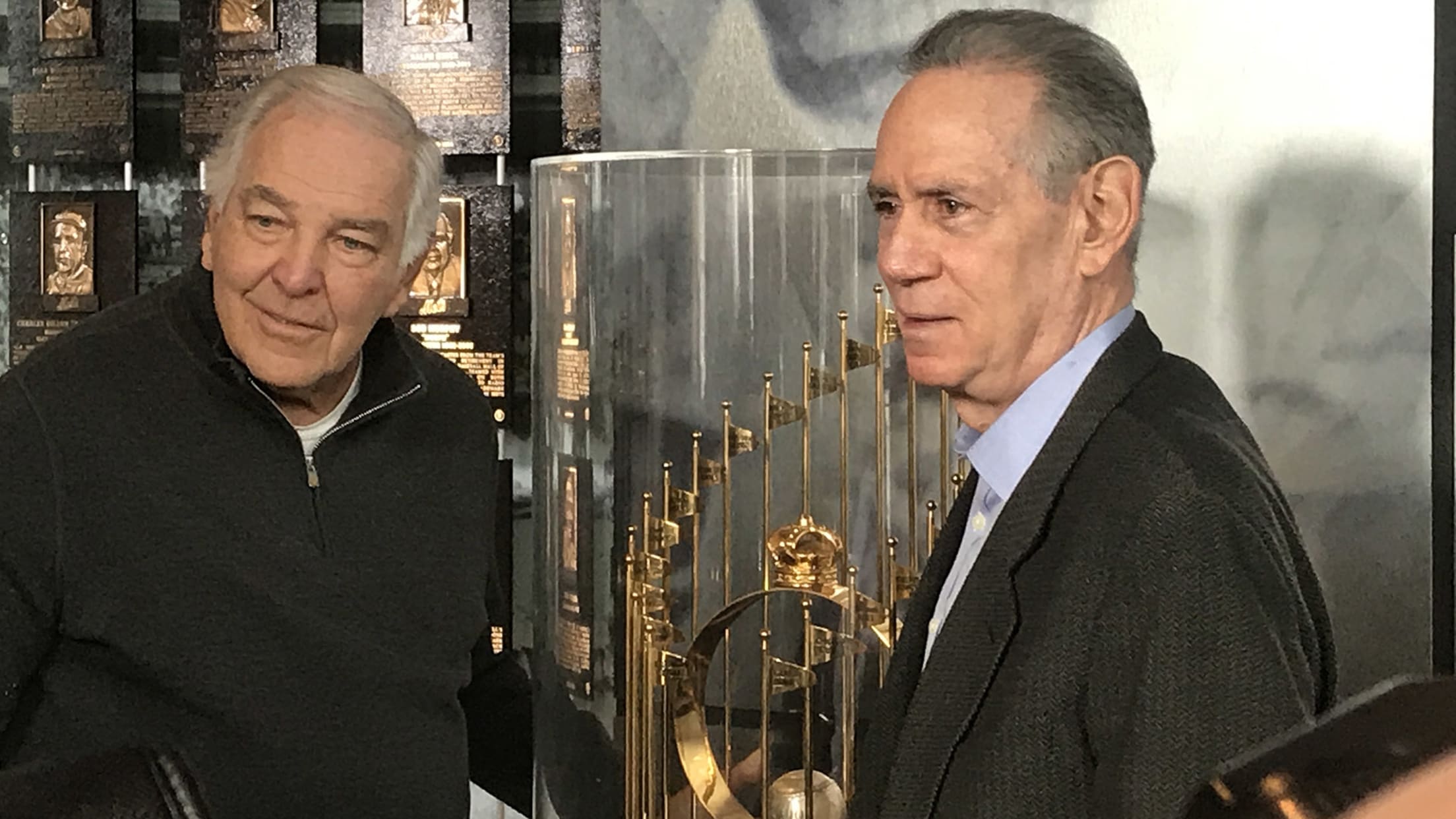 NEW YORK -- The Mets had their annual blood drive on Wednesday afternoon at Citi Field, with former Mets first baseman Ed Kranepool and outfielder Art Shamsky, two heroes from the 1969 World Series championship team, greeting hundreds of fans who were donating blood at the Foxwood Club."It's super to
NEW YORK -- The Mets had their annual blood drive on Wednesday afternoon at Citi Field, with former Mets first baseman Ed Kranepool and outfielder Art Shamsky, two heroes from the 1969 World Series championship team, greeting hundreds of fans who were donating blood at the Foxwood Club.
"It's super to see them. Mets fans are the greatest," Kranepool said. "They are out here for a blood drive. They are giving blood to somebody they don't even know, which is great. You can't beat that."
As he walks around Citi Field, it appears nothing is wrong with Kranepool. There he is telling stories about the '69 team that upset the Orioles in the World Series and endorsing Gil Hodges, his manager that season, for the Hall of Fame.
But Kranepool, 74, is in need of a kidney transplant. He thought he was getting one this month, but the donor, a longtime friend, was rejected because of the donor's own medical issues.
Despite the setback, Kranepool was able to joke with Shamsky, who said he was willing to give him a kidney. Kranepool then said, "I remembered what we used to do on the road. We'll take a younger one."

Asked how he was feeling, Kranepool said, "I feel good. … Hopefully, [the kidney] will come sooner rather than later. I'm moving around a lot better. I'm walking pretty good. I'm going to be at [Citi Field on Opening Day]. I won't be running on the first day.
"From a health standpoint, you take one day at a time. You live for today and you try to give back. Artie and I have made appearances in New York. This is why I said New York is a great town. It is what it is."
Kranepool believes a transplant will come soon. While he was willing to talk about his physical problems, Kranepool had a lot to say from a baseball standpoint, especially his memories of the '69 Mets.
"The 1969 season is remembered all over the place," said Kranepool, who played his entire 18-year Major League career with the Mets. "It's great to walk down New York. They still love you. That's the good thing about playing in a city like New York. The Mets have tradition. They have two World Series titles -- '69 and '86. I'm glad to be a part of [one of them]. It will be a tremendous reunion for us [this year]."
As far as the current Mets team goes, Kranepool said the club can win as long as the players believe in themselves.
"Fundamentally, they have to play good, sound baseball -- pitching and defense -- to win ballgames," Kranepool said. "It seems like they are going in the right direction to help themselves in several positions. That's what you have to do. … [The '69 team] had young players that came of age at one time. They worked as a team. We didn't have individual stars [with the exception of Tom Seaver]."
Bill Ladson has been a reporter for MLB.com since 2002. He covered the Nationals/Expos from 2002-2016. Follow him on Twitter and Facebook.