Nationals Dream Foundation 50/50 Raffle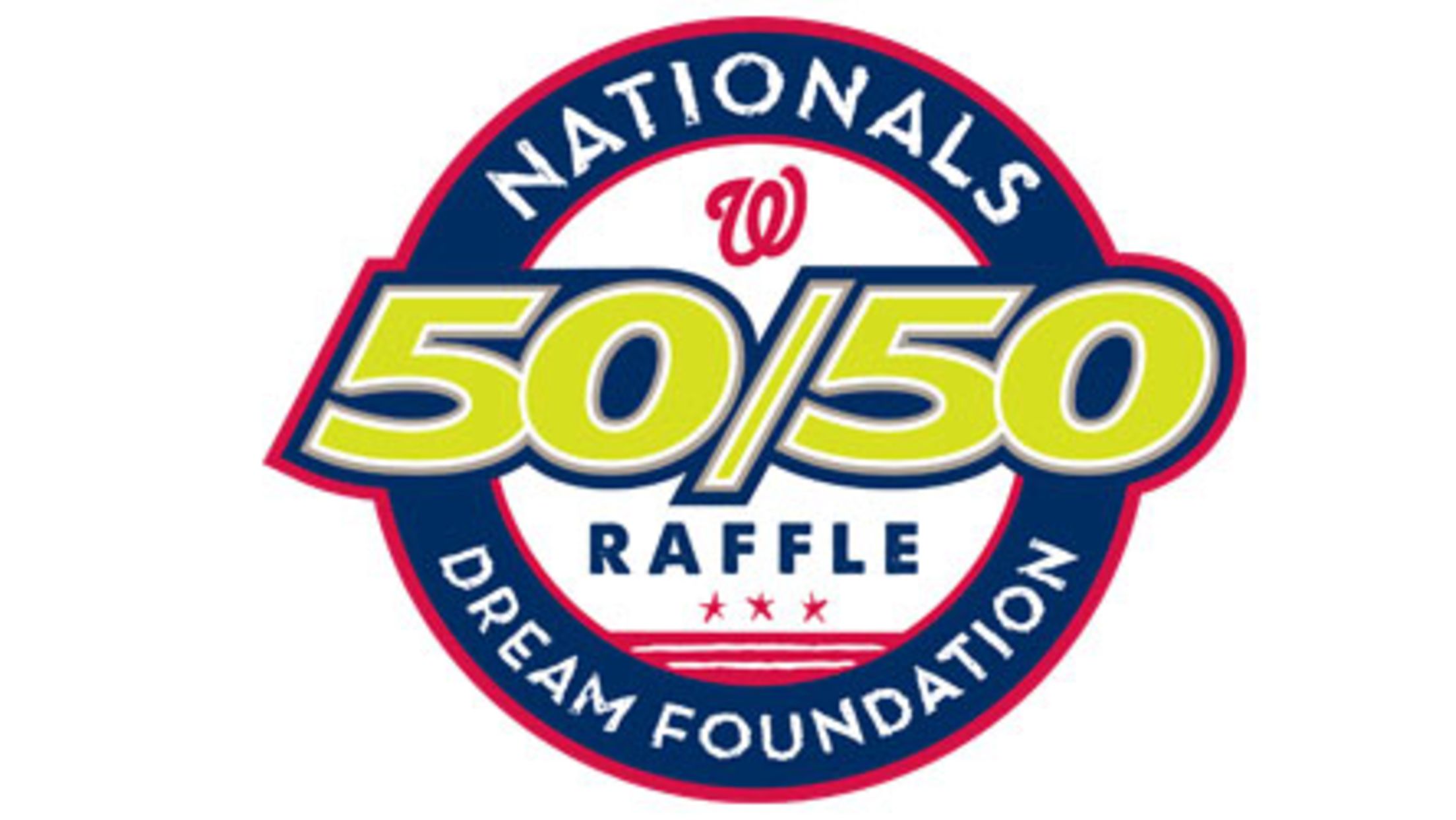 The 50/50 Raffle offers fans a chance to win big cash prizes while supporting the Washington Nationals Dream Foundation's cornerstone programs in the District of Columbia. A 50/50 Raffle will be conducted during select home games and one lucky fan with the winning ticket number could win 50% of the Raffle proceeds. The other half of the proceeds will benefit the Washington Nationals Youth Baseball Academy and Dream Foundation initiatives that aim to serve District of Columbia residents.
50/50 Raffle tickets will be sold by uniformed sellers starting when gates open and closing at the middle of the 7th inning. The winning ticket number will be announced at Nationals Park and posted on the main scoreboard at Nationals Park in the middle of the 8th inning. It will also be listed on this website and recorded on the Raffle hotline (202.640.7444). The holder of the winning ticket does not need to be present at the time of the drawing in order to win. The odds of winning a Raffle depend on the number of tickets purchased. You must be 18 years of age or older to purchase Raffle tickets and win prizes.
New for 2019! The 50/50 Raffle will take place at every Nationals home game!
Ticket Prices (CASH ONLY):
3 for $5
10 for $10
60 for $20
50/50 Raffle Sales Locations:
Kiosks at Sections 108, 138, 311
Tickets also sold by roving uniformed sellers inside Nationals Park
To Claim Prize:
Please visit the 50/50 Raffle office on the Gallery Level at Guest Services (Section 320) before the end of the 9th inning. To claim a prize at any other time, contact the 50/50 Raffle hotline at 202-640-7444 for instructions or send an email to [email protected].
The holder of a winning ticket has 90 days from the date of the drawing to claim their prize. Prizes must be claimed in person by presenting the winning ticket and signing applicable tax forms and an Affidavit, Prize Claim, and Release. Winners are responsible for all applicable taxes and the cost of tickets is not tax deductible.
Washington Nationals Bag Policy
Please note: Backpacks may not be brought into Nationals Park except as otherwise provided in the Nationals Bag Policy. For a complete list of permitted bags and details about the Binbox storage option please click the Read More button below.