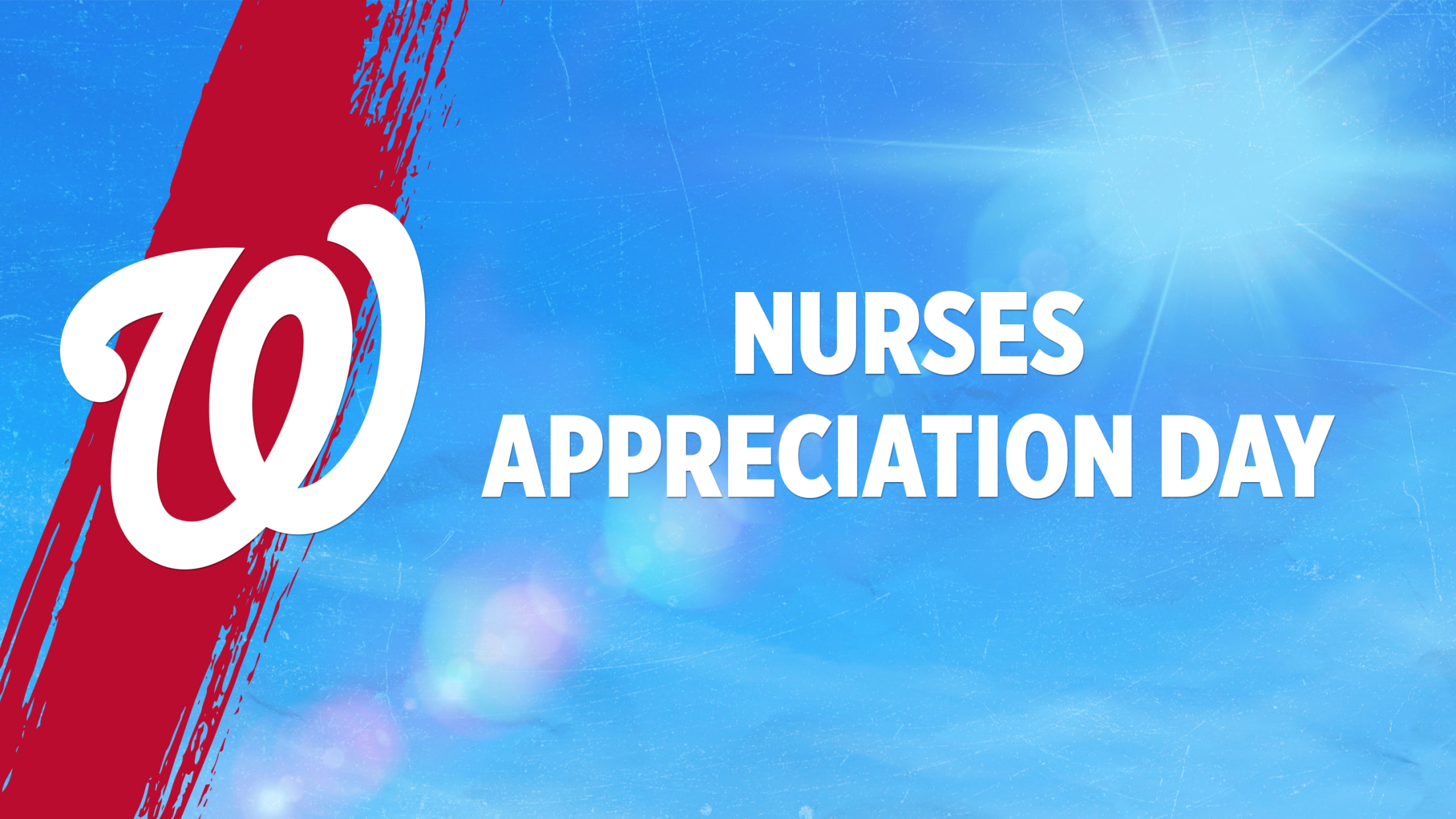 Join us in celebrating our wonderful nurses, their families and friends during Nurses Appreciation Days at Nationals Park! Tickets include a concession credit.
Ticket Prices:
LF/RF Corner: $45
• Includes a $10 concession credit
Scoreboard Pavilion: $25
• Includes a $5 concession credit
Upper Gallery: $20
• Includes a $5 concession credit
This is a Special Ticket Event. To be eligible for any giveaway or experience associated with this promotion, special tickets must be purchased online from the link on this webpage prior to the event. Special tickets will not be available at the Nationals Park box office. Third party purchases will not include access to this event. Ticket brokers are not eligible for this offer. Tickets purchased via this offer shall not be re-sold. This promotion is subject to change without notice. All sales are final. There are no refunds, exchanges or cancellations.
Check out our Special Ticket Events Calendar to learn about our College Day Series, Military Branch Series, appreciation days, educational and faith-based events, party nights, and more! Many of these events include an exclusive giveaway or unique on-field experience.
Washington Nationals Bag Policy
Please note: Backpacks may not be brought into Nationals Park except as otherwise provided in the Nationals Bag Policy. For a complete list of permitted bags and details about the Binbox storage option please click the Read More button below.