These 5 prospects might decide NL East race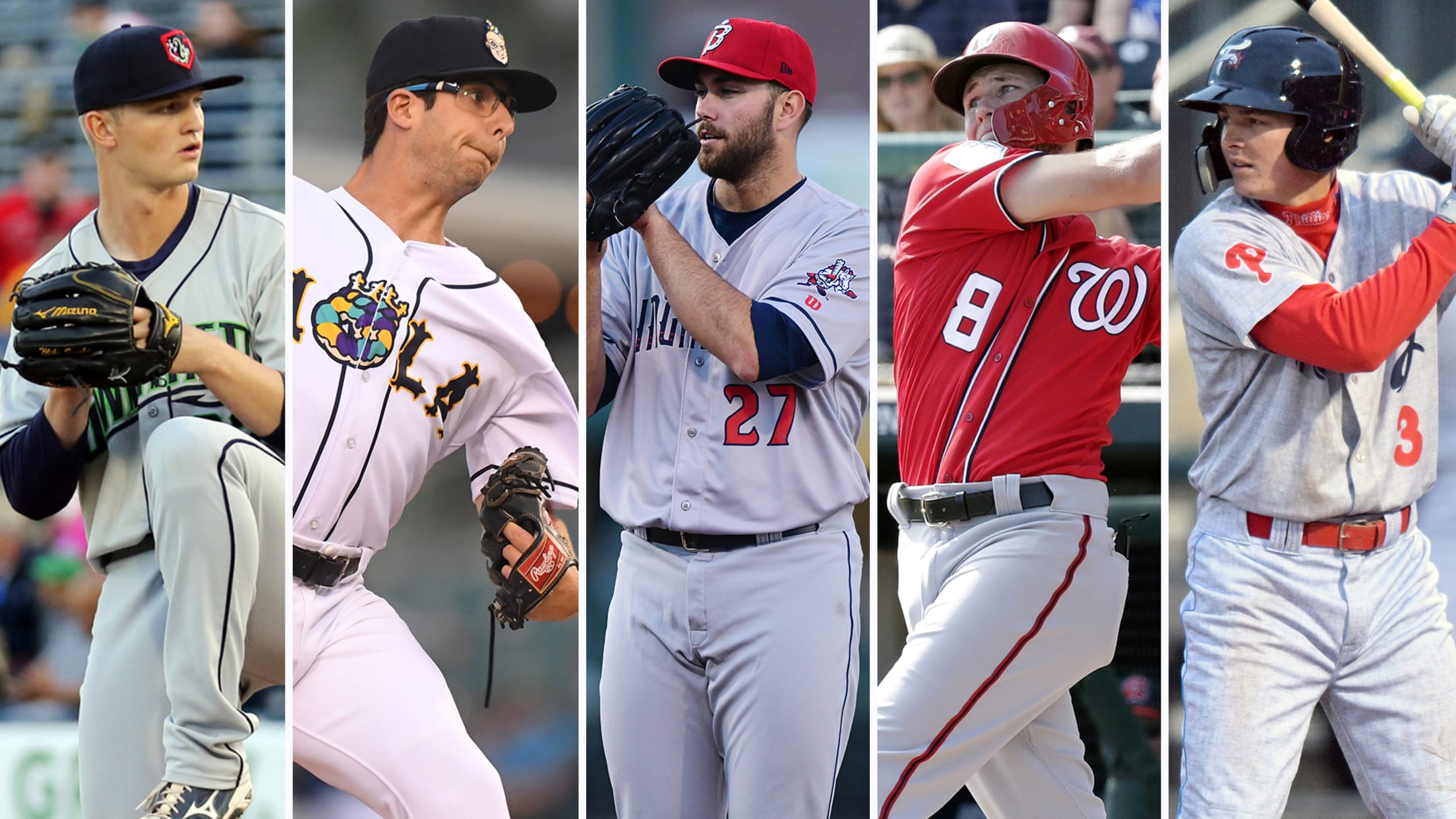 Pete Alonso is bashing tape-measure home runs almost nightly in New York. Victor Robles is wreaking havoc in Washington. In Atlanta and Miami, Kyle Wright and Sandy Alcantara are grooving. Rookies rule in the NL East, with some of the game's top prospects finally getting regular chances to contribute. And
Pete Alonso is bashing tape-measure home runs almost nightly in New York. Victor Robles is wreaking havoc in Washington. In Atlanta and Miami, Kyle Wright and Sandy Alcantara are grooving.
Rookies rule in the NL East, with some of the game's top prospects finally getting regular chances to contribute. And for all five teams in the East, there's more in the pipeline. With many of the division's brightest young stars already in the Majors, here's a look at some others who could decide one of baseball's most intriguing division races -- both this summer, and for years to come.
Braves: Mike Soroka
Unlike Wright, the 21-year-old Mike Soroka did not break camp with the big league club, at least partially due to a bout of right shoulder inflammation. But the Braves took a long look at Soroka last September and liked what they saw: a 3.51 ERA with just one home run in 25 2/3 innings. For the Braves, it's not a matter of if their top-ranked prospect will rejoin the big league club, but when. Soroka was dominant over five no-hit innings in his season debut, and he could return to Atlanta soon.
Marlins: Zac Gallen
Overshadowed by Alcantara in the Marcell Ozuna trade, Zac Gallen (No. 18 on the Marlins' Top 30 prospects list) is also a significant part of the return the Marlins received from St. Louis. Not a particularly hard thrower, Gallen relied on movement and speed changes to strike out more than a batter per inning at Triple-A New Orleans last summer. Back there to start this season, Gallen whiffed 11 over seven no-hit innings in his debut. He's likely to be the first man up when the Marlins need a rotation arm.
Mets: David Peterson
With Alonso already in the big leagues, the Mets are unlikely to fill any significant holes with prospects this summer. But David Peterson, their first-round Draft pick in 2017, could find a way to contribute before year's end. A left-hander with average velocity but a heavy, sinking fastball, Peterson (No. 6 on the Mets' list) struck out five in a successful season debut for Double-A Binghamton. He's already 23 years old, and considering New York's pitching depth issues, could speed the rest of the way through the system if he continues to fare well.
Nationals: Carter Kieboom
It seems Nationals fans have been salivating over Carter Kieboom, one of their first-round picks in the 2016 Draft, forever. They'll have to wait just a bit longer. The team declined to call him up when Trea Turner broke his right index finger last week, wanting to give Kieboom more defensive reps at second base and shortstop. But if Kieboom (No. 2 on the Nats' list) can maintain his .333 average and .924 OPS at Triple-A Fresno, the Nationals will have little choice but to make a move -- particularly if Turner's injury lingers, or if starting second baseman Brian Dozier continues to struggle.
Phillies: Mickey Moniak
It would be somewhat alarmist to call Mickey Moniak a bust, even if some impatient Philadelphians might see him in that light. The top overall pick in the 2016 Draft, Moniak batted just .258 with 11 home runs over his first three professional seasons. But Moniak (No. 9 on the Phils' list) jumped to Double-A for the first time this April and responded with four extra-base hits in his first five games, including a homer. He's a potential five-tool player who, with a big season, could recalibrate the fan base's long-term expectations for him -- this time, for the better.