Alvarez's rehab slowed by shoulder soreness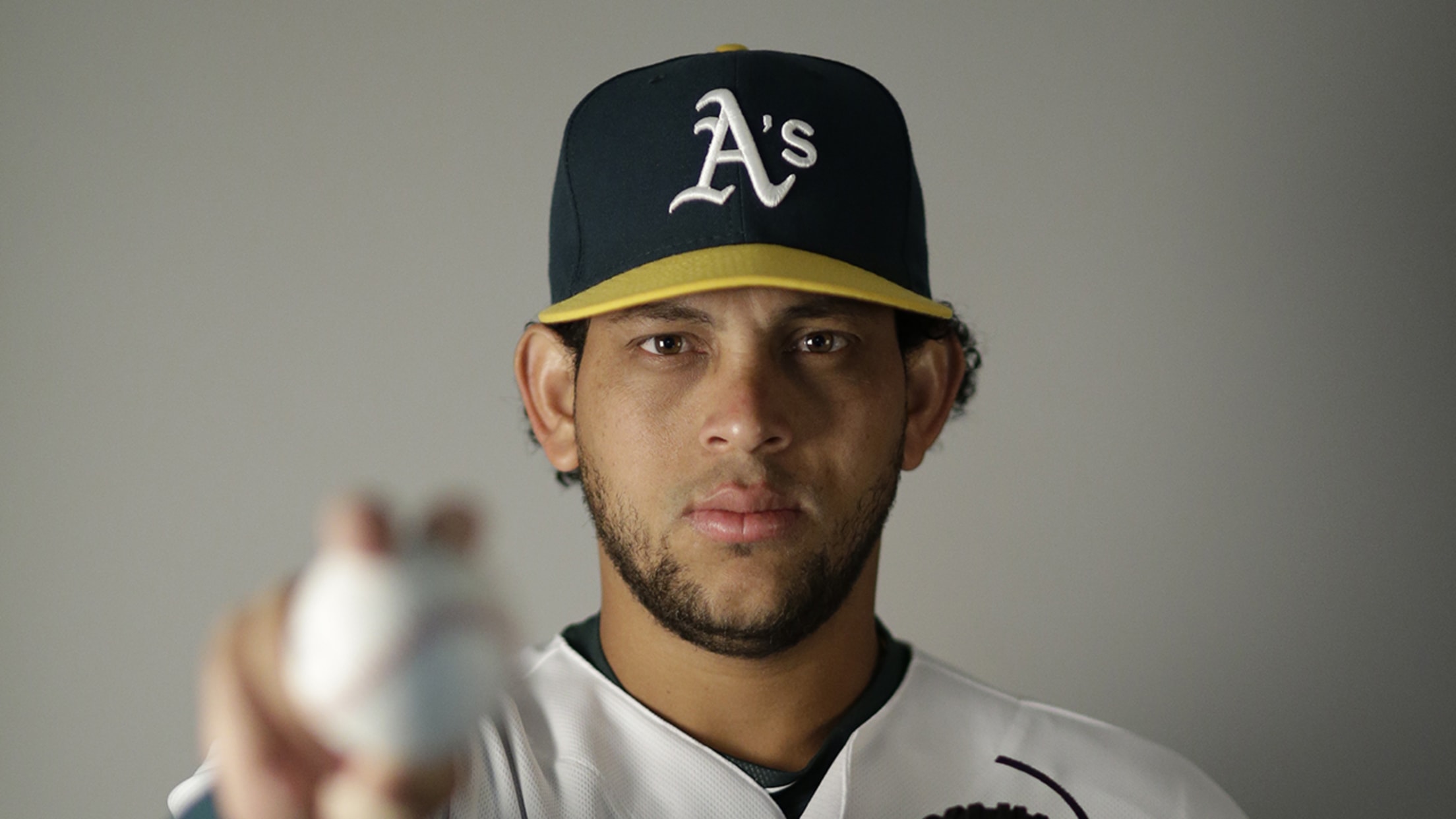 Henderson Alvarez's debut with the A's has been pushed back after the veteran pitcher was pulled from his latest Minor League rehab start with soreness in his right shoulder. (AP) (Chris Carlson/AP)
OAKLAND -- Henderson Alvarez's debut with the A's has been pushed back after he was pulled from his latest Minor League rehab start with soreness in his right shoulder.One day after Alvarez threw 75 pitches over five innings for Triple-A Nashville, A's manager Bob Melvin said that the 26-year-old was
OAKLAND -- Henderson Alvarez's debut with the A's has been pushed back after he was pulled from his latest Minor League rehab start with soreness in his right shoulder.
One day after Alvarez threw 75 pitches over five innings for Triple-A Nashville, A's manager Bob Melvin said that the 26-year-old was scheduled to be examined by team doctors to determine what, if anything, is wrong.
"He feels a little better than he did yesterday so we'll probably know more after the doctors take a look at him, whether or not to get an MRI or something like that," Melvin said Monday prior to Oakland's game against Rangers. "This is kind of his first little setback."
Alvarez had eight strikeouts in what was supposed to be his final tune-up before joining the A's later this week to pitch in a four-game series against the Yankees.
Alvarez, an All-Star with the Marlins in 2014, missed much of last year following arthroscopic surgery to repair a tear in his pitching shoulder.
The A's signed Alvarez to a one-year, $4.25 million contract in the offseason with the hopes that he could help anchor their starting rotation with ace Sonny Gray. While Gray has struggled to find his form early this season, A's coaches were encouraged by the progress of Alvarez and were hoping for an imminent return.
In six rehab appearances with Class A Advanced Stockton and Triple-A Nashville, Alvarez has allowed eight earned runs over 22 2/3 innings with a 3.18 ERA.
"His shoulder was bothering him just a little bit, a little bit sore, so we got him out of there," Melvin said.
Melvin indicated Alvarez will likely make at least one more rehab start no matter what the results are from his meeting with team doctors.
"We were looking forward to his return," Melvin said. "There's a chance it's going to be a little bit longer than we were hoping. Everything had gone so well. Typically you will get a bump in the road from time to time and that's what the case is with him."
Michael Wagaman is a contributor for MLB.com based in Oakland.