Fuld to miss at least 3 weeks, miss opener
Outfielder sustains moderate shoulder sprain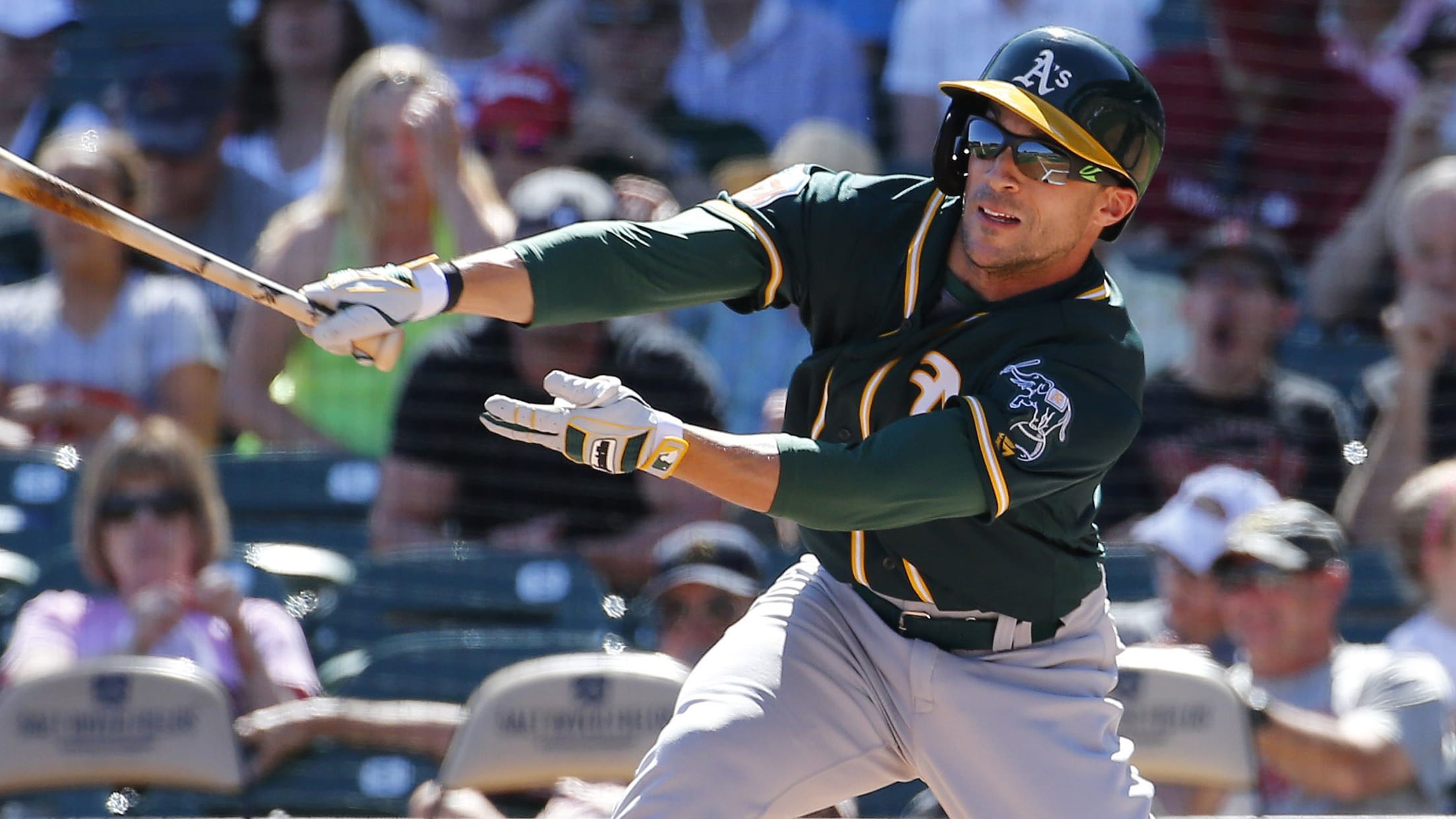 "He does all the little things right and is very valuable to a team," A's manager Bob Melvin said of Sam Fuld. (AP) (Matt York/AP)
MESA, Ariz. -- A's outfielder Sam Fuld has played remarkably well this spring while battling for a roster spot, making Sunday's news of a shoulder sprain especially untimely.Fuld, who hurt his left shoulder while throwing home during Saturday's game against the Reds, is expected to be out of action for
MESA, Ariz. -- A's outfielder Sam Fuld has played remarkably well this spring while battling for a roster spot, making Sunday's news of a shoulder sprain especially untimely.
Fuld, who hurt his left shoulder while throwing home during Saturday's game against the Reds, is expected to be out of action for at least three weeks after an MRI revealed a moderate sprain, which will keep him off the Opening Day roster.
Spring Training information
Fuld was hitting .417 with one home run and six RBIs in 10 games, all the while showing off his usual stellar defense in hopes of standing out among a glut of outfielders.
"That's part of the frustration here, I've been feeling good about some of the things I've been doing offensively, so you hate to kill that momentum," Fuld said. "It's never a good time to be hurt, but given that I'd been playing well makes it particularly hard."
Doolittle on track for Opening Day
"That's why you try to accumulate as much depth as you can," A's manager Bob Melvin said. "It helps to have a lot of guys to combat the injury bug when you get it."
Though Fuld's career average sits at .227, after he struggled to a .197 average last season, his ability to play all three outfield positions with above-average defense increases his value.
"You know you're going to get your defense from him at any of the three positions," Melvin said. "He does all the little things right and is very valuable to a team."