Doolittle happy with scoreless spring debut
Left-hander induced three fly-ball outs against Rockies on Tuesday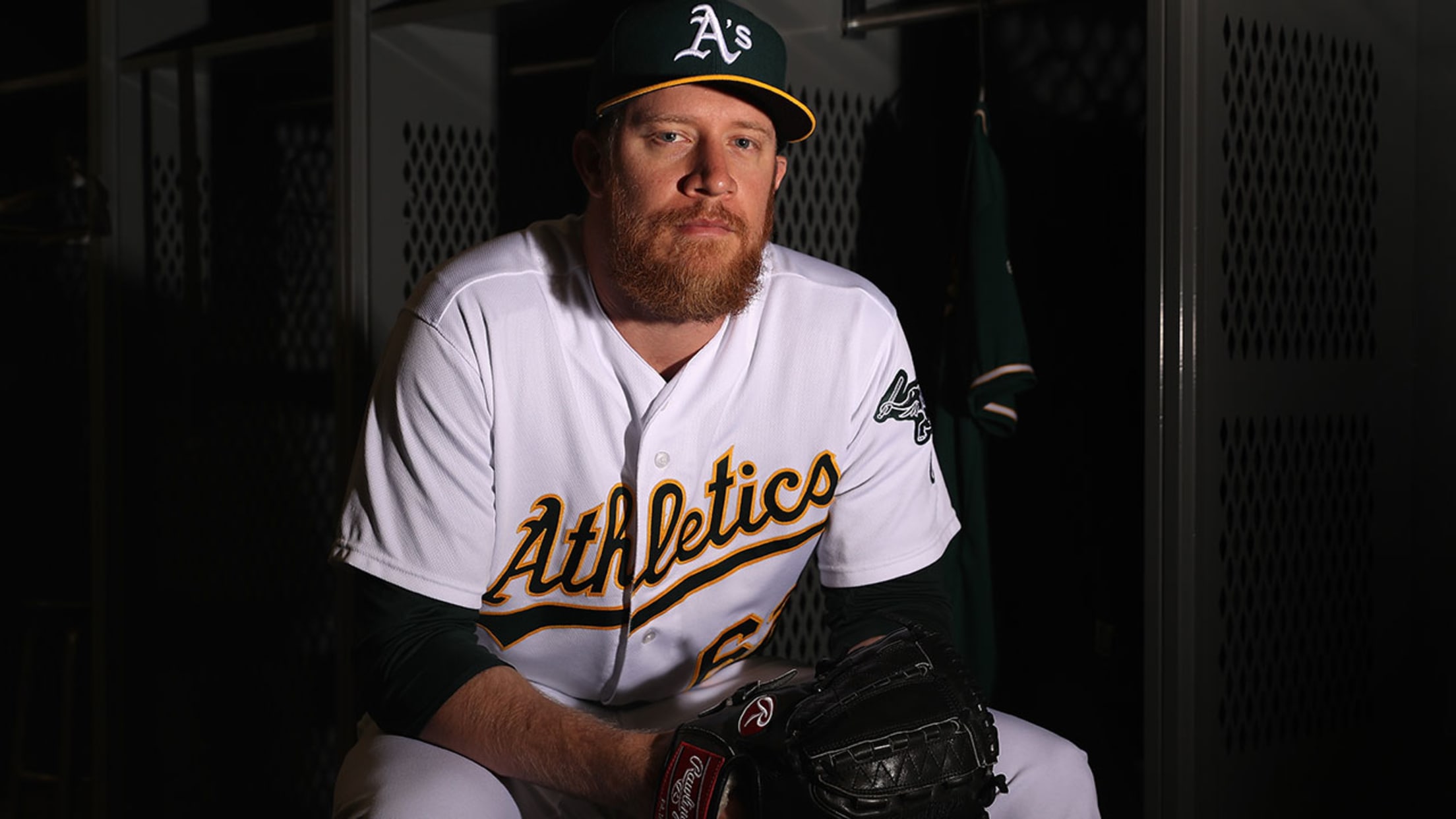 A's left-hander Sean Doolittle had a 3.23 ERA over 44 appearances in 2016. (Getty)
MESA, Ariz. -- Sean Doolittle made his Cactus League debut on Tuesday, tossing a perfect sixth inning in the A's 4-3 loss to the Rockies at Hohokam Stadium.Doolittle, slowed by injuries -- including the arm and shoulder -- the past two seasons and brought along slowly this spring, induced three
MESA, Ariz. -- Sean Doolittle made his Cactus League debut on Tuesday, tossing a perfect sixth inning in the A's 4-3 loss to the Rockies at Hohokam Stadium.
Doolittle, slowed by injuries -- including the arm and shoulder -- the past two seasons and brought along slowly this spring, induced three fly-ball outs. He is expected to be ready for Opening Day.
"It felt really good to finally get in a game and finally be out there with the guys," Doolittle said. "Take the training wheels completely off. I don't anticipate any restrictions form here on out."
• A's Spring Training: Schedule | Information | Tickets
With 15 days until the A's break camp and head home for the Bay Bridge series against the Giants, Doolittle said he needs just five or six more outings to be ready for the regular season. In 2016, the left-hander had a 3.23 ERA in 44 appearances.
"My delivery is relatively low-maintenance, and I do enough work on the backfields and bullpen mounds that mechanically, I'll be ready," said Doolittle, who was an All-Star in 2014.
Doolittle was particularly pleased with his fastball command -- he threw just one off-speed pitch -- against the Rockies. That stood out to A's manager Bob Melvin, as well.
"Sometimes they struggle a little bit with command early on," Melvin said. "But it was good."
Doolittle isn't sure when he'll pitch again, but incorporating more changeups and sliders will be his next step in preparing for the regular season.
"That's something we'll continue to work on as I get more outings under my belt; when to throw it, getting more comfortable with it," he said. "Today was more about getting out there, getting my feet underneath me, repeating my delivery."
Worth noting
• Right-hander Chris Bassitt, recovering from Tommy John surgery last May, threw a bullpen session on Tuesday morning that left an impression on Melvin.
"He looked really good," Melvin said of the 30-pitch session that featured fastballs and changeups. "We really felt like he was on his way toward being a consistent starter and really, for me, is at the very least a middle-of-the-rotation guy with the upside of being higher than that."
The team does not have a timetable for Bassitt's possible return this season.
• Jharel Cotton, Oakland's No. 6 prospect according to MLBPipeline.com, will pitch in a Triple-A game on Wednesday against the Cubs, while most of the rest of the A's enjoy their second and final off-day of the 2017 Cactus League season.
• First baseman Yonder Alonso left the game in the first inning, but it was by design. Melvin wanted to get the first baseman one plate appearance. Alonso walked in the second inning and is hitting .421 with a .577 on-base percentage this spring.
Chris Gabel is a contributor to MLB.com.