Braves to use Garcia to break up lefties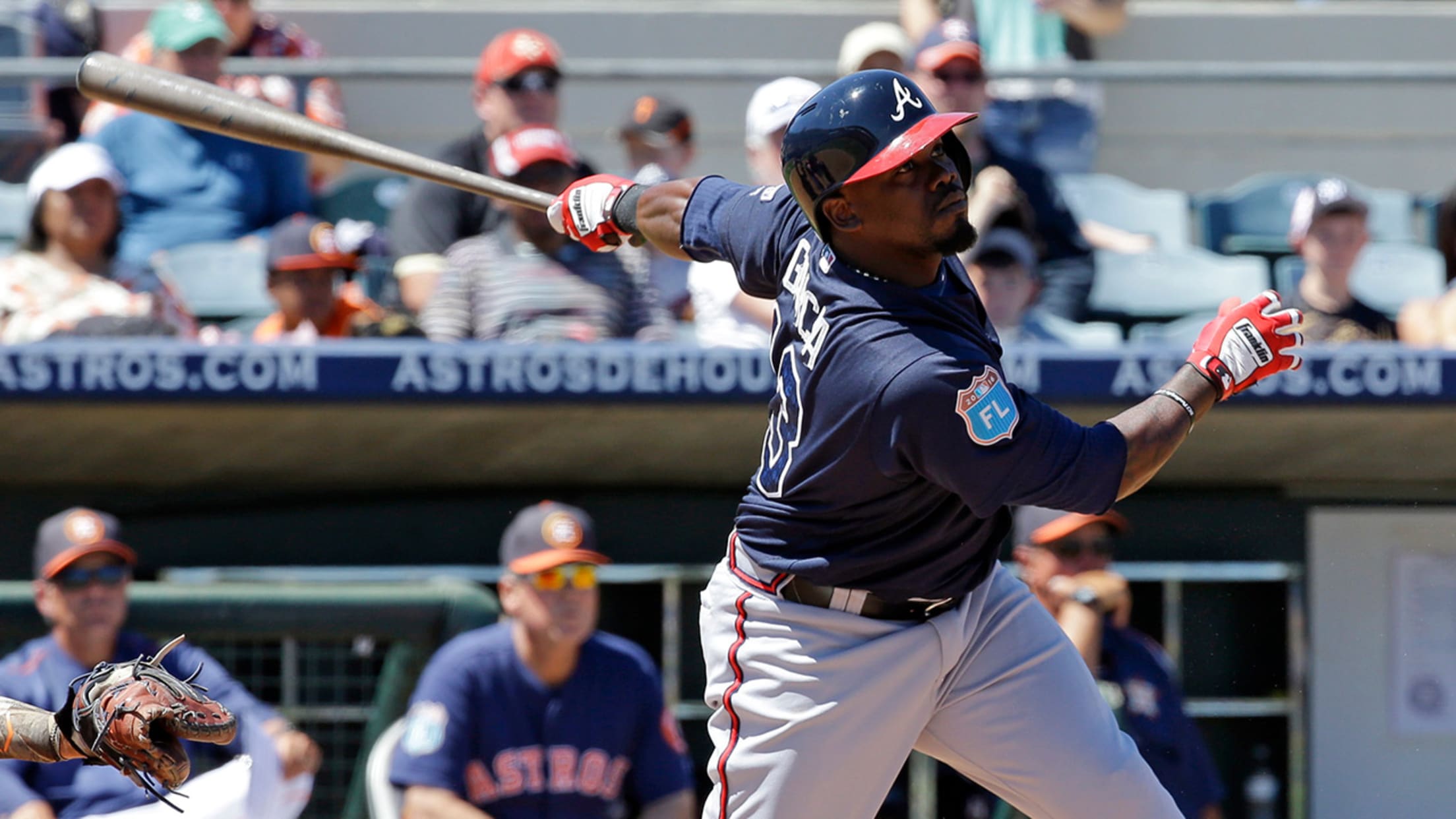 Adonis Garcia may give the Braves what they need in the middle of the lineup. (AP)
LAKE BUENA VISTA, Fla. -- Fredi Gonzalez tinkered with his batting order Thursday in hopes of breaking up the logjam of left-handed hitters atop the Braves' lineup.The Atlanta manager had been hitting lefties Freddie Freeman and Nick Markakis third and fourth in the lineup, respectively. Although those two are Atlanta's
LAKE BUENA VISTA, Fla. -- Fredi Gonzalez tinkered with his batting order Thursday in hopes of breaking up the logjam of left-handed hitters atop the Braves' lineup.
The Atlanta manager had been hitting lefties Freddie Freeman and Nick Markakis third and fourth in the lineup, respectively. Although those two are Atlanta's best run producers, leadoff man Ender Inciarte also is a lefty, and two-hole hitter Erick Aybar is a switch-hitter.
It's easy to see how that foursome could be silenced in the later innings by a lockdown left-handed specialist.
• Spring:Tickets | Schedule | More
Enter third baseman Adonis Garcia, whom Gonzalez slotted in the cleanup spot between Freeman and Markakis for Thursday night's game against the Phillies at ESPN's Wide World of Sports complex.
Garcia, who turns 30 in April, isn't necessarily a prototypical cleanup hitter. But he hit 10 home runs and 12 doubles in 191 at-bats last season, and Gonzalez and the Braves are "hoping 10 home runs in 200 at-bats can turn into 18-20 in 400-plus at-bats."
"I think Garcia is a guy who is capable to scare the opponent a bit," Gonzalez said.
Garcia is having a solid spring, entering Thursday hitting .263/.256/.474 with one home run in 15 games. Gonzalez said he's been especially aware of Garcia's workload this spring, knowing he played a full season in 2015 and spent two months in winter ball.
"I [don't] want this to fizzle out come June," Gonzalez said. "It's a fine line, really, trying to keep him locked in and trying to keep him fresh for the long run."