Orioles send Marte, Beliveau to Minors camp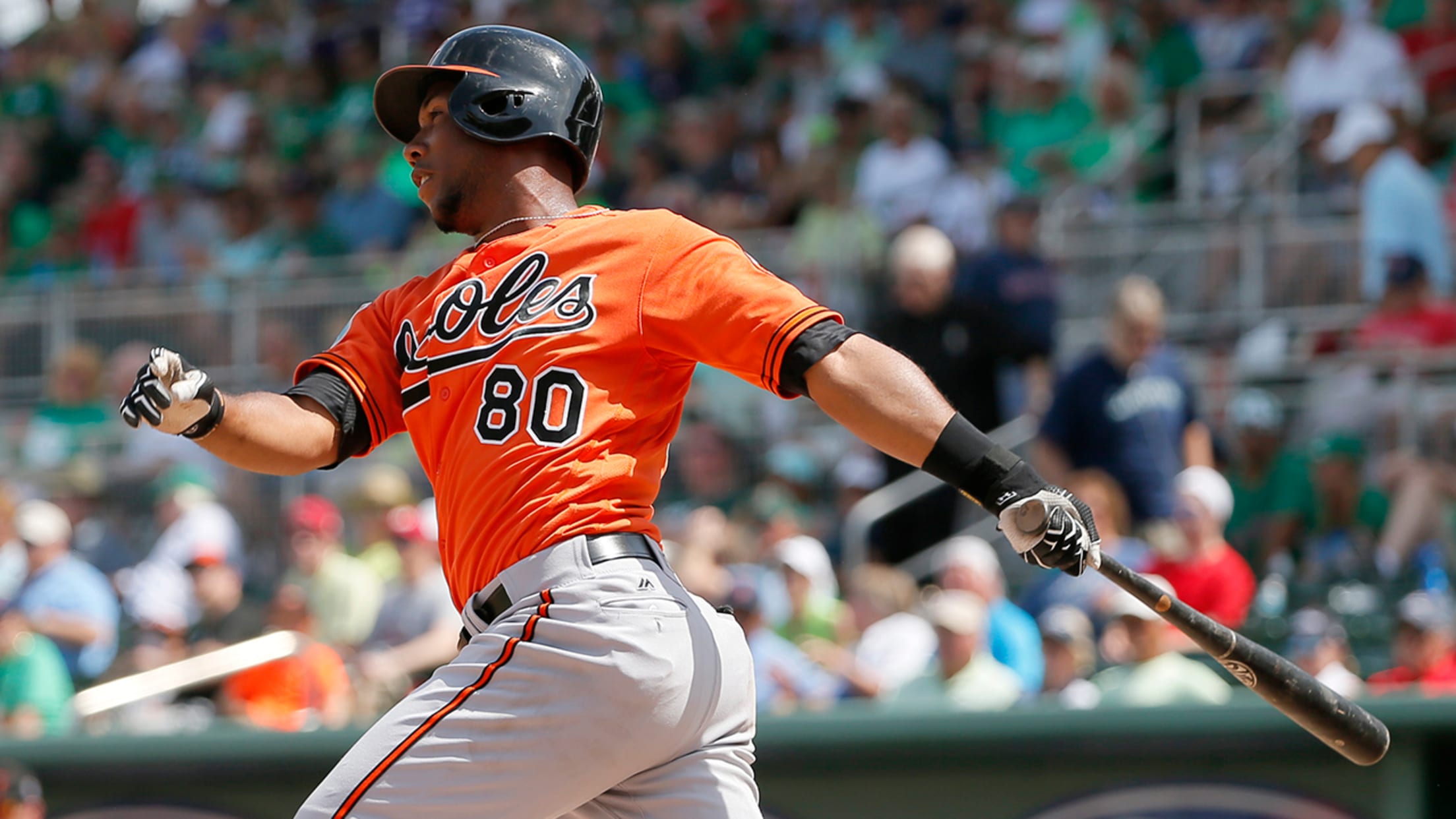 Alfredo Marte batted .280 this spring, notching four RBIs. He was sent to Minors camp Sunday. (AP)
SARASOTA, Fla. -- The Orioles trimmed down their roster again following Sunday afternoon's 8-8 tie against the Rays, reassigning outfielder Alfredo Marte and left-hander Jeff Beliveau to Minor League camp.Marte went 7-for-25 (.280) with a double, a home run and four RBIs this spring. The 26-year-old, who has spent parts
SARASOTA, Fla. -- The Orioles trimmed down their roster again following Sunday afternoon's 8-8 tie against the Rays, reassigning outfielder Alfredo Marte and left-hander Jeff Beliveau to Minor League camp.
Marte went 7-for-25 (.280) with a double, a home run and four RBIs this spring. The 26-year-old, who has spent parts of three Major League seasons with the D-backs and Angels, signed a Minor League contract in December.
• Orioles Spring Training info
"Good swing. You can see he's a professional hitter," Orioles manager Buck Showalter said. "A little better defensively than I was led to believe. That's why you make up your mind. Very engaged, professional. Really a nice presentation. Good attitude. I was impressed with him."
Beliveau already was scheduled to pitch in a Minor League game on Monday, his first competitive outing since undergoing surgery to repair a torn labrum while with the Rays last April. He was an effective pitcher for Tampa Bay in 2014, posting a 2.63 ERA and 10.5 strikeouts per nine innings over 30 appearances.
"I think he can help us if he's healthy," Showalter said. "Hopefully by the first of May, maybe earlier, he should, if everything goes well and he doesn't have any setbacks."
With those moves, the Orioles now have 43 players remaining in Major League camp, including eight non-roster invitees.