Angels eye Marte in left field to boost offense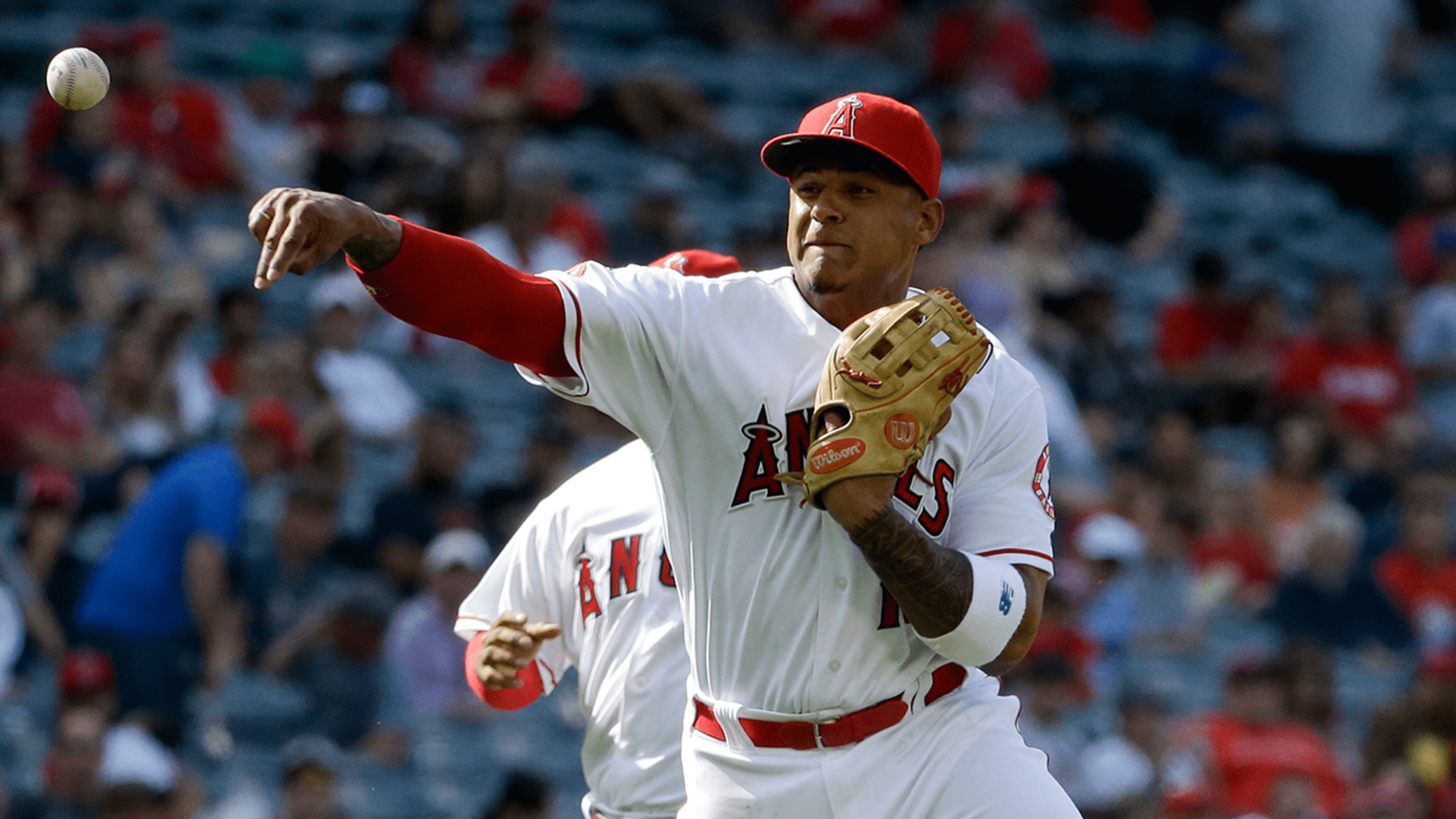 Jefry Marte entered Monday night's game in the top of the ninth inning as a defensive replacement in left field. (AP)
ANAHEIM -- Bench coach Dino Ebel stood in the batter's box with a fungo bat, third-base coach Ron Roenicke paced Angel Stadium's outfield grass, and for 30 minutes early Monday afternoon, power-hitting corner infielder Jefry Marte patrolled left field, working out at a position from which the Angels are desperately
ANAHEIM -- Bench coach Dino Ebel stood in the batter's box with a fungo bat, third-base coach Ron Roenicke paced Angel Stadium's outfield grass, and for 30 minutes early Monday afternoon, power-hitting corner infielder Jefry Marte patrolled left field, working out at a position from which the Angels are desperately trying to squeeze more production.
Marte, with a 1.105 OPS through his first 36 plate appearances, has worked out at the position for the last week or so and the Angels believe he is adequate enough to begin starting games there. He entered Monday night's 9-4 loss to the Twins in the top of the ninth inning as a defensive replacement in left field for Todd Cunningham and caught Max Kepler's fly ball for the third out of the inning.
Marte starting in left field is a scenario that may only make sense on games started by Jhoulys Chacin, the only Angels starter who doesn't induce a lot of fly balls. But the Angels believe they can absorb subpar defense in left field by shading Mike Trout and Kole Calhoun, both superior defensive players, in that direction.
More importantly, it would allow the Angels to fit Marte, C.J. Cron and Albert Pujols in the same lineup.
Ebel, who spends a lot of time coaching Angels outfielders, won't know for sure how good Marte is out there until he sees more game action.
"But I've worked out other outfielders, just even through the Minor Leagues when you get a guy who can hit and doesn't have a position, and he's way ahead," Ebel said. "To me, he's ahead to the point where we can put him out there and he's going to be OK."
Entering Monday, Angels left fielders had produced a Major League-worst .550 OPS this season, on track to be the worst in history. Last year's collective OPS, .592, was tied for the fourth-lowest ever.
Cron, batting .231 over his last 19 games, has lost playing time to Marte in recent days, starting only three of the Angels' last seven games.
"C.J. is certainly somebody we haven't forgotten about," said Angels manager Mike Scioscia, who started Mike Trout at designated hitter on Monday. "If a player is playing four or five days in the Major Leagues a week, that should be enough for him to stay sharp and still contribute. That's what we hope we will see. C.J. has been swinging the bat a little bit better, so we certainly have not put him on the shelf, or in cold storage."