DeSclafani faces live batters, set to start rehab
Right-hander's rehab stint about to begin after setback on April 29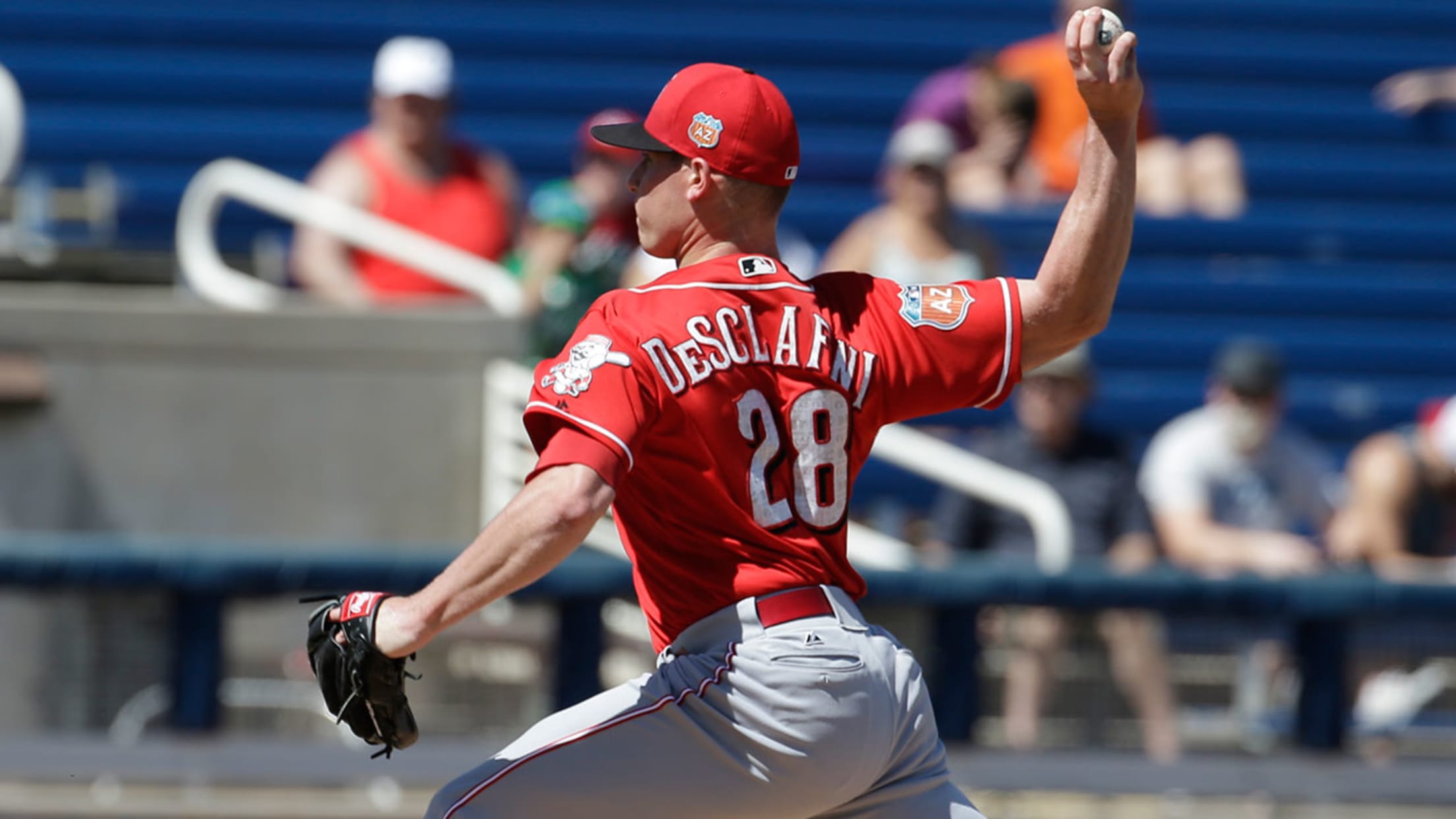 After suffering a setback on April 29, Anthony DeSclafani is confident his return to the Reds rotation is right around the corner. (AP)
CINCINNATI -- Having passed all the tests and checked off all the boxes needed, Reds pitcher Anthony DeSclafani feels ready for the sequel to his Minor League rehab assignment.DeSclafani, sidelined all season so far because of a strained left oblique, threw the equivalent of three innings with 45 pitches on
CINCINNATI -- Having passed all the tests and checked off all the boxes needed, Reds pitcher Anthony DeSclafani feels ready for the sequel to his Minor League rehab assignment.
DeSclafani, sidelined all season so far because of a strained left oblique, threw the equivalent of three innings with 45 pitches on a rainy Friday afternoon to Reds hitters Ivan De Jesus Jr., Jordan Pacheco and Ramon Cabrera.
"I feel like I say that every time," DeSclafani said. "I feel that everything went well. I think this should be the last time, knock on wood. Hopefully I will get back here soon."
Out since late March, DeSclafani has not worked in a rehab start since he suffered a setback on April 29 while pitching for Class A Dayton. Going into that day, it was expected to be his second and final outing before being activated.
Where DeSclafani will pitch in the Minors this time has yet to be determined.
"We're currently mapping that out," Reds manager Bryan Price said. "We're anticipating that he comes out of this just fine. That would be the first outing of probably three or so to get him stretched out to prepare to join us."
What's difference this time for DeSclafani? He has confidence that he won't have another setback.
"I feel like I'm not really thinking about it as much when I'm throwing, doing bullpens or live BP right here, I'm not focused on the oblique," DeSclafani said. "I'm focused on just mechanics and feeling good mechanically now and making sure all of my pitches are working. That's a positive step.
"I think this is it. I'm not going to worry about the past, or the other times. I just feel like it's not a factor anymore. I can keep progressing now."
Worth noting
• Pitcher Michael Lorenzen (right elbow and mononucleosis) was scheduled to throw a 40-pitch bullpen on Friday in Goodyear, Ariz. Lorenzen has already had two previous sessions working from the mound.
• Pitcher Raisel Iglesias (right shoulder) long-tossed from 90 feet on Thursday without issue and played catch again on Friday.
• The long-toss throwing for pitcher Homer Bailey (Tommy John surgery rehab) reached 140 feet on Thursday, without complications.