Nats parlay aggressive baserunning into 2 runs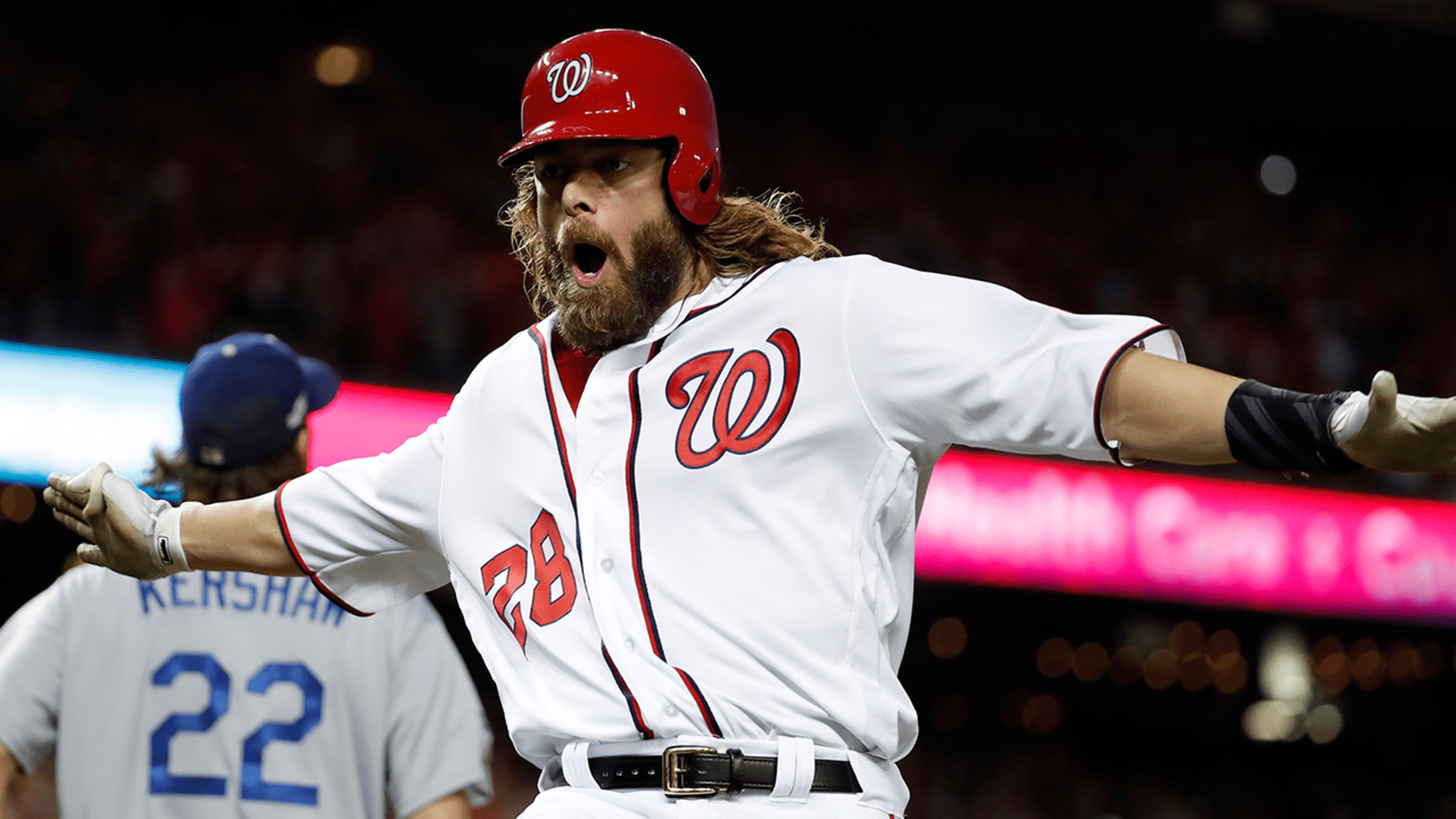 After a double steal, Jayson Werth and Bryce Harper came around to score on Anthony Rendon's single vs. Clayton Kershaw. (AP)
WASHINGTON -- With three-time Cy Young Award winner Clayton Kershaw appearing human early in Game 1 of the National League Division Series on Friday, the Nationals did all they could to press the issue.After Bryce Harper doubled off Kershaw in the third inning, Harper and Jayson Werth executed a successful
WASHINGTON -- With three-time Cy Young Award winner Clayton Kershaw appearing human early in Game 1 of the National League Division Series on Friday, the Nationals did all they could to press the issue.
After Bryce Harper doubled off Kershaw in the third inning, Harper and Jayson Werth executed a successful double steal to put two runners in scoring position with two outs. That allowed Anthony Rendon's single to score both players easily, cutting a four-run Dodgers lead to 4-2.
:: NLDS: Dodgers vs. Nationals coverage ::
Only two players even attempted stolen bases during the regular season off Kershaw, whose strong left-handed pickoff move typically discourages baserunners from straying. But not Harper and Werth, who stole 21 and five bags during the regular season, respectively.
The Nats tried to rally against Kershaw one inning earlier, but Max Scherzer popped up on a 3-2 pitch out of the strike zone to strand the bases loaded. Kershaw entered the game 8-0 with a 0.88 ERA against the Nationals since the start of the 2012 season.
Washington further chipped away at the deficit in the fifth, with Trea Turner's sacrifice fly making it a 4-3 game.