Arizona stays alive, knocks out UC Santa Barbara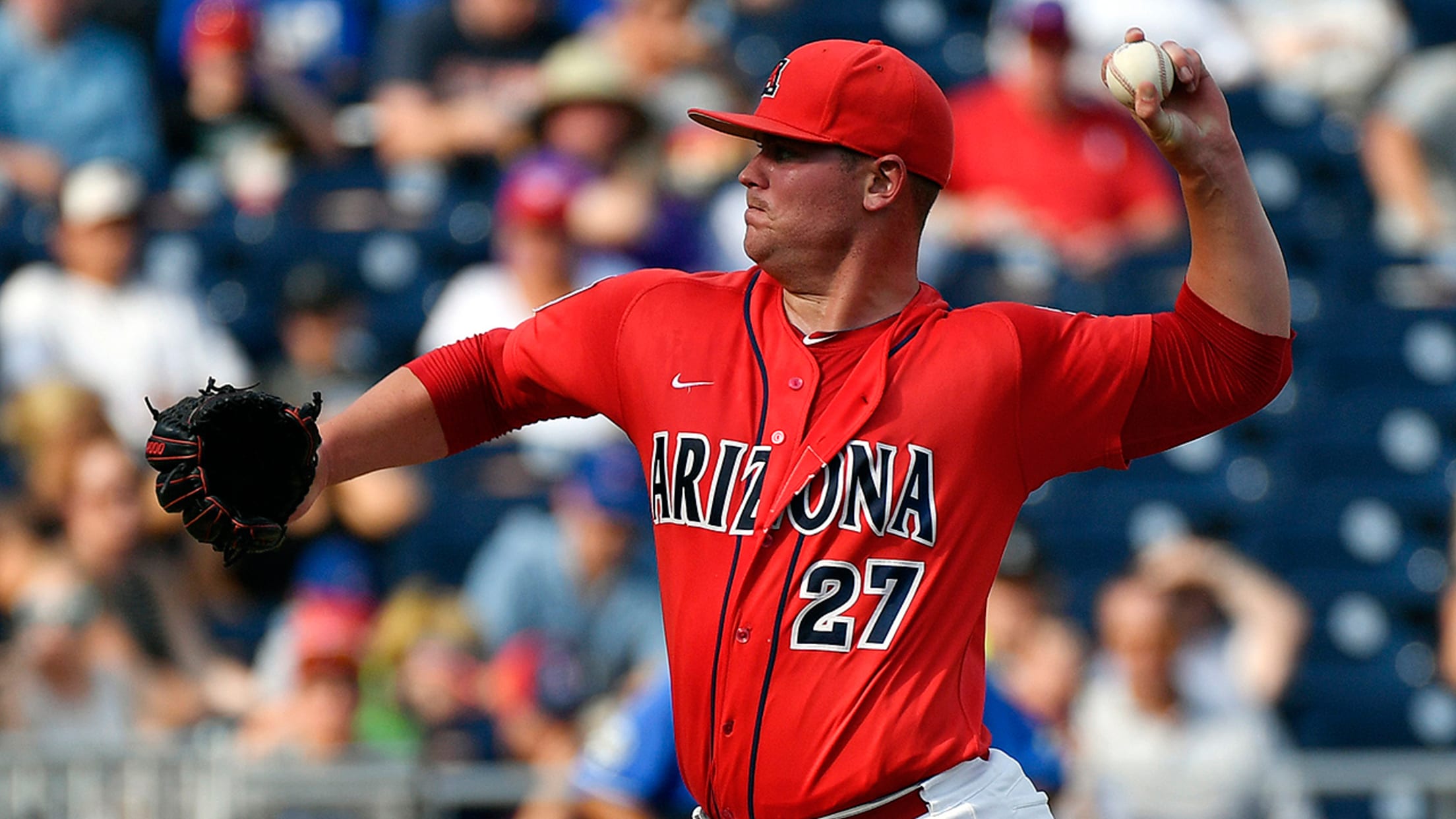 Arizona starter JC Cloney delivers during the first inning of Wednesday's game. (AP)
Arizona left-hander JC Cloney tossed seven shutout innings to lead the Wildcats to a 3-0 win over UC Santa Barbara on Wednesday night in the College World Series at TD Ameritrade Park in Omaha, Neb.The win keeps the Wildcats alive in the double-elimination tournament and advances them to Friday afternoon's
Arizona left-hander JC Cloney tossed seven shutout innings to lead the Wildcats to a 3-0 win over UC Santa Barbara on Wednesday night in the College World Series at TD Ameritrade Park in Omaha, Neb.
The win keeps the Wildcats alive in the double-elimination tournament and advances them to Friday afternoon's matchup against Oklahoma State at 3 p.m. ET. Arizona will have to defeat the undefeated Cowboys twice to advance to the finals.
UC Santa Barbara ends its season with a 43-20-1 record.
Cloney held the Gauchos to five hits, struck out two and walked two, exiting in the top of the eighth.
Santa Barbara struggled to string together a rally all night. The Gauchos put two on with one out in the third before grounding into an inning-ending double play, then had their first two batters reach in the top of the ninth before sophomore lefty Cameron Ming struck out the game's final three batters.
All of Arizona's runs came in the third inning, when Cody Ramer led off with a single and Bobby Dalbec -- the Red Sox's fourth-round Draft pick -- drew a walk. Ramer scored on a sacrifice fly before Jared Oliva launched a two-run home run to left field.
Those runs were charged to Gauchos left-hander Justin Kelly (33rd round, Angels), who lasted just three innings. Righty Trevor Bettencourt (25th round, Phillies) fired five innings of one-hit ball in relief, fanning seven.
Left fielder Kyle Lewis led the Wildcats with two hits.
What's next
Thursday: Texas Tech faces Coastal Carolina in an elimination game at 8 p.m. ET on Thursday, with the winner advancing to play TCU on Friday at 8 p.m ET.