A's confident in alma maters before NCAA tourney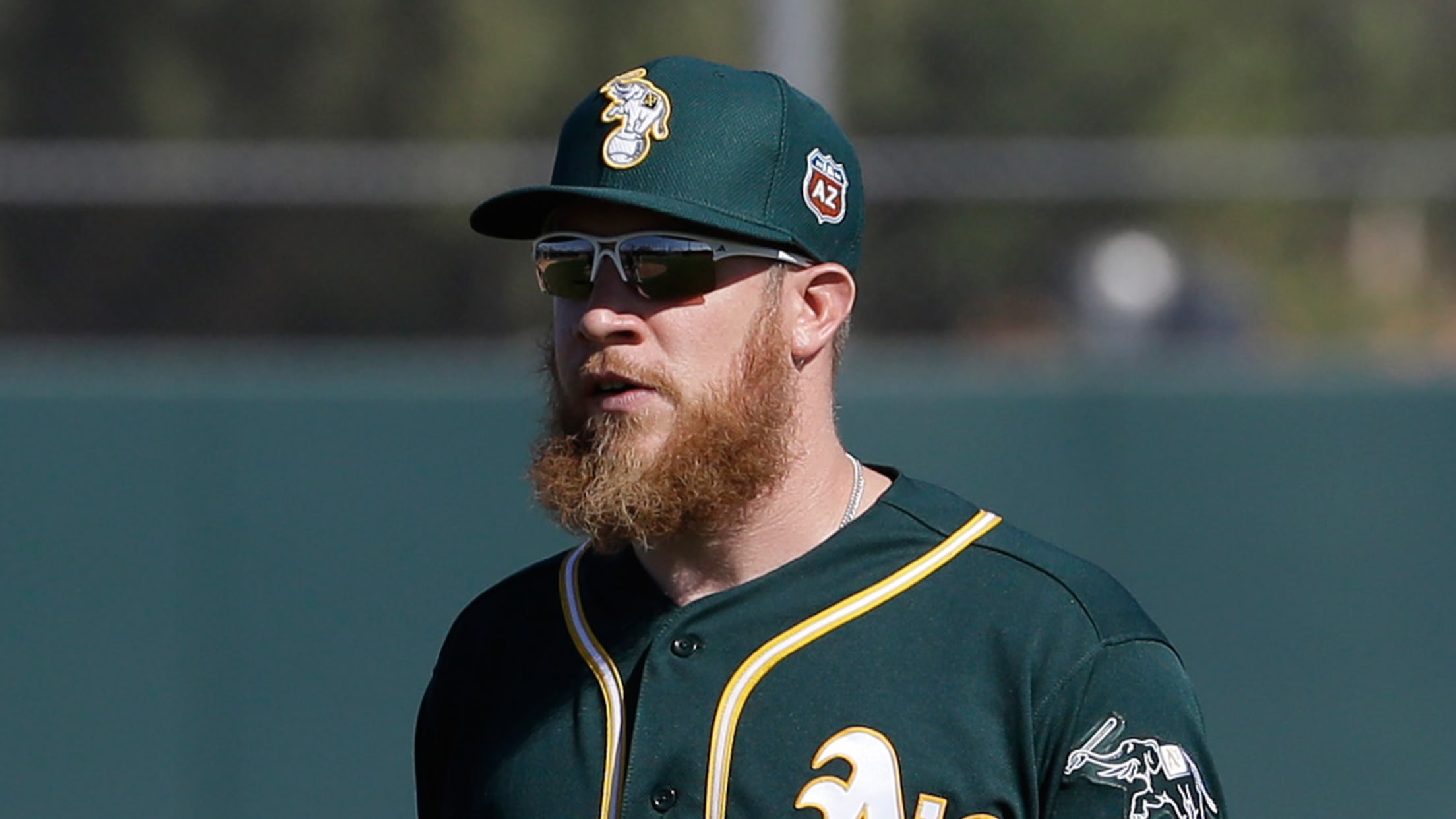 Virginia product Sean Doolittle is supporting the Cavaliers in the NCAA Tournament. (Chris Carlson/AP) (Chris Carlson/AP)
MESA, Ariz. -- The Oakland A's were talking baseball Sunday morning, but they also couldn't help but talk about basketball. Hours before the final selections for the upcoming NCAA Tournament, players with vested interests in the Big Dance were chatting about their teams' chances.Fittingly, the adjacent-to-Oakland Golden Bears of the
MESA, Ariz. -- The Oakland A's were talking baseball Sunday morning, but they also couldn't help but talk about basketball. Hours before the final selections for the upcoming NCAA Tournament, players with vested interests in the Big Dance were chatting about their teams' chances.
Fittingly, the adjacent-to-Oakland Golden Bears of the University of California-Berkeley were a hot topic, with manager Bob Melvin, shortstop Marcus Semien and outfielder Mark Canha all playing for Cal.
"They'll be in there somewhere," Melvin said of the Cal team that finished 23-10 and is ranked No. 24 in the nation by the Associated Press. "It would have been nice to win at least one more game to get a higher seed, but wherever they are, they're going to be a dangerous team, for sure."
Semien pointed to their height and athleticism, plus the fact that they went 12-6 in a tough Pac-12 conference and didn't lose a game at home all season.
"They can beat anybody," Semien said. "It's just those close games that they have to win. It's just like us. It's just like the A's. You've got to win the close games."
Catcher Josh Phegley went to the University of Indiana, a legendary basketball program that has been ranked in the Top 20 all year under head coach Tom Crean. He likes the chances of his alma mater as well.
"They had a rough first-round loss [in the Big Ten], but it was a close game," Phegley said. "Hopefully that's not a big hiccup for them going into the tournament. The Big Ten is tough, so that definitely gets them ready to play some of the other opponents.
"Hopefully they can make a run. I think they can beat anybody. I like watching Coach Crean. We've talked a few times when I was in school, so I'm always pulling for him. He's a good guy."
Reliever and University of Virginia product Sean Doolittle has similar admiration for Cavaliers coach Tony Bennett, who has taken Virginia back to prominence, with deep NCAA runs the last two years.
"I think they look really good," Doolittle said. "I like where they're at, especially defensively. ... I think they should be heading in with a lot of confidence. Hopefully they're in a different bracket than Michigan State, because Michigan State's bounced them from the last two.
"It's awesome. There is a rich basketball tradition there. You just have to go back a little ways. They built that new arena, and then Tony came in shortly after that. He's developed an identity for the team. You know when you play Virginia now they're going to play lockdown defense. They're going to slow the game down. It might not be up-tempo with guys throwing alley-oops and hitting 35-foot jump shots, but that's their identity. He's created that. And it's been fun to watch the teams over the last several years turn some heads and play that tough, hard-nosed style of basketball."