Lowrie pitches in to assist Harvey relief effort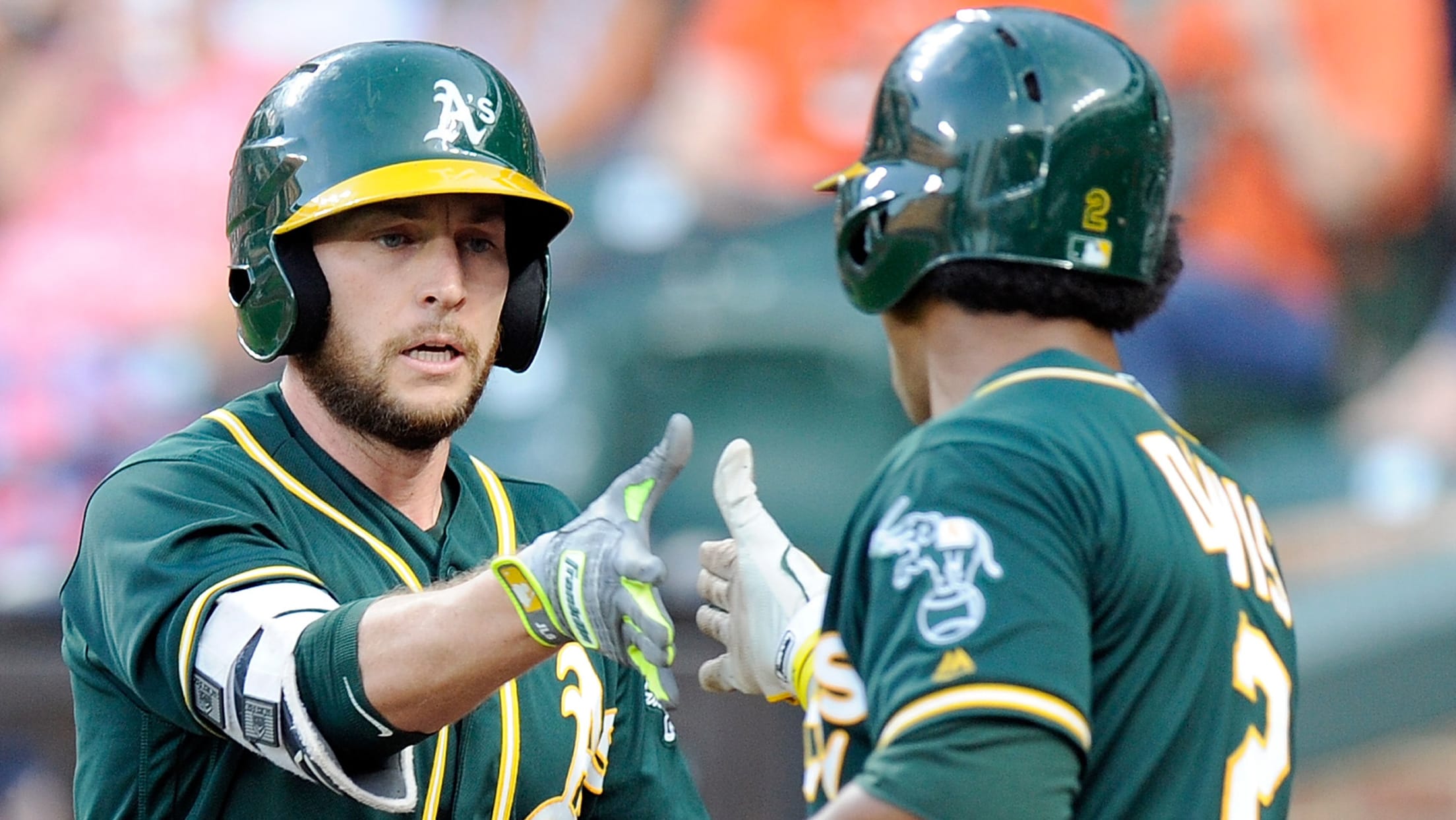 A's shortstop Jed Lowrie and his wife, Milessa, who make their offseason home in Houston, hope others will join them in raising money for relief efforts after Hurricane Harvey impacted the city. (Getty) (Greg Fiume/Getty Images)
ANAHEIM -- Hurricane Harvey has wreaked havoc on the city of Houston, leading one of its residents to step forward and offer assistance.A's shortstop Jed Lowrie and his wife, Milessa, who make their offseason home in Houston with young children Saige and Miles, hope others will join them in raising
ANAHEIM -- Hurricane Harvey has wreaked havoc on the city of Houston, leading one of its residents to step forward and offer assistance.
A's shortstop Jed Lowrie and his wife, Milessa, who make their offseason home in Houston with young children Saige and Miles, hope others will join them in raising money for hurricane relief efforts by donating to youcaring.com/lowrie.
The Lowries have pledged to match $25,000 in funds, mirroring what the veteran infielder does best on the field: doubling.
Help Jed and his family raise money for hurricane relief by donating to https://t.co/XcT0dXQLe7. The Lowrie's will match the $25,000 goal. pic.twitter.com/4e0Aa8j698

— Oakland Athletics 🌳🐘⚾️ (@Athletics) August 30, 2017
Lowrie's family left the Houston area before the onset of the hurricane, while his mother-in-law remained at their home near Rice University. Fortunately, her home was not in a floodplain area.
The A's have also committed to donating $1 from every ticket sold for the upcoming Astros series at the Coliseum, Sept. 8-10, to relief efforts. In addition, 50/50 raffle earnings during the series will benefit the cause.
Phegley to be activated Friday
A's catcher Josh Phegley is set to return from the disabled list Friday in Seattle after missing more than a month with a left oblique strain.
Phegley, who was with the team in Anaheim on Wednesday, spent part of that time rehabbing with Triple-A Nashville, going 9-for-29 (.310) while getting the kind of consistent at-bats that are typically foreign to a platoon player such as himself.
"Usually, during the course of the season, we're in a rush to get somebody back, and you never really feel that comfortable with the at-bats they've gotten," A's manager Bob Melvin said. "I think anytime you can get multiple at-bats, especially for a guy that does some platooning, right away they feel a little bit more comfortable. That's probably as consistent an amount of at-bats as he's gotten in some time."
With rosters expanding Friday, the A's will be able to keep three catchers on their roster for the remainder of the season.