Hahn shakes off rough outing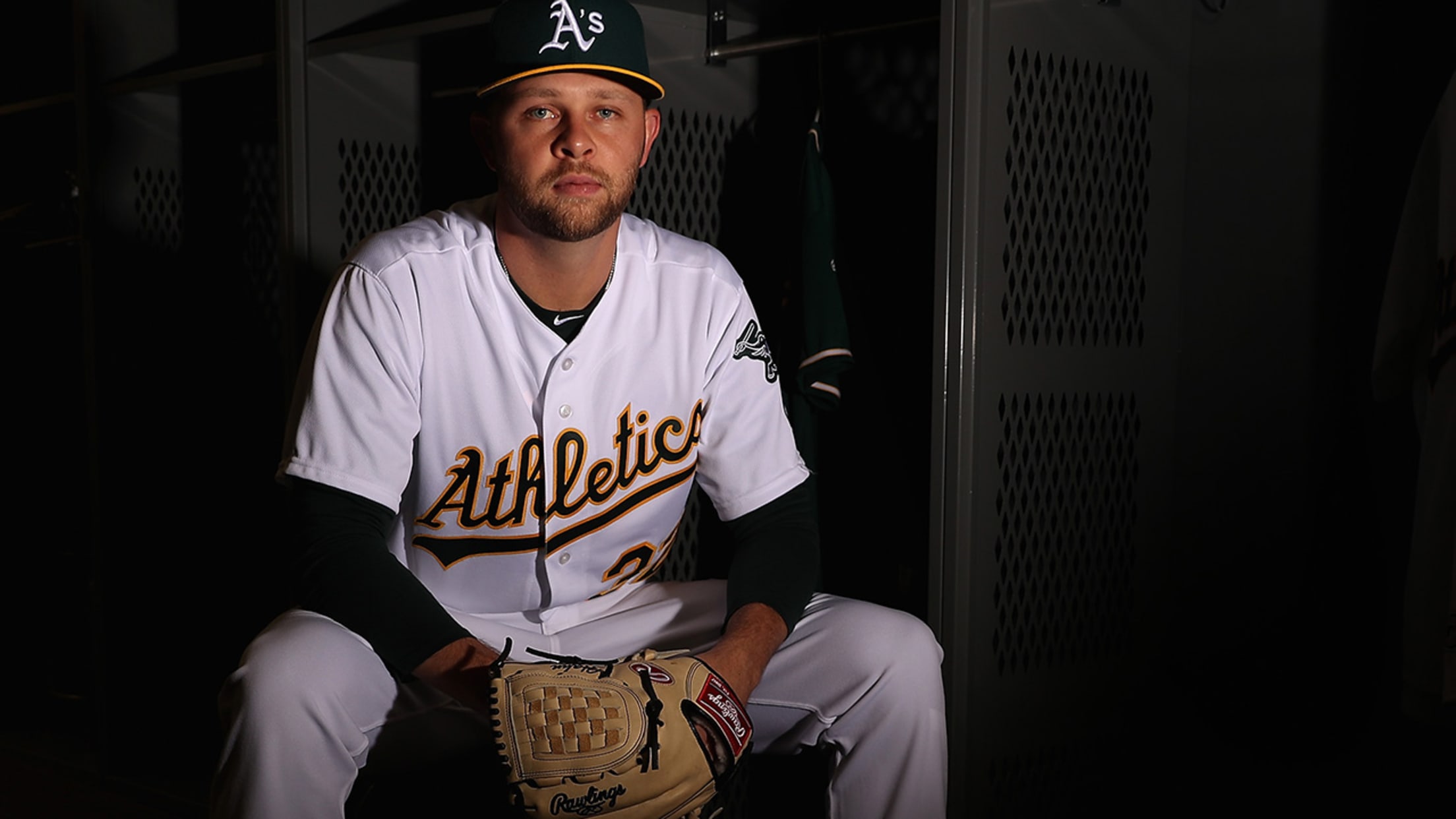 Jesse Hahn had allowed only 3 runs in his previous 11 2/3 innings before giving up 7 runs Sunday. (Getty)
SCOTTSDALE, Ariz. -- Jesse Hahn had his first bad day of the spring Sunday, enduring a seven-run stinker against the host Rockies at Salt River Fields, where he scattered eight hits in 3 1/3 innings.The performance marred an otherwise encouraging Cactus League season for the right-hander, who is considered a
SCOTTSDALE, Ariz. -- Jesse Hahn had his first bad day of the spring Sunday, enduring a seven-run stinker against the host Rockies at Salt River Fields, where he scattered eight hits in 3 1/3 innings.
The performance marred an otherwise encouraging Cactus League season for the right-hander, who is considered a favorite to snag one of two open rotation jobs. Before Sunday, Hahn had allowed three runs in his previous 11 2/3 innings -- all coming in his first start against the Cubs on Feb. 25.
"Look, to an extent, everybody is going to have some struggles in Spring Training," A's manager Bob Melvin said. "That's just the way it is. Here we are with two weeks left. We've got some more games left."
• Spring Training:Info | Tickets | Schedule | Gear
Hahn is no stranger to spring struggles. The right-hander lost grip of his rotation spot last spring because of them. This go around, he's not putting so much mental energy into the potential implications.
"I just know what I did wrong out there, and I need to get the ball down," Hahn said. "Last year, I got caught up in thinking about that stuff, and it didn't turn out well, so I'm going to let that one go, and work on what I needed to work on to have a good one my next outing."
Hahn's velocity remained strong, but he left the ball up one too many times after a perfect first inning, getting knocked around for five runs in the second.
"It kind of got out of hand there," he said. "I think I was just up a little bit today. I didn't execute pitches like I wanted to. I got myself into some counts where predictable fastballs were coming, and I think if I could have executed those down, it would have been a different story, but I didn't. I left them up a little bit."
Jane Lee has covered the A's for MLB.com since 2010. Follow her on Twitter @JaneMLB.