A's prospects toss combined no-hitter for Beloit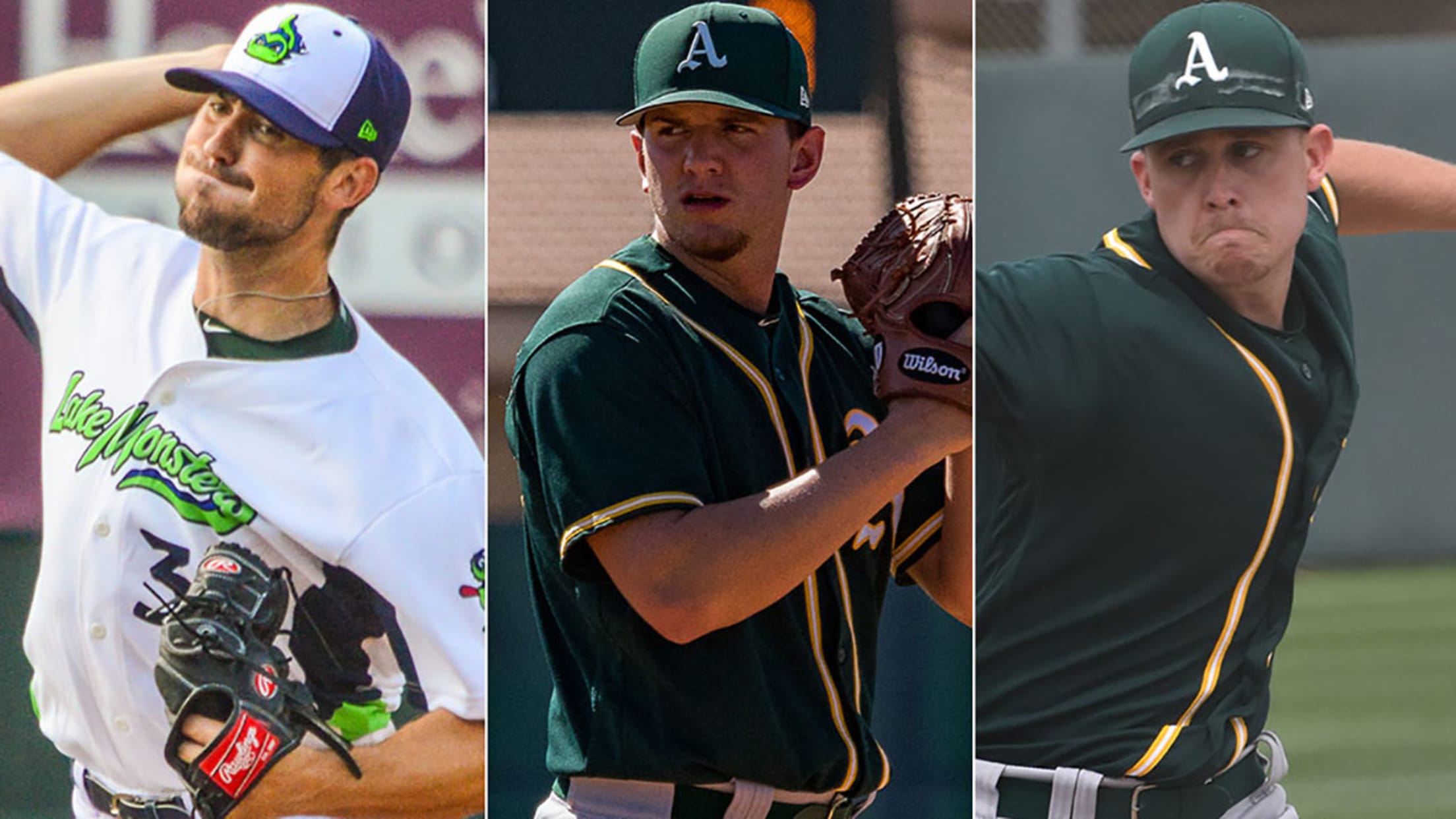 A's prospects Bryce Conley, Ty Damron and Josh Reagan combined to pitch a no-hitter for Class A Beloit in the team's 2-0 win over Burlington on Thursday.It's Beloit's second no-hitter in as many years and the sixth in team history. Zack Erwin and Joseph Camacho pitched a combined no-no against
A's prospects Bryce Conley, Ty Damron and Josh Reagan combined to pitch a no-hitter for Class A Beloit in the team's 2-0 win over Burlington on Thursday.
It's Beloit's second no-hitter in as many years and the sixth in team history. Zack Erwin and Joseph Camacho pitched a combined no-no against Quad Cities on Aug. 23 last season.
• Gameday | A's top performers & box scores
Conley started and earned the win with six no-hit frames, four strikeouts and one walk. The 23-year-old right-hander, who was selected out of Georgia State in the 22nd round of last year's Draft, also pitched four hitless innings in his season debut against Wisconsin on Saturday.
Damron, a 23-year-old southpaw, relieved Conley and struck out two and walked two in two innings. The 2016 15th-round pick of out Texas Tech hasn't allowed a hit through three appearances (5 1/3 innings) in 2018.
• A's Top 30 Prospects list
Reagan, a 15th-round pick out of South Carolina last year, shut the door with a perfect ninth to earn his first save of the season. He struck out two of the three batters he faced, including Angels prospect Torii Hunter Jr. -- son of former Major Leaguer Torii Hunter Sr. -- for the final out.
The A's 2017 first- and third-round Draft picks, Austin Beck and Nick Allen, accounted for the Snappers' two runs. Allen, the A's No. 14 prospect, scored on a ground out by Beck after leading off the game with a double. Beck, the A's No. 6 prospect, scored on a ground out in the fourth after hitting a leadoff triple.