Few athletes go out in their prime
44-year-old Colon may be latest example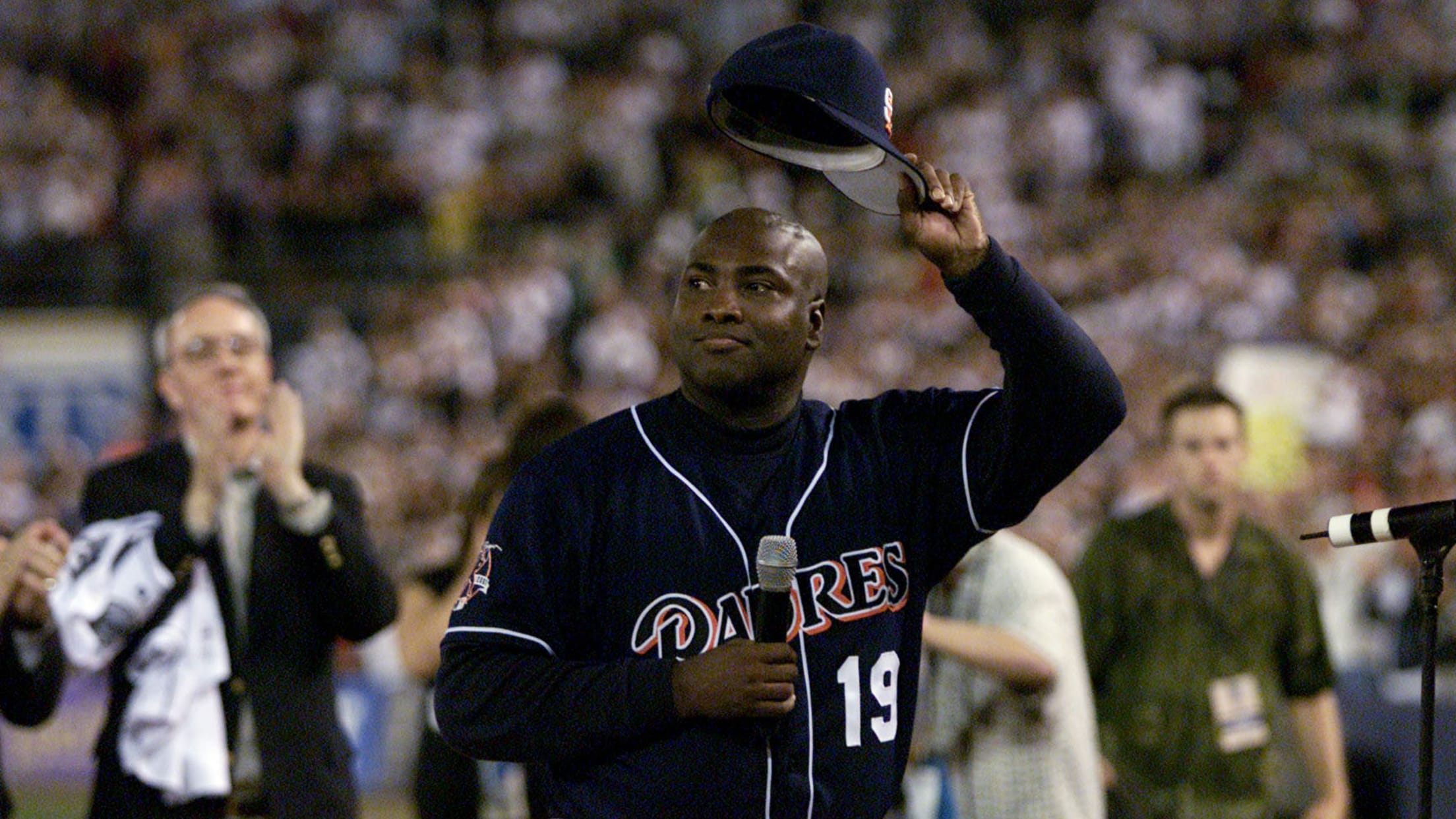 Bill Center, longtime sportswriter for U-T San Diego, is an employee of the Padres.Seldom is the end pretty to watch.I'm talking about the careers of great athletes.I want to remember what Tony Gwynn was in his prime, not the player who hobbled to the end of his career in 2001
Bill Center, longtime sportswriter for U-T San Diego, is an employee of the Padres.
Seldom is the end pretty to watch.
I'm talking about the careers of great athletes.
I want to remember what Tony Gwynn was in his prime, not the player who hobbled to the end of his career in 2001 on time-ravaged knees.
Few athletes go out in their prime. Barry Sanders was one. Sandy Koufax was another. And when they do, the fans are left wanting more.
But the truth is, most great athletes stick around a year or two (or three) too long . . . to the point where the end is painful for fans and players alike.
Yes, I know they make millions playing a boy's game, which is the motivation for some to continue. But I've always thought a great athlete deserves to retire with dignity, no matter the situation of the final days.
I was reminded of that Thursday afternoon when word circulated at Petco Park the Atlanta Braves designated 44-year-old Bartolo Colon for assignment - meaning this could be the end of the line for a popular pitcher who brought joy to millions of baseball fans across the land.
I don't want to remember Colon for Wednesday night's horrible outing at Petco Park with an 8.14 earned run average. I want to remember the fun-loving Colon who made every outing entertaining . . . not the one who staggered to the end allowing six runs on eight hits over four painful innings.
Which brings me to Jered Weaver.
I have no idea what the future holds for the 34-year-old right-hander who was 0-5 with the Padres with a 7.44 earned run average when he went on the disabled list on May 20.
He's appeared once since, on June 22 in a rehab assignment with Triple-A El Paso in Albuquerque, N.M. Without going into details, let's just say the numbers weren't impressive.
I met Weaver at spring training and I was impressed with the man. He came to San Diego determined to help the Padres and rekindle a once brilliant career that had taken a big step backwards over the past two years. It hasn't worked out.
I have no idea what Weaver's future holds. But I do have one thought.
Until this season, Weaver spent his entire Major League career as an Angel. He won 150 games in Anaheim. When the end does come, I'm hoping Weaver can work out one of those one-day contracts with the Angels and retire to standing ovation in Anaheim. He deserves that, the Angel fans deserve that.
I remember Tony Gwynn's farewell ceremony at Qualcomm Stadium on the final day of his career. I don't remember much of his final season. But I remember the fans' final salute to Mr. Padre.
That's the way great players should go out. That's how Weaver should eventually go out.
Not being designated for assignment in some clubhouse far from home.
NOTE WORTHY:
--RHP Dinelson Lamet has allowed six runs (five earned) on 11 hits and two walks with 25 strikeouts in 19 innings -- holding hitters to a .159 batting average -- over his last three starts. Lamet tossed a career-high seven innings Thursday night in the seventh start of his career. And for the first time, he didn't allow a run, giving up four hits and a walk with eight strikeouts to improve to 3-2 while lowering his earned run average to 5.35. The Padres are 5-2 when Lamet starts.
--CF Manuel Margot is 5-for-12 with two RBIs, four runs scored and two stolen bases since returning from the disabled list. Margot missed a month with a calf strain in his right leg. Margot was 3-for-4 Thursday, his 16th multi-hit game in 49 starts this season. He has yet to go as many as three straight starts without a hit.
--RF Hunter Renfroe's 439-foot home run Thursday night was the longest of the season at Petco Park. It was also his 16th of the season, which is the fourth-highest total among Major League rookies. His six home runs in June are a high for any month.
--1B William Myers homered and drew two walks Thursday night. He has reached base safely in 14 of his last 15 games, hitting .300 (15-for-50) with two doubles, four homers, 14 walks, 11 RBIs and 10 runs scored.