Colon gets nod for Saturday's Grapefruit League opener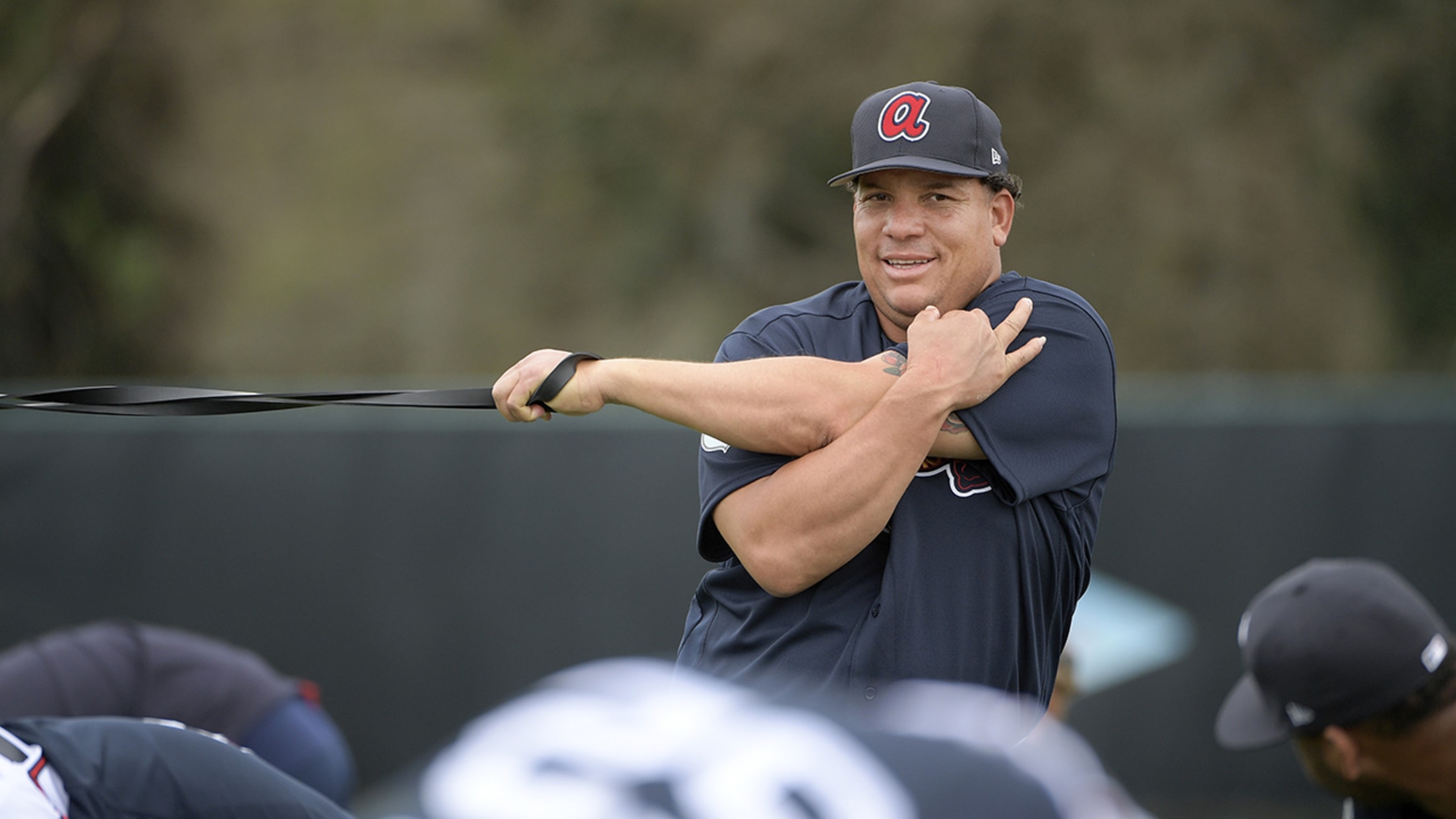 Bartolo Colon, who is projected to be the No. 2 starter in the rotation, will open Grapefruit League action on Saturday. (AP) (Phelan M. Ebenhack/AP)
LAKE BUENA VISTA, Fla. -- Bartolo Colon will get things started when he takes the mound for the Braves at 1:05 p.m. ET on Saturday in the Grapefruit League opener against the Blue Jays at ESPN's Wide World of Sports Complex.After Thursday's workout, Braves manager Brian Snitker announced Colon, Julio
LAKE BUENA VISTA, Fla. -- Bartolo Colon will get things started when he takes the mound for the Braves at 1:05 p.m. ET on Saturday in the Grapefruit League opener against the Blue Jays at ESPN's Wide World of Sports Complex.
After Thursday's workout, Braves manager Brian Snitker announced Colon, Julio Teheran, R.A. Dickey, Mike Foltynewicz and Jaime Garcia will serve as his starting pitchers through the exhibition season's first five games.
Spring Training:Schedule | Tickets | Gear
As he preps for the likelihood of making his fourth consecutive Opening Day start for Atlanta, Teheran will begin his exhibition season at 1:05 p.m. ET on Sunday when the Braves host the Astros.
Dickey will start Monday's game against the Tigers in Lakeland, followed by Foltynewicz when the Cardinals visit on Tuesday afternoon. Garcia will complete the rotation's first turn when he starts on Wednesday night against the Yankees in Tampa.
While Atlanta's projected rotation consists of Teheran, Colon, Garcia, Dickey and Foltynewicz, the Braves have chosen to say Aaron Blair, Matt Wisler and John Danks will battle Foltynewicz for the fifth spot.
• Q&A with GM Coppolella
Blair, Wisler and Danks are all expected to make multi-inning appearances following the exit of the starting pitcher within the early portion of the exhibition season.
Teheran will pitch for Colombia in the World Baseball Classic, while Garcia is still evaluating whether he will take advantage of the chance to pitch for Mexico. Colon could be added to the Dominican Republic's pitching staff after the first round.
Blair, Wisler and Danks will be available to fill any of the rotation voids created by the Classic.
"We'll be able to adjust," Snitker said. "We have plenty of guys. Actually, them leaving will just provide opportunities for somebody else."
Mark Bowman has covered the Braves for MLB.com since 2001.