Zobrist reflects on wild season with Foster
Cubs infielder played for Rockies hitting coach in Wisconsin amateur league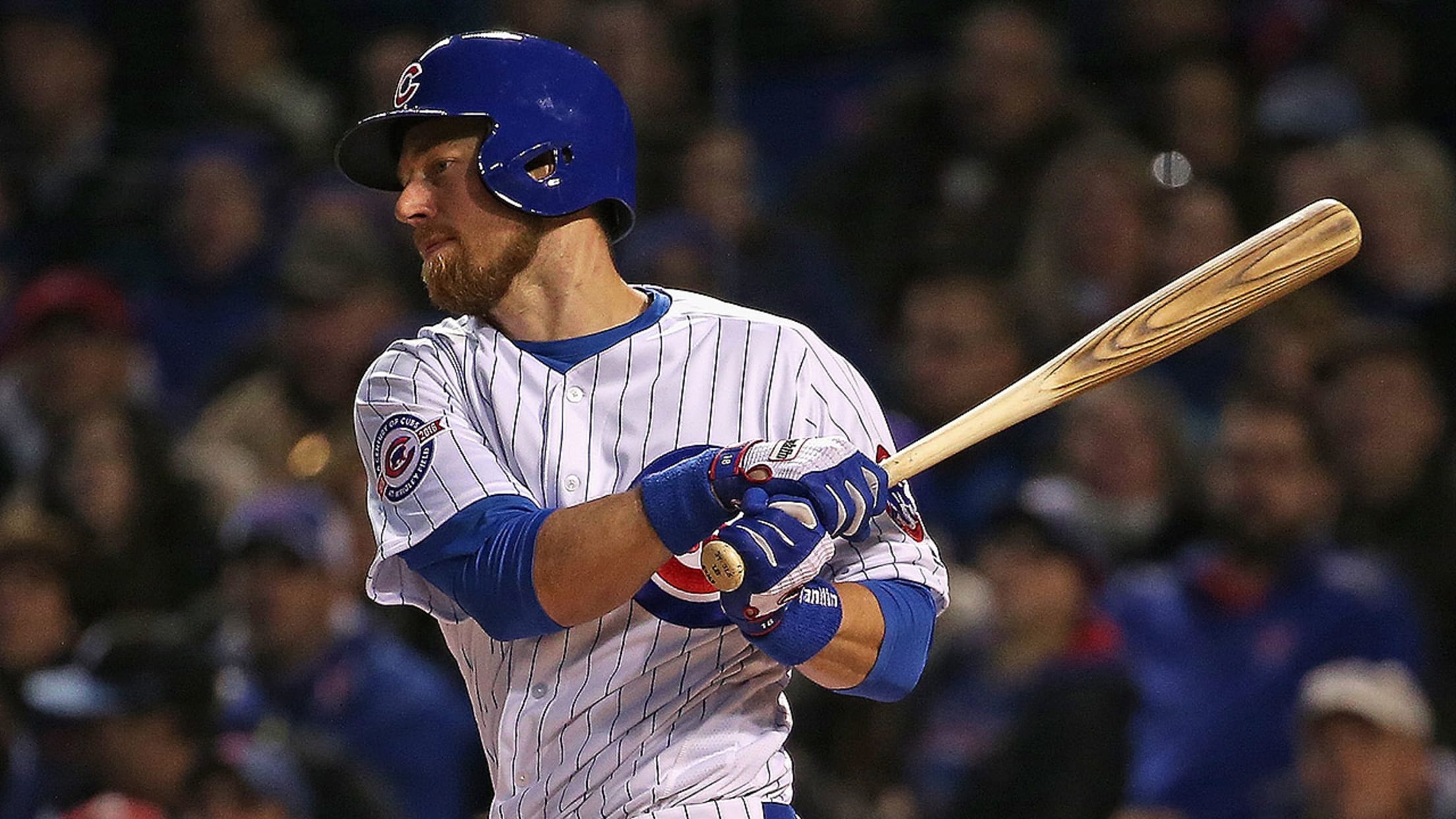 Ben Zobrist played for Rockies hitting coach Steve Foster on a championship team in Wisconsin's Northwoods League in 2003. (Getty Images)
CHICAGO -- Cubs second baseman Ben Zobrist spent a college summer playing in Wisconsin's Northwoods League for Steve Foster, now the Rockies pitching coach.Zobrist considers that summer in 2003 among his fondest baseball memories, and it's also a season that helped him become the player he is.Zobrist was undrafted after
CHICAGO -- Cubs second baseman Ben Zobrist spent a college summer playing in Wisconsin's Northwoods League for Steve Foster, now the Rockies pitching coach.
Zobrist considers that summer in 2003 among his fondest baseball memories, and it's also a season that helped him become the player he is.
Zobrist was undrafted after his junior season at Olivet Nazarene University. Midway through that season, he started switch-hitting full time. Foster encouraged Zobrist to continue switch-hitting for his Wisconsin Woodchucks team.
"He said, 'I want to play shortstop and switch-hit,'" Foster said. "And he proved to me he could do it, so I let him. And he was fantastic. Look at the career the guy has had."
After leading the Woodchucks to the league championship and earning team MVP honors, Zobrist transferred to Dallas Baptist for his senior season and became a sixth-round pick of the Astros.
"It kind of helped me transition from the school at I was at the time to Dallas Baptist," Zobrist said. "[Foster] was one of those guys -- he just has a great belief in people. He's a great guy to be around."
What Zobrist remembers most from his time with Foster is the end of the season, when the Woodchucks had multiple key players get in off-field trouble, forcing those players to miss the playoffs.
Foster promised the team he would shave his head and get a tattoo if the Woodchucks still found a way to win the championship.
Sure enough, the Woodchucks won the league on their home field, and Foster got his head shaved immediately after the game. A couple of weeks later, Zobrist said Foster got a tattoo to commemorate the team.
"It was awesome," Zobrist said. "That was still one of the most fun summers I've ever had playing baseball."
Cody Stavenhagen is an associate reporter for MLB.com.