Ausmus isn't concerned with contract status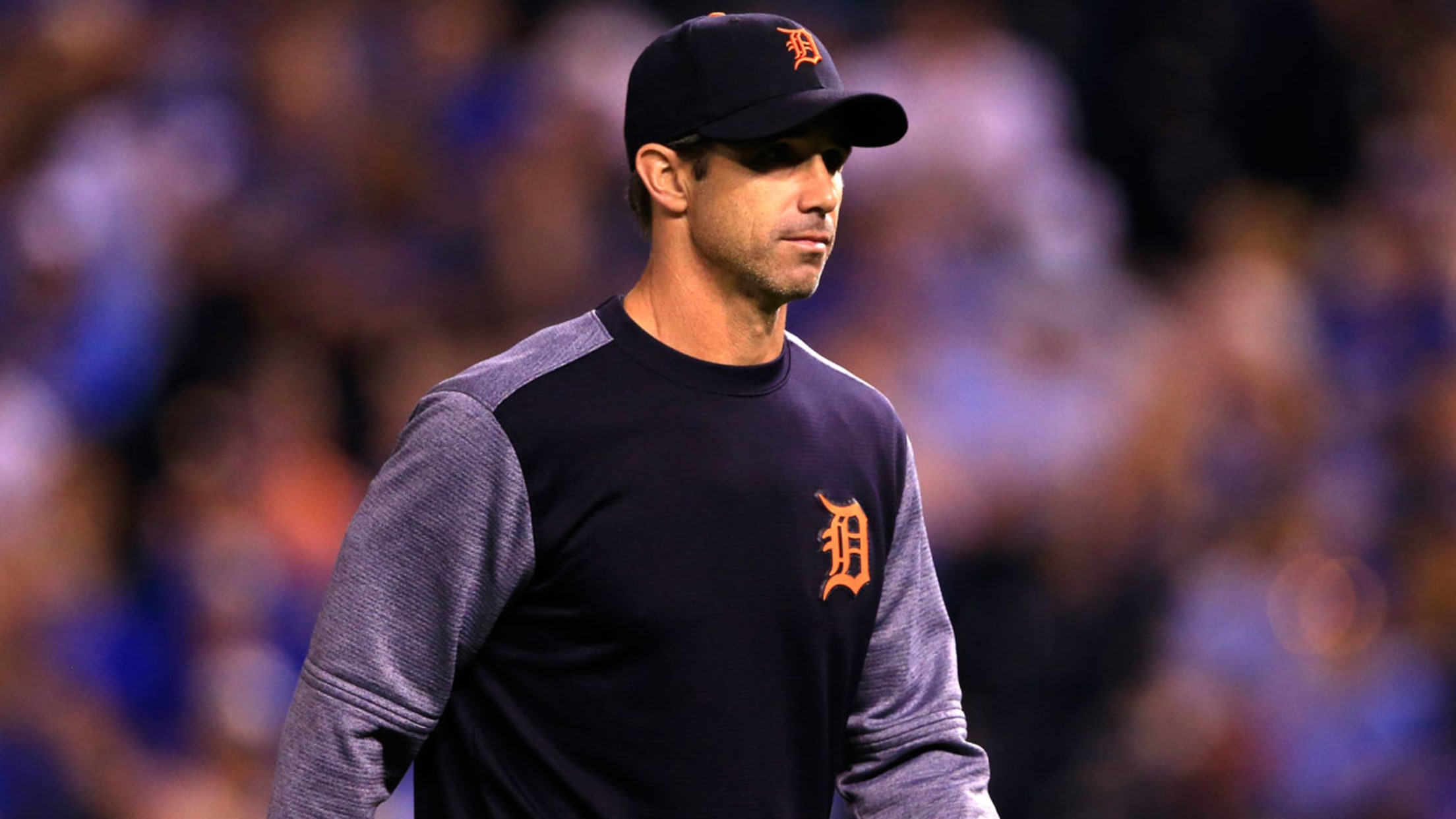 Tigers manager Bard Ausmus is in the final year of his original contract, which he signed in November 2013. (AP)
DETROIT -- Brad Ausmus and his Tigers returned home on Tuesday to Comerica Park, where he said for the second time in the past week that he isn't worried about his managerial job situation. Ausmus also said that his job status hasn't come up in his talks with general manager
DETROIT -- Brad Ausmus and his Tigers returned home on Tuesday to Comerica Park, where he said for the second time in the past week that he isn't worried about his managerial job situation. Ausmus also said that his job status hasn't come up in his talks with general manager Al Avila.
"We have never talked about it, really, to be honest with you," Ausmus said before the series opener against the Royals.
Avila traveled with the Tigers on their West Coast trip last week, when they lost six of seven. He was not on the previous couple trips. However, Avila told reporters on Friday in San Diego that many of the Tigers' issues aren't Ausmus' fault, and that some of the frustration fans have sent in his direction is misplaced.
"Al and I have a very good relationship. We work very well together," Ausmus said. "I don't concern myself [with it], if you guys would be nice enough to not ask me if I'm on the hot seat or not. I think after 3 1/2 years of being on the hot seat, I don't really concern myself with it. Al knows I'm going to do my job as long as he wants me to. I'm going to do it the best I can, and hopefully we get things turned around."
Ausmus is in the final year of his original contract, which he signed in November 2013 following Jim Leyland's retirement. The Tigers picked up the option year on his deal last October. Avila said earlier this season that there have been no talks on a contract extension.
At this point, both the Tigers and Ausmus could have decisions to make at season's end whether they're the right fit for the expected retooling effort ahead.
Ausmus said he has not talked with Tigers owner Christopher Ilitch since Spring Training, but that they get along well.
"Al talks to Chris on a regular basis, and I talk to Al on a regular basis," Ausmus said. "That's kind of the chain of command."
Ausmus, in turn, speaks with the media before and after games as part of his managerial duties. That's where he hears the most about his job situation. But in this day and age, he said, he expects to hear about it, whether the team struggles or not.
"Nowadays with social media and talk radio, most managers are getting scrutinized," Ausmus said, "and often. That's the environment. You've gotta be comfortable with it or you have to be able to ignore it, one way or the other. [Red Sox manager] John Farrell's team is doing well and he still gets it. [Cardinals manager] Mike Matheny is getting it in St. Louis. Unless it's a team that is just in complete rebuild mode, you're going to get it. That's just the nature of the business. ...
"Losing affects you more. I don't worry about whether I'm going to be fired. I just don't. It's out of my control. I go about my business the same way, every single day, regardless. Maybe I have thick skin. Maybe I've gotten thicker skin while I've been here. But I can't control it. I've said it before, I was fortunate to play a long time in the Major Leagues. I'll be fine, regardless of what happens."