Ausmus sees adjustment period for slide rule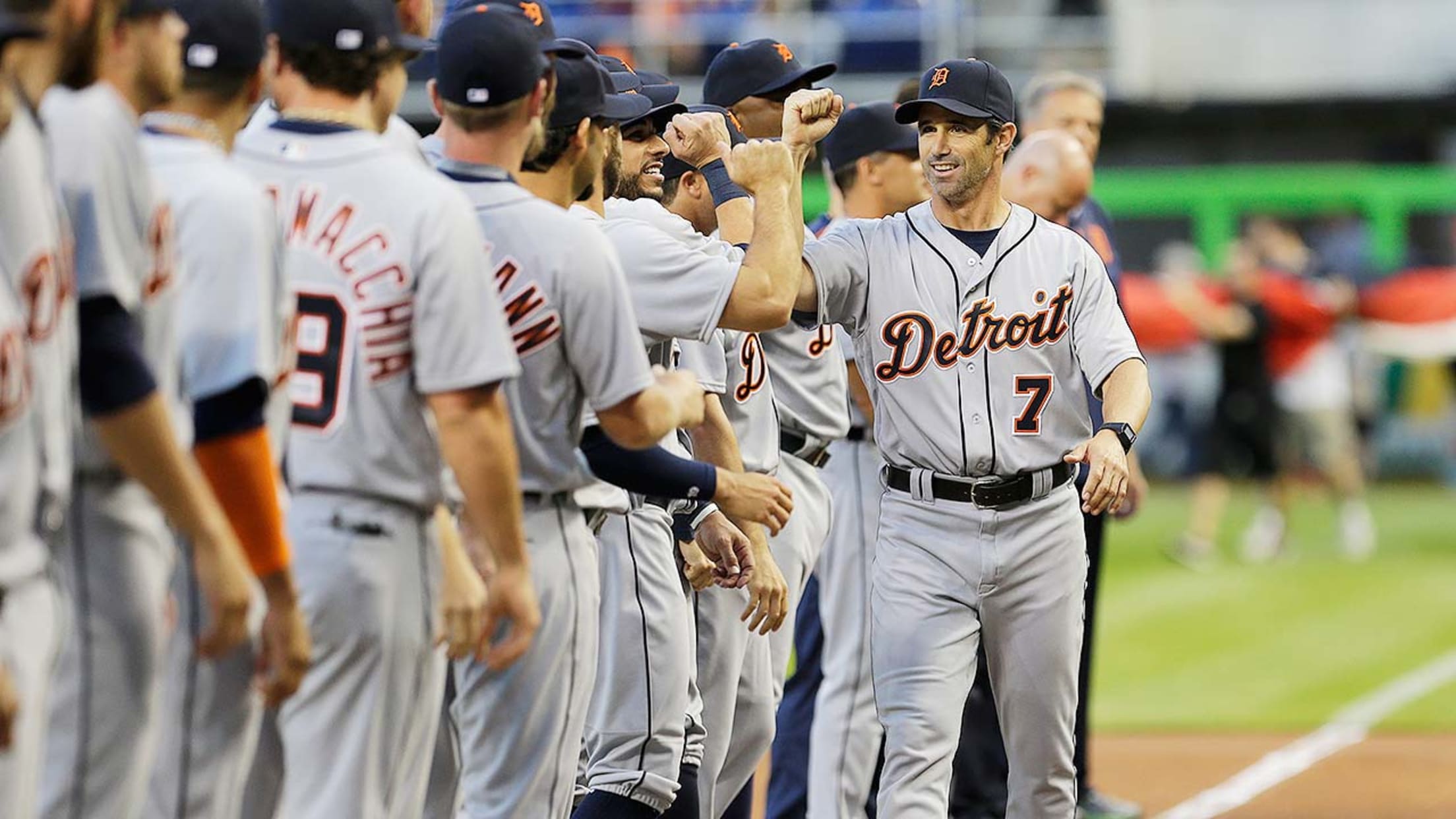 "It's going to be hard to do, because instincts take over," Brad Ausmus said of players' mindsets. (AP)
MIAMI -- Brad Ausmus saw a transition for catchers and baserunners when Major League Baseball changed the rule on plays at the plate to help limit collisions. As the Tigers manager saw the reaction to Tuesday's Rays-Jays game, which ended on a ruling on a slide at second base, Ausmus
MIAMI -- Brad Ausmus saw a transition for catchers and baserunners when Major League Baseball changed the rule on plays at the plate to help limit collisions. As the Tigers manager saw the reaction to Tuesday's Rays-Jays game, which ended on a ruling on a slide at second base, Ausmus sees a similar adjustment coming.
"I understand why the Blue Jays are upset, because it didn't seem to have an impact on the play itself," Ausmus said Wednesday. "But [MLB] said if you make any move towards the fielder, they were going to call it. ...
"We've talked to our players about it: This is going to be a hard thing for baserunners. These guys, for their entire playing careers, have been taught to try and take out the player at second base. Now they suddenly have to get the mindset of just sliding towards the base, and it's going to be hard to do, because instincts take over."
The Tigers had meetings with their players about the rule change during Spring Training. But such a rule change affects more players than the collision rule at the plate a few years ago, so there are more players to instruct.
"I just think it's going to be hard for runners to flip a switch and not do what they've been taught for their entire careers," Ausmus continued.
That said, Ausmus sees the end result.
"I think what you're going to get is exactly what Major League Baseball wants, [which is] less injuries at second base," Ausmus said. "There have been over the years a number of knee injuries, especially to middle infielders. And I think the intent is the same as with the collision rule at home plate, to avoid injuries, and ultimately they're going to get that."
The collision rule, while controversial in its inception, is now an accepted part of the game, according to Ausmus. There remains gray area, but it's not a hot topic of discussion, because the mentality at the plate has adjusted.