Early off-days wreaking havoc with rotation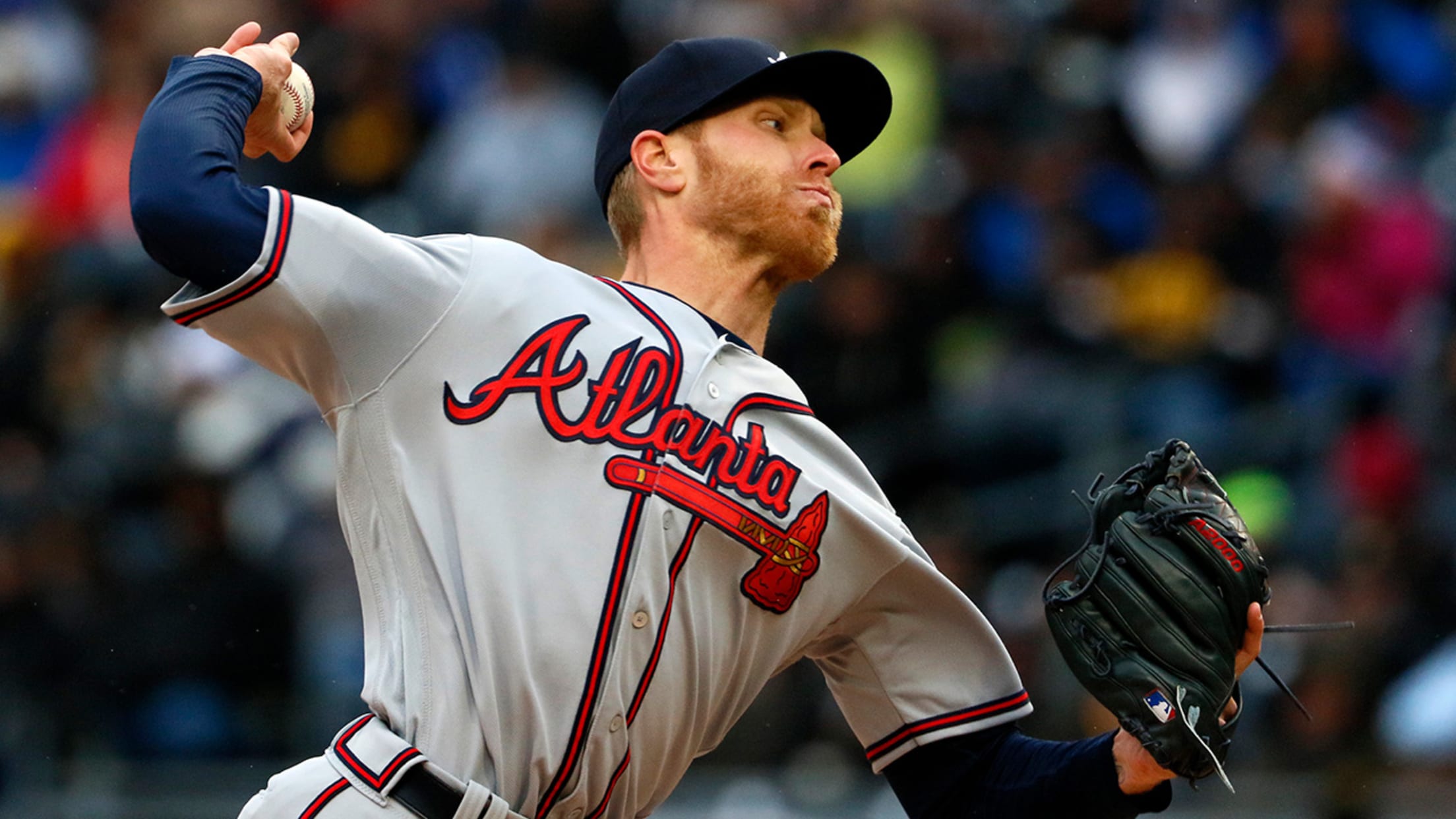 Mike Foltynewicz could see long-relief work against Miami because of the Braves' two days off next week. (AP)
PITTSBURGH -- With two scheduled off-days next week, the Braves are discussing how to avoid too many of their starters experiencing a long layoff between starts. In the process, they will determine whether Julio Teheran or R.A. Dickey will be on the mound for Friday's home opener, which will serve
PITTSBURGH -- With two scheduled off-days next week, the Braves are discussing how to avoid too many of their starters experiencing a long layoff between starts. In the process, they will determine whether Julio Teheran or R.A. Dickey will be on the mound for Friday's home opener, which will serve as the first official game in SunTrust Park's history.
"There are two or three different ways we can go just to try to keep the bulk [of the rotation] on a somewhat regular schedule, instead of going seven or eight days in between starts," Braves manager Brian Snitker said. "I don't know if there is any right or wrong answer, but we want to keep as many of them as close to normal as you can."
It sounds like the Braves are leaning to essentially use a four-man rotation next and possibly give Mike Foltynewicz a multi-inning relief appearance Tuesday or Wednesday in Miami. Foltynewicz started Friday's opener of the current three-game set in Pittsburgh, and might not make another start until the Nationals come to Atlanta for a three-game series April 18-20.
If Teheran starts Friday's home opener against the Padres, he would do so with regular rest. The Braves could also give the assignment to Dickey, who would make the start with one extra day of rest.
However you slice it, it looks like Teheran and Dickey in some order will start the first two games of the Padres series. Bartolo Colon and Jaime Garcia would be on regular rest if they start the two games that follow. This would set Foltynewicz up to fall back into the rotation on April 18 -- when the Braves are in the midst of playing 10 consecutive days.
"It's not the ideal situation to start the year [with a bunch of off-days]," Snitker said. "That's something you'd rather deal with down the road. You'd like to get everybody consistent work and get in a routine."
Kemp update
Matt Kemp walked around the Braves clubhouse without any hint of a limp Saturday, but the Braves left fielder will likely have to wait until Tuesday to return to the starting lineup. Kemp exited Friday's loss to the Pirates with a tight right hamstring. He is available to pinch-hit, but the Braves want to take a cautious approach, and take advantage of Monday's off-day, which gives Kemp a chance to rest for three days before returning to regular action.
"It's a day-to-day thing," Snitker said. "I just want to make sure. We don't want to take any chances."
Mark Bowman has covered the Braves for MLB.com since 2001.