Braves undecided on playing time for catchers
Flowers got first start of 2016 on Friday against Cardinals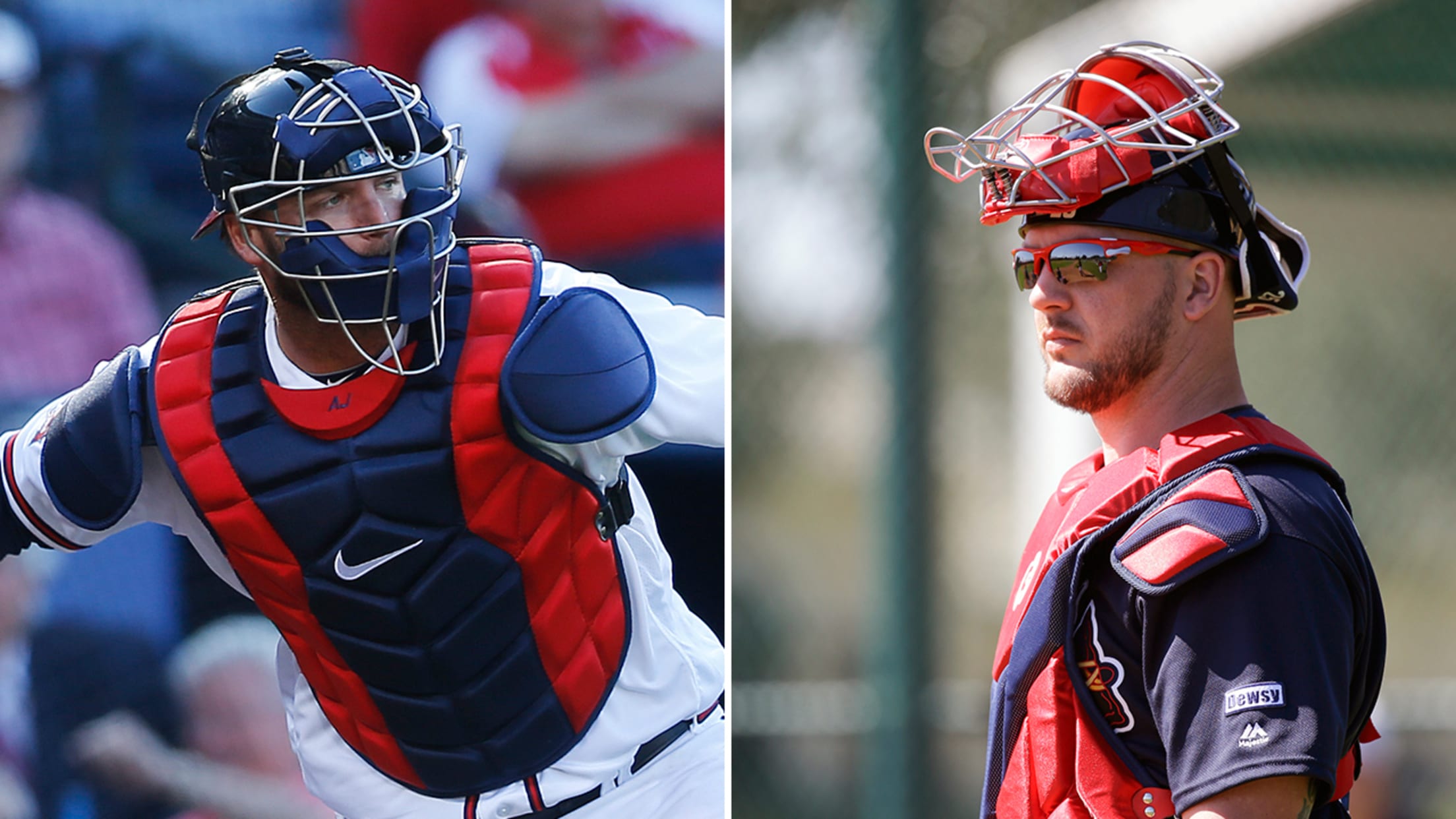 A.J. Pierzynski started the first two games of the season, but Tyler Flowers got the nod on Friday. (AP)
ATLANTA -- When the Braves targeted Tyler Flowers once he became a free agent this past offseason, they were pleased to get a proven veteran catcher who could lessen the workload for 39-year-old A.J. Pierzynski, who logged 909 2/3 innings behind the plate in 2015.After sitting through the first two
ATLANTA -- When the Braves targeted Tyler Flowers once he became a free agent this past offseason, they were pleased to get a proven veteran catcher who could lessen the workload for 39-year-old A.J. Pierzynski, who logged 909 2/3 innings behind the plate in 2015.
After sitting through the first two games of this season, Flowers got his first start of the season when the Cardinals sent left-hander Jaime Garcia to the mound on Friday night. The Braves lost 7-4.
Manager Fredi Gonzalez has repeatedly said he will not use a strict platoon with his two veteran catchers. At the same time, he has not yet determined exactly how he will divvy up the playing time.
"There's no wrong answer. I think it will be whoever is swinging the bat," Gonzalez said. "Whoever can contribute is going to play. It would be great if you could use [one] against righties and one against lefties. But I'm open. It's just the second game of the season. Let it play out a little bit."
Pierzynski drew scrutiny as he played a part in the defensive miscues that saw the Braves lose a late-inning lead in both of this season's first two games against the Nationals. The catcher was not able to secure Ender Inciarte's two-hop throw to the plate that would have ended Monday's Opening Day 4-3 loss. Then, with two outs in the seventh inning of Wednesday's 3-1 loss, Pierzynski missed Freddie Freeman's throw, which if caught, would have likely allowed Bud Norris to escape Washington's three-run frame in scoreless fashion.
Flowers was targeted to catch on Friday night before these miscues were committed, and it would certainly not be wise to make a rash decision based on two plays that unfolded during the first two games of a long season. But the Braves will need to keep an eye on the potential lingering effects Pierzynski experiences after making 104 starts behind the plate last year.
If Pierzynski proves to be as offensively productive as he was in 2015 when he batted .300 and compiled a .769 OPS over 436 plate appearances, it will be difficult to keep his bat out of the lineup on a consistent basis. Flowers has batted .240 with a .674 OPS over the past two seasons, but he is regarded as the better defensive option.
ODDS AND ENDS
Jhoulys Chacin made his final preparations to join Atlanta's rotation when he completed 7 2/3 scoreless innings for Triple-A Gwinnett in Thursday's 2-0 win over Norfolk. Chacin will make his first start for the Braves on Tuesday at Nationals Park.
Since Chacin signed a Minor League deal, the Braves were able to start him at the Minor League level with the freedom to promote him at any time. Had fourth starter Williams Perez been optioned to Gwinnett when Atlanta set its roster last Saturday, Chacin would not have been eligible to return until Wednesday, one day after the Braves will first need a fifth starter.
When the Braves add Chacin on Tuesday, they may need to choose whether to send down John Gant or Jose Ramirez, who is out of options. If Gant is optioned, he will likely get a chance to make a few starts for Triple-A Gwinnett. The Braves might opt to keep him around to provide a multi-inning option for the bullpen.
Mark Bowman is a reporter for MLB.com.