Top Draft pick Ray's rehab moves outdoors
Brewers' No. 2 prospect is recovering from torn meniscus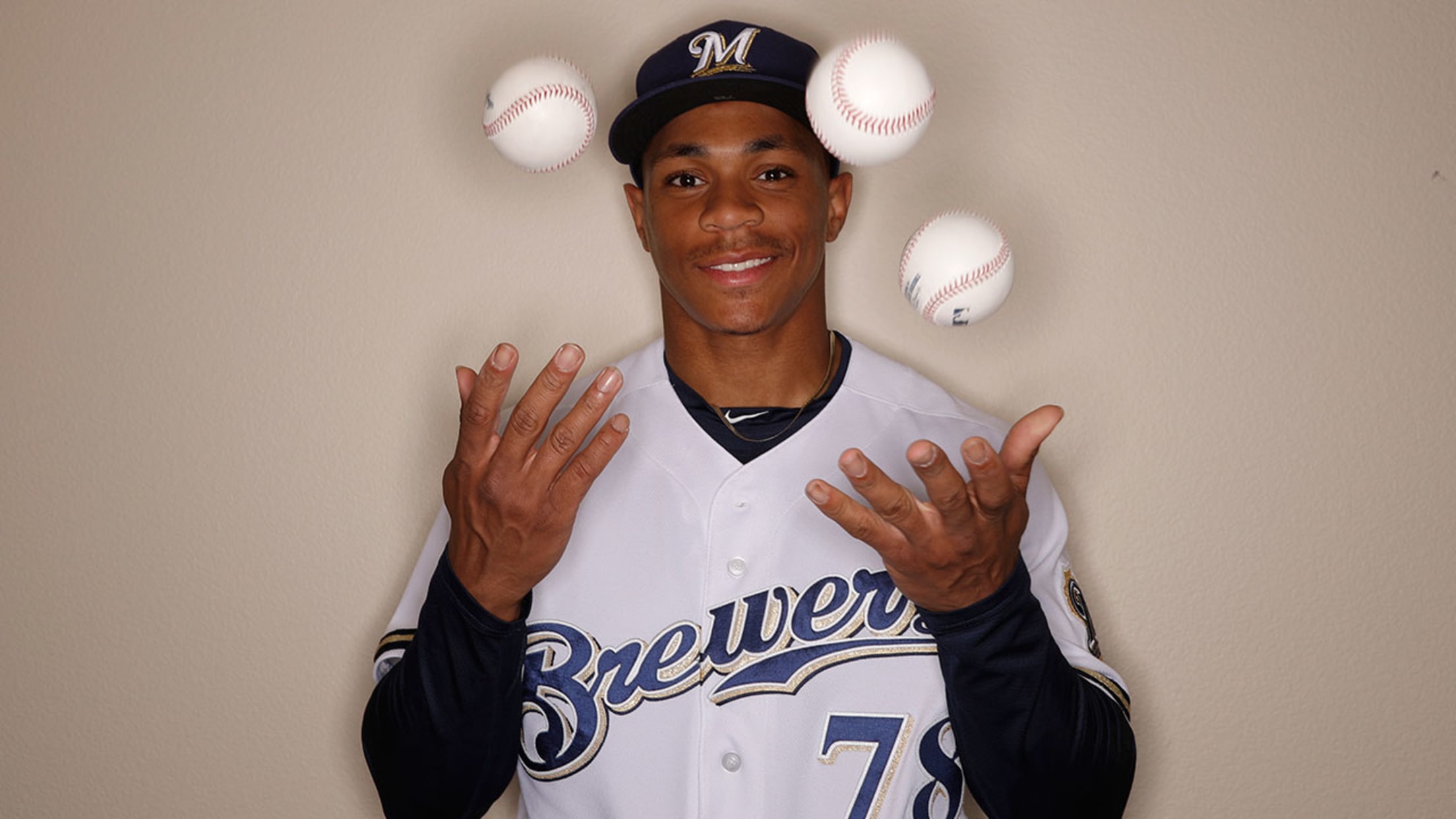 Brewers outfielder Corey Ray is not expected to play any Cactus League games this spring. (AP)
PHOENIX -- Brewers outfield prospect Corey Ray has been cleared to take his rehab out into the sunshine.Ray, the fifth overall pick in last year's Draft and the Brewers' No. 2 prospect according to MLBPipeline.com, underwent surgery in October for a torn meniscus in his left knee. He had been
PHOENIX -- Brewers outfield prospect Corey Ray has been cleared to take his rehab out into the sunshine.
Ray, the fifth overall pick in last year's Draft and the Brewers' No. 2 prospect according to MLBPipeline.com, underwent surgery in October for a torn meniscus in his left knee. He had been limited to the treadmill and the weight room before Friday, when the Brewers' medical staff cleared him to begin running outside.
"He had a follow-up strength test that basically gets his conditioning to 'on-the-field conditioning,'" Brewers manager Craig Counsell said. "It's still just controlled on-the-field conditioning instead of a treadmill inside. It's a big step for him, but it's not full green light. He's definitely still on a program."
• Brewers Spring Training: Schedule | Information | Tickets
Counsell said Ray has been a "star" of the rehab process, splitting time between big league camp and the Minor League complex, which serves as a year-round home base for players coming back from significant injuries.
"He's been perfect with what they've asked of him," Counsell said. "So this [time in big league camp] is really just exposure for him, hearing different voices. He is going into his first full season, so this is all brand new to him."
Brewers officials said from the start of Spring Training that Ray is not expected to play in any Cactus League games.
Worth noting
• Wily Peralta threw 45 pitches over three innings of a Minor League intrasquad game on Friday in his final tuneup for the World Baseball Classic. Counsell, who has been in contact with Dominican Republic pitching coach, and former Brewers bullpen coach, Bill Castro, said Peralta is expected to pitch one of the exhibition games against the Orioles before appearing in a Pool C game "over the weekend."
The Dominican Republic has games Saturday, March 11, against Team USA and Sunday, March 12, against Colombia. By rule, players are limited to 60 pitches in those games.
• Non-roster invitee Forrest Snow, a right-hander, has yet to pitch in a Cactus League game after experiencing back and hip discomfort. He was active again as of Saturday morning, Counsell said, and should appear in a game within a week.
• In other injury news, Brewers strength and conditioning coordinator Josh Seligman needed stitches Saturday after he was hit in the head by a weight bar.
"He's day to day," Counsell joked. "It's hard to tell whether Josh is concussed or not."
• Brewers Minor League camp opened formally on Saturday when pitchers and catchers reported for duty. The first Minor League games are March 17, when Milwaukee plays the Giants' affiliates.