Crew holds Wisconsin presale for Cubs series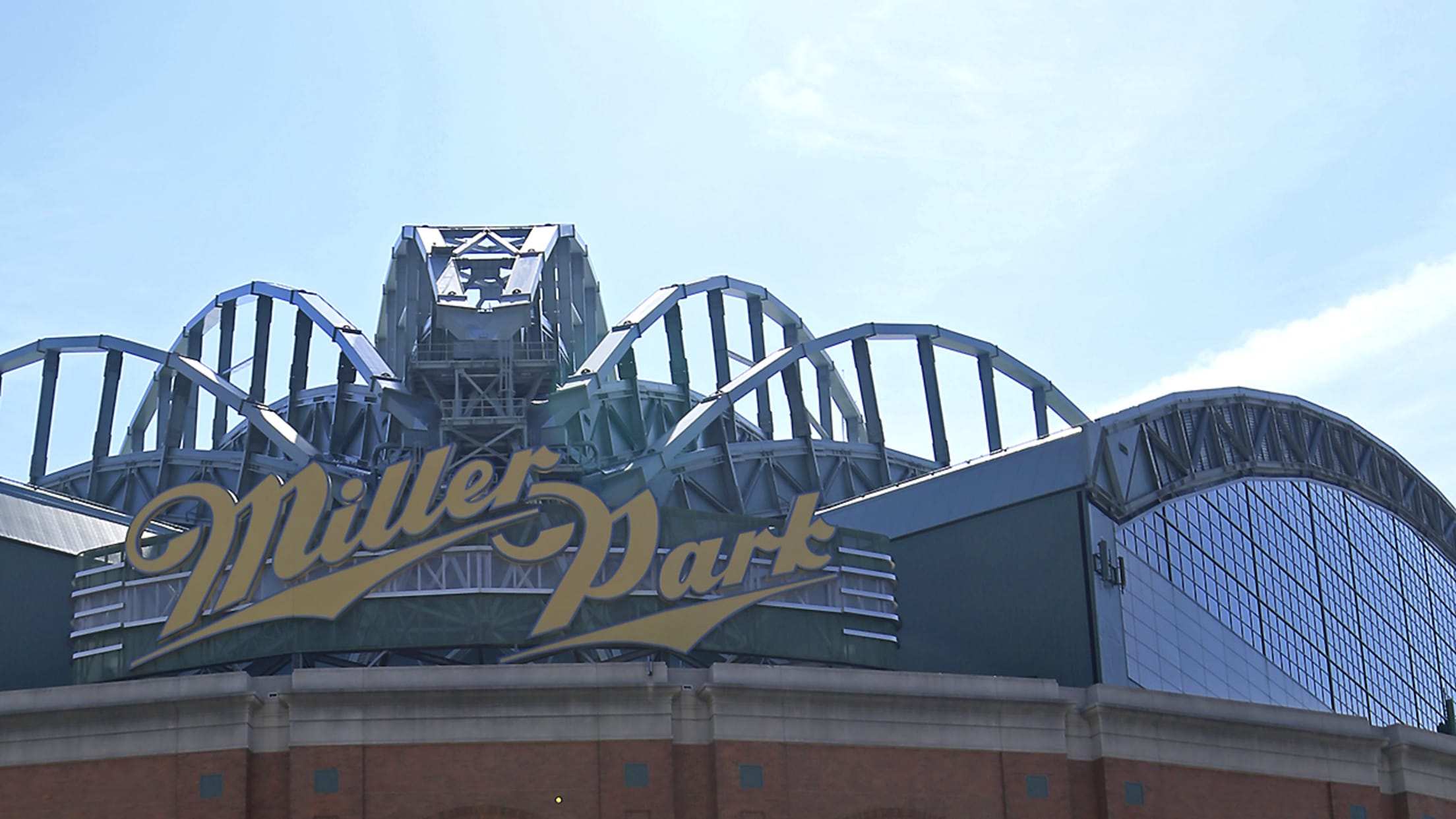 Fans get ready to enter the Miller Park before the start of an opening day baseball game between the Milwaukee Brewers and the Colorado Rockies Monday, April 6, 2015 in Milwaukee. (AP Photo/Darren Hauck) (Darren Hauck/AP)
MILWAUKEE -- The Brewers are trying something new to prevent Cubs fans from turning Miller Park into Wrigley Field North when the teams meet in Milwaukee. For the first time, Wisconsin-based fans are getting first dibs on those tickets.Fans in Wisconsin zip codes can now visit brewers.com/wisconsinpresale to purchase up
MILWAUKEE -- The Brewers are trying something new to prevent Cubs fans from turning Miller Park into Wrigley Field North when the teams meet in Milwaukee. For the first time, Wisconsin-based fans are getting first dibs on those tickets.
Fans in Wisconsin zip codes can now visit brewers.com/wisconsinpresale to purchase up to eight tickets to any of the Brewers' 10 regular-season home games against the Cubs in 2018. The presale will run through midnight on Thursday, two days before single-game tickets go on sale to the rest of the public.
It's the latest effort by the Brewers' front office to thwart Cubs fans turning Miller Park into a neutral venue at best, and sometimes into what feels like a Cubs home game.
"It just makes it a lot better when we are able to shut them up," said outfielder Domingo Santana last season, when the teams jockeyed for the National League Central. "Hopefully we can get more Milwaukee Brewers fans here, but at the end of the day, you just have to go out there and compete. They are a very good team and they have a very large fan base. We just have to 'wear it.'"
It's not the first time the Brewers have tried to "take back Miller Park" from Cubs fans. In 2006, they tried a promotion by that name intended to encourage fans to gobble up tickets to games against the Cubs, and offered incentives for fans to wear Brewers gear to those games. But the latest initiative represents the first geographic presale.
Of course, Cubs fans will still find their way through the turnstiles. Wisconsin's southern counties are home to thousands of Cubs fans, and many more will simply buy tickets to those games on the secondary market.
Is it poor form for Brewers fans to sell their tickets to Cubs fans? Manager Craig Counsell doesn't think so.
"I always treat it like it's Brewers fans trying to come to more Brewers games and that's why they're selling their tickets," Counsell said. "It's smart business. You sell one to a sucker so you can come to five."
Counsell added, "I think it's a very unique baseball crowd. I'm sure the Cubs probably feel this a lot, because their fans travel pretty well. But I think it's a unique crowd, and it's fun. It creates a unique atmosphere. We enjoy it, I know that. I think players on both sides thrive off great atmosphere, great crowds and great fans. It's an atmosphere players want to play in."
The Cubs are scheduled to play three series in Milwaukee this season, including four games from April 5-8 during the Brewers' first homestand. The Cubs return for mid-week series June 11-13 and Sept. 3-5.