Brewers encouraged by On Deck enthusiasm
Annual fan fest a chance to get acquainted with team's young talent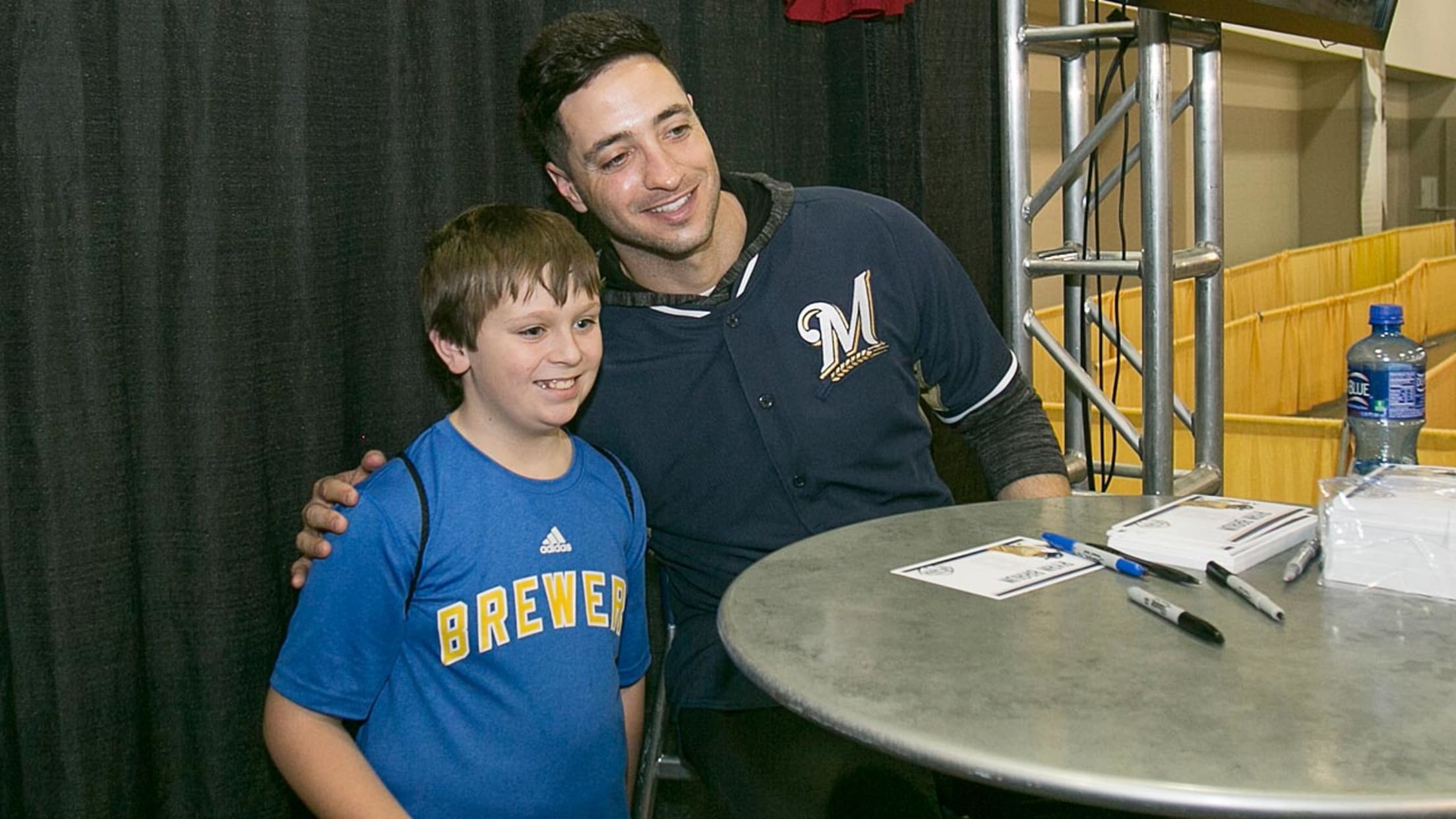 Ryan Braun is scheduled to attend Sunday's Brewers On Deck event. (Sara Stathas/Brewers)
MILWAUKEE -- Brewers COO Rick Schlesinger expressed optimism about fan interest in Sunday's On Deck event, saying he sees it as an opportunity to introduce fans to new players and does not expect the team's rebuilding effort to have an impact on attendance at the annual fan fest.More than 50
MILWAUKEE -- Brewers COO Rick Schlesinger expressed optimism about fan interest in Sunday's On Deck event, saying he sees it as an opportunity to introduce fans to new players and does not expect the team's rebuilding effort to have an impact on attendance at the annual fan fest.
More than 50 players, coaches and former stars are expected at Milwaukee's downtown convention center Sunday for Brewers On Deck, which features autograph and photo opportunities, question-and-answer sessions, game shows, memorabilia displays and interactive clinics for kids. The scheduled participants and a full schedule were released last week.
• Full Brewers On Deck information and tickets
"We're expecting attendance to be close to what it's been historically," Schlesinger said. "We've always been between 10,000 and 12,000, and I think we'll be right in that same bandwidth. So from that standpoint, I don't think it's a tougher sell.
"I do think there are more questions. Fans are not as familiar with the players as they were in years past, so for me, that's an opportunity as well as a challenge [from a marketing perspective]. But more of an opportunity. It's a good way for our fans to meet and get acquainted with some of the young talent."
He conceded the event will feature fewer recognizable players than in years past. Ryan Braun is scheduled to attend, but the likes of Carlos Gomez and Adam Lind have been traded away, and remaining trade candidates Jonathan Lucroy and Khris Davis are not scheduled to attend. Lucroy cited family obligations, but was open about his desire not to endure a rebuild and later went further, saying both sides might be better served if he's traded to a contender.
"From my perspective, I don't worry too much about individual comments," Schlesinger said. "Obviously, we're marketing baseball. We're always going to have 'hope and faith,' as the Commissioner Emeritus [Bud Selig] has always preached. But I think we have a lot of things to offer the community for 2016, so I focus on the good things about Brewers baseball.
"Again, players have every right to express their views, and I respect it. You want players to feel like they have enough goodwill with the fan base to say what they think. We can't script what they say, and I wouldn't want to. My focus is on the totality of the brand and what we offer fans. I think there's going to be a lot of excitement."
More generally, the biggest challenge to the Brewers' bottom line is recruiting new season seatholders, according to Schlesinger. But existing ticketholders, he said, are renewing at "historically normal" rates. Overall, renewals are down about 7 percent.
"The account holders who are newest are always the most difficult to renew, simply because they don't have the long-term emotional investment," he said. "We'll work on that."
They will do so by selling the ballpark experience, the new baseball operations regime led by general manager David Stearns, and the pending arrival of top prospects, many of whom have joined the organization since the rebuild began.
Sunday's On Deck event offers an opportunity to make that pitch in person.
"There's a lot of excitement from our perspective," Schlesinger said, "and I think people are going to be interested to hear from the coaches and hear from some of these young players."