Progress slow on sore shoulder for Gennett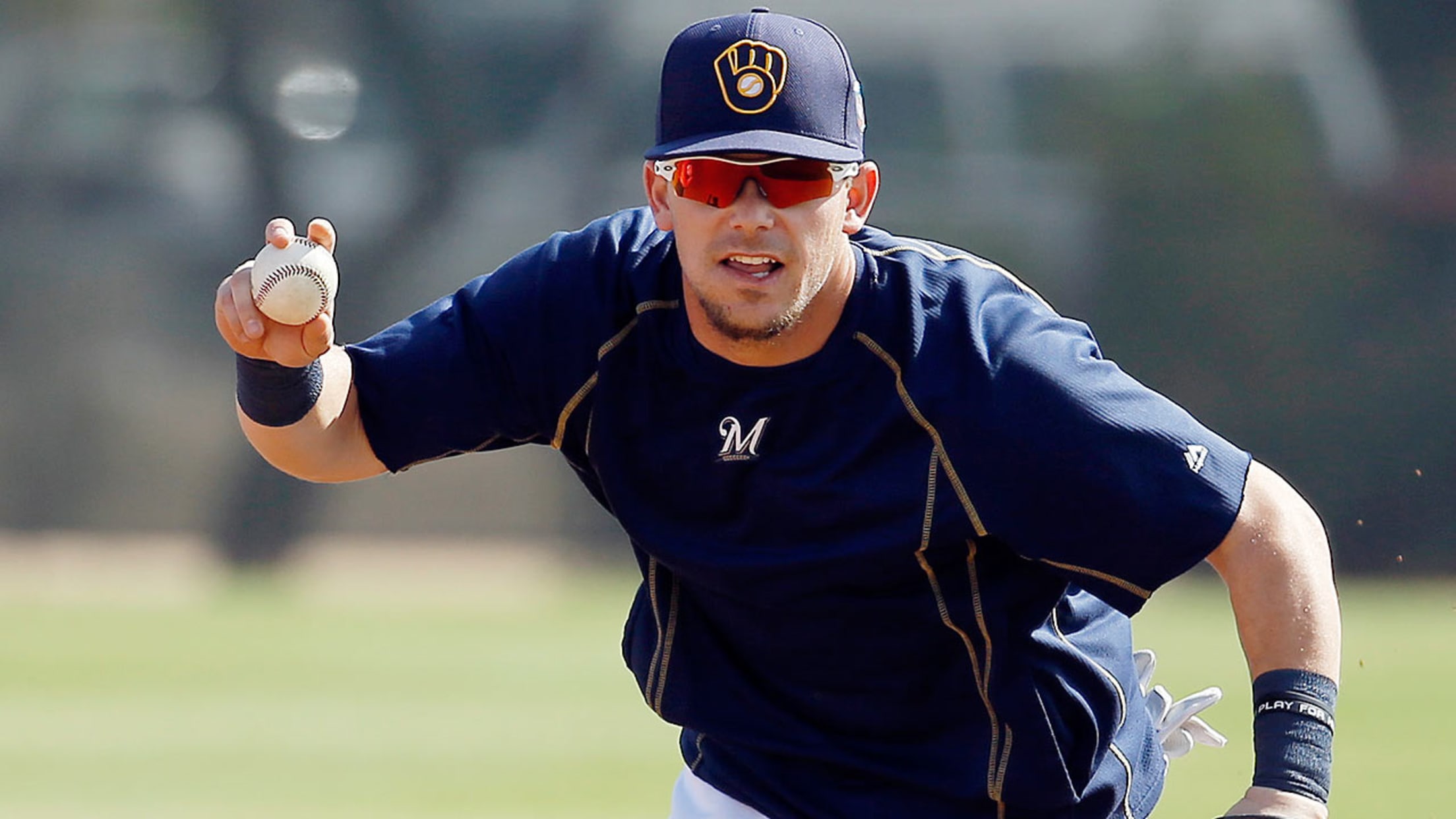 "He hasn't responded great," manager Craig Counsell said of Scooter Gennett's sore shoulder. (AP)
PHOENIX -- Scooter Gennett's sore throwing shoulder has not improved with treatment in recent days, though Brewers manager Craig Counsell continued to express optimism Monday that Gennett would be the team's Opening Day second baseman."He hasn't responded great," Counsell said. "It's definitely going slower than we would like. We're going
PHOENIX -- Scooter Gennett's sore throwing shoulder has not improved with treatment in recent days, though Brewers manager Craig Counsell continued to express optimism Monday that Gennett would be the team's Opening Day second baseman.
"He hasn't responded great," Counsell said. "It's definitely going slower than we would like. We're going to probably explore some other tests, for sure.
"I think until you get to within 10 days of the season, you're fine, in my opinion. There's still a lot of at-bats in 10 Spring Training games, if you need them. That's when I would start to worry."
Spring Training:Tickets | Schedule | Ballpark
Monday marked four weeks until the Brewers' April 4 Opening Day game against the Giants at Miller Park.
"I don't think we're even close to being worried yet about that," Counsell said.
In other health matters:
Reliever Jeremy Jeffress threw a bullpen session Monday for the first time since he suffered a right hamstring strain during a baserunning drill. Because he's pegged for a late-inning relief role, Jeffress is confident he will be ready far ahead of Opening Day, despite his setback.
Rule 5 Draft pick Zack Jones, another reliever in Brewers camp, was supposed to throw a similar mound session on Monday, but it was scratched because he's sick.
"If you have a setback in spring and you're a pitcher, you just have to be cautious," Counsell said. "The season is still what you have to point toward for these guys. I know [Jones] is in a little different situation than other guys [because of his Rule 5 status], but you still have to point to the six-month season. You can't get him ready for two weeks in March. You're not serving anybody if you're doing that."
The flu bug has been going around Maryvale Baseball Park, with catcher Jonathan Lucroy and coach Bob Skube among those staying home Monday in an effort to stop the illness from spreading further.
Reliever Yhonathan Barrios will undergo treatment on his sore right shoulder for another three to four days before resuming throwing, Counsell said.
Last call
• If No. 23 prospectYadiel Rivera keeps impressing this spring, the Brewers will face a difficult question: Is Rivera's development better served playing every day at Triple-A or helping off the Brewers' bench?
"For any player, it's tough to know what's the right answer to that question," Counsell said. "Some players take the path where they start as a utility infielder and they work into that role. There's not one blueprint. We do have need for an extra, multi-position infielder. That's a question we're going to have to answer at the end of spring."
Rivera does have Minor League options remaining, but another shortstop prospect, Orlando Arcia, is expected to begin the season as Triple-A Colorado Springs' shortstop, so Rivera would have to play second or third base.
• Shane Peterson made his first spring start at first base against the Padres. He's one of a handful of players, with Garin Cecchini, Ramon Flores and Will Middlebrooks, getting a look as a backup to starting first baseman Chris Carter. Lucroy will also see some innings at first base, though that is a "low priority" at the moment, Counsell said.