Brewers set to pick ninth overall in 2017 Draft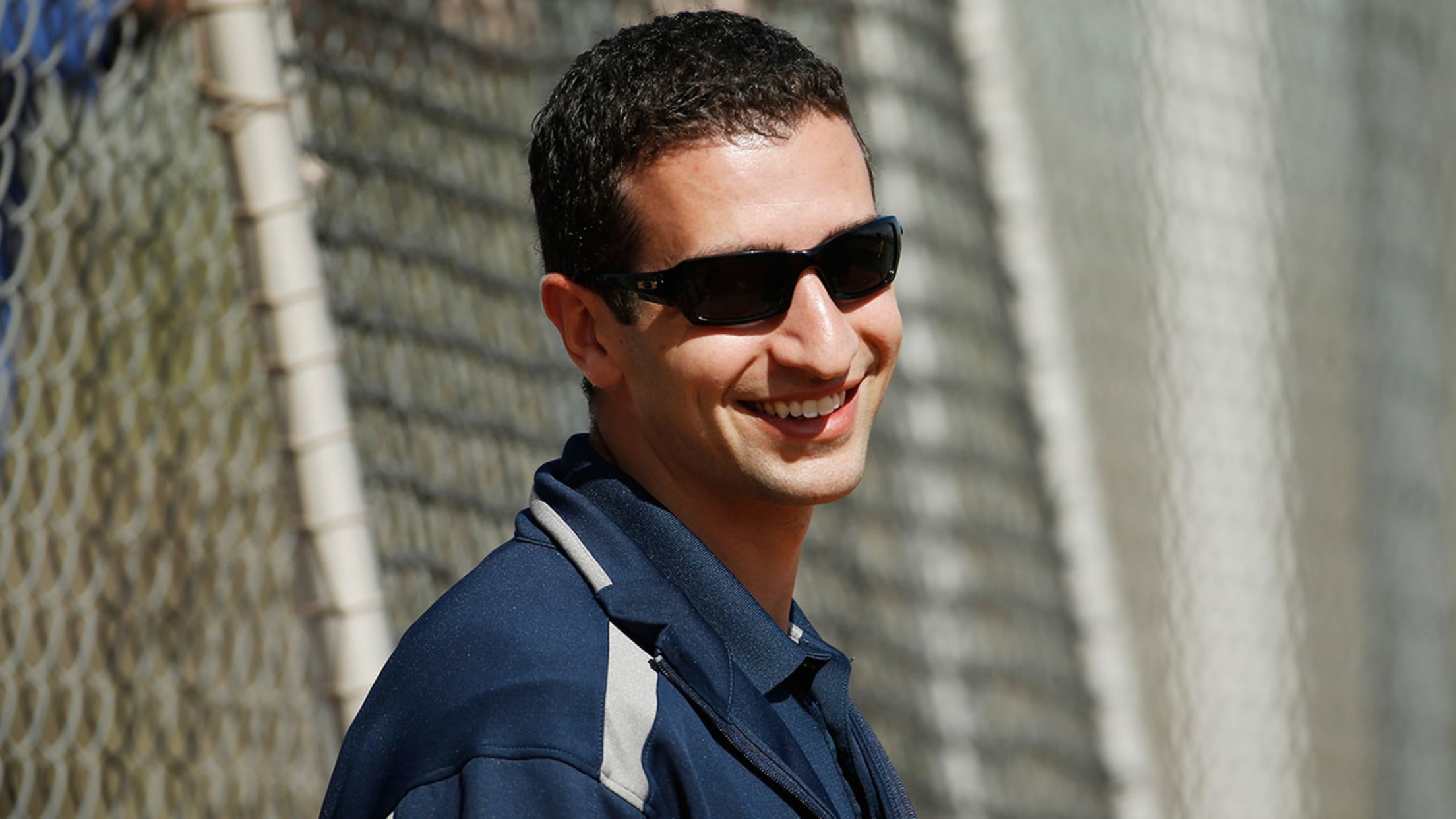 In his second Draft as Brewers general manager, David Stearns will have the ninth overall pick. (AP)
DENVER -- The Phillies' loss to the Mets on Saturday not only clinched the National League's top Wild Card for New York. It also locked the Brewers into the ninth overall selection in next year's MLB Draft.The Draft order is determined by the reverse order of standings in the previous
DENVER -- The Phillies' loss to the Mets on Saturday not only clinched the National League's top Wild Card for New York. It also locked the Brewers into the ninth overall selection in next year's MLB Draft.
The Draft order is determined by the reverse order of standings in the previous season. As of the final out of that Phillies game, there remained the possibility that Philadelphia, Milwaukee and the Los Angeles Angels could all finish with identical 71-91 records. But in that event, the tiebreaker would be their records in 2015, when the Phillies were 63-99, the Brewers 68-94 and the Angels 85-77.
So, whatever the Brewers' outcomes this weekend at Coors Field, they will pick ninth next year. The top-10 picks are protected, so in the unlikely event the Brewers sign a free agent who declined a qualifying offer, it will not cost them their first-round pick.
According to a Baseball America report, the 2017 Draft will begin on Monday, June 12.
The Brewers will draft ninth overall for only the second time in franchise history. In 1995, they used that pick to take outfielder Geoff Jenkins out of USC. Jenkins played 10 seasons in the Majors for the Brewers and was an All-Star in 2003. His 21.9 wins above replacement, per Baseball Reference, ranks third among the ninth overall picks since 1966. Kevin Appier, who went ninth to the Royals in 1987, tops that list at 54.9 bWAR.
It will mark the second straight year, the seventh time in the Miller Park era (since 2001) and the 22nd time in franchise history that the Brewers will draft in the single digits.