Brock to throw 1st pitch at Monday's home opener
Cardinals great lost portion of left leg during offseason surgery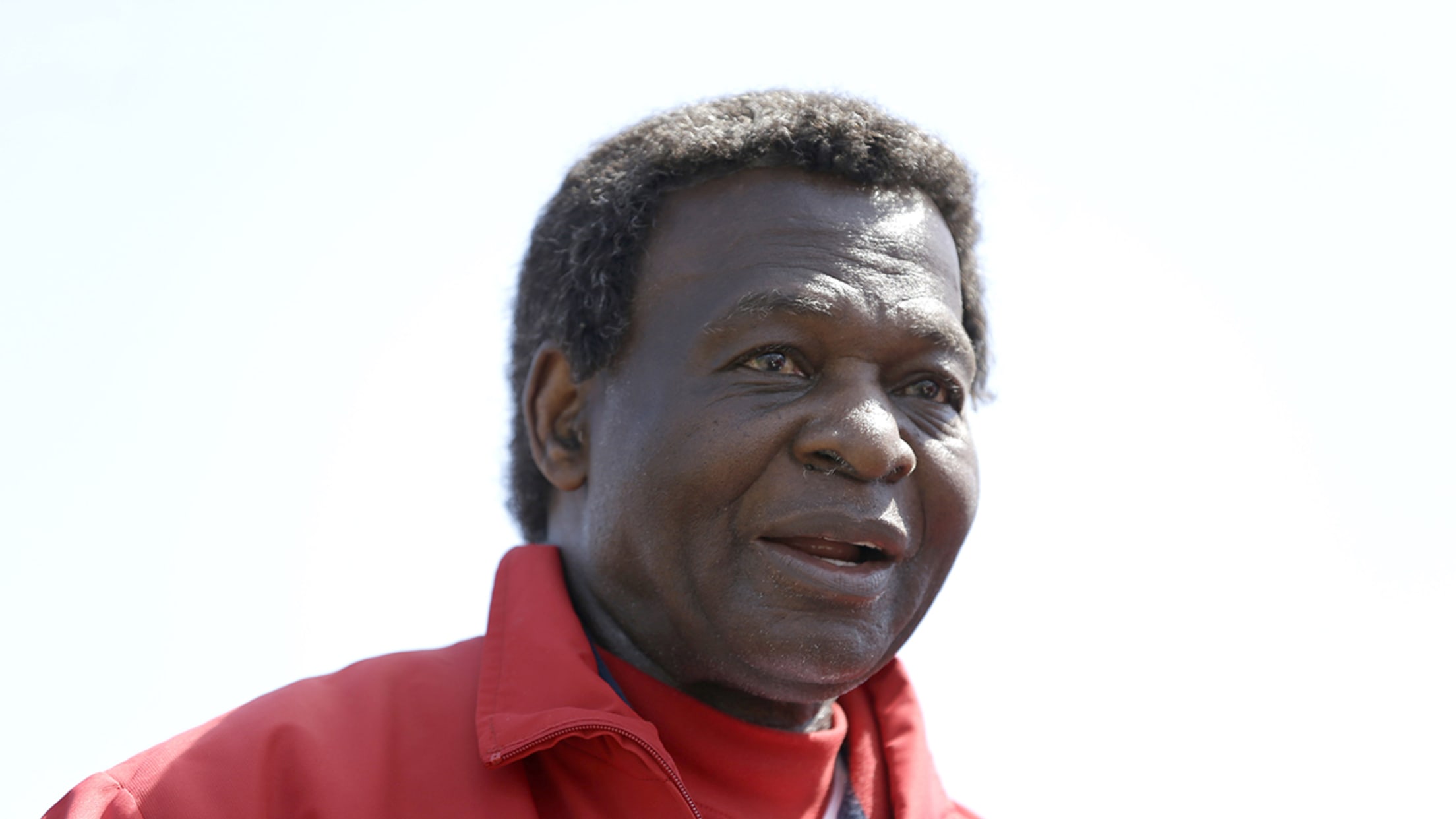 Cardinals great Lou Brock will throw out the ceremonial first pitch at Monday's home opener. (AP) (Jeff Roberson/AP)
ATLANTA -- Lou Brock, who lost the lower portion of his left leg this offseason after contracting a dangerous infection, will make his most prominent public return since that surgery on Monday, when he throws the ceremonial first pitch ahead of the Cardinals' home opener.Brock's delivery will highlight the Cardinals'
ATLANTA -- Lou Brock, who lost the lower portion of his left leg this offseason after contracting a dangerous infection, will make his most prominent public return since that surgery on Monday, when he throws the ceremonial first pitch ahead of the Cardinals' home opener.
Brock's delivery will highlight the Cardinals' afternoon festivities, which will also include a parade around the warning track to introduce the franchise's Hall of Famers and current players.
"I think the fans will be as excited to see him as we are," manager Mike Matheny said of the 76-year-old Brock, who was unable to come to Spring Training as a guest instructor this year. "This was a rough time, I know, so it's good to see him back out. Even through this whole thing, he's always had the highest optimism and confidence and always looked at things in a positive light. It's pretty amazing."
Busch Stadium, which is celebrating its 10th anniversary in 2016, will open its gates two and a half hours ahead of the team's scheduled 3:15 pm CT first pitch against the Brewers. The pregame ceremonies will begin with the introduction of the Budweiser Clydesdales at 2:30 p.m.
Following that will be the presentation of the franchise's Hall of Famers and a video to commemorate the stadium's anniversary. The 2016 Cardinals will then be ushered in via a Ford motorcade.
The organization will have a moment of silence for longtime sports writer Joe Strauss and former Cardinal Joe Garagiola ahead of the National Anthem, which will be performed by professional opera singer Clayton Mathews. His mother, Marilyn, is a member of the Cardinals' front office.
Brock's ceremonial pitch will cap the pregame festivities.