Bochy proud to play on Jackie Robinson Day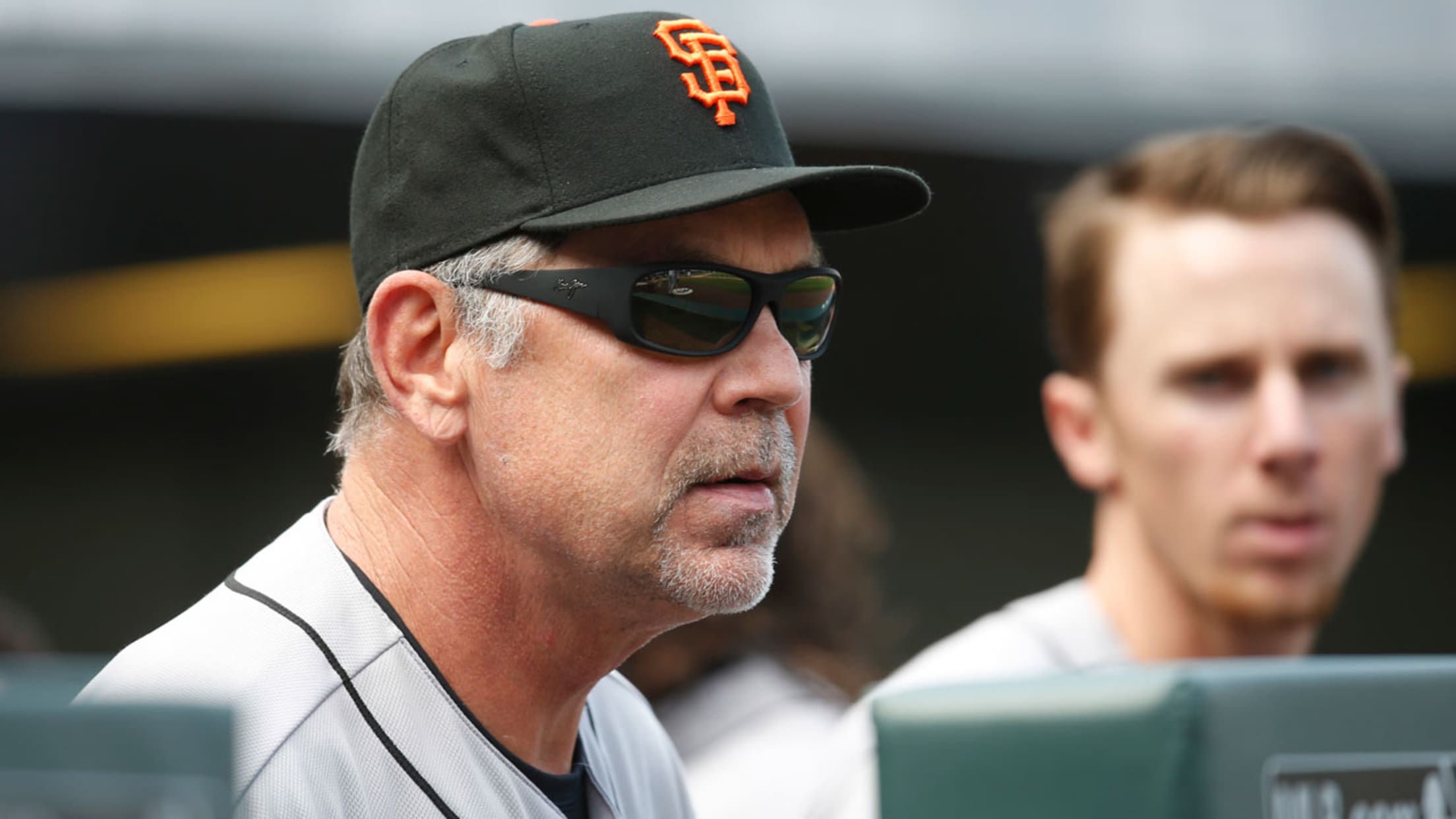 "Babe Ruth was one of the greatest players, but Jackie Robinson was great not just for baseball, but for our society," Bruce Bochy said. (AP)
DENVER -- When Jackie Robinson broke the color barrier in Brooklyn on April 15, 1947, the Giants were playing a stone's throw away in Philadelphia. Three days later, they came back to the Polo Grounds for their home opener, hosting Robinson's Dodgers for the first time.The Giants and their fans
DENVER -- When Jackie Robinson broke the color barrier in Brooklyn on April 15, 1947, the Giants were playing a stone's throw away in Philadelphia. Three days later, they came back to the Polo Grounds for their home opener, hosting Robinson's Dodgers for the first time.
The Giants and their fans saw Robinson go 2-for-4 in a 10-4 Giants win with Dave Koslo going the distance for the home team. Robinson hit his first homer and raised his average to .300.
It was a new chapter in the Giants-Dodgers rivalry -- a chapter the two teams will celebrate together 69 years later before Friday's series opener on Jackie Robinson Day. The game features a couple of early favorites to compete for the National League West title, two aces in Madison Bumgarner and Clayton Kershaw, and a celebration of one of the giants of the American century, on and off the field.
"We're talking about one of the most courageous men who has impacted the game as much as anybody," Giants manager Bruce Bochy said. "Babe Ruth was one of the greatest players, but Jackie Robinson was great not just for baseball, but for our society."
Perhaps never before had baseball been such a leading force in bringing about social change in the country. While African-American baseball players followed Robinson's first trailblazing season to gauge their own chances for success, others took note of baseball's "great experiment" in hopes that success on the field could lead to similar paths of equality in schools, in the military, in the workplace, and in every aspect of contemporary culture.
Though countless players had played the part of the idol of American youth throughout baseball's eighty years of segregation, there may be no player who was more clearly held up as model than Jackie Robinson. He was asked to carry the burden of integrating the game and the culture on his shoulders, to be the face for equal access and opportunity on the field and off. His character was tested through every adversity imaginable, and his success as a player and civic engagement and leadership as a citizen were instrumental in moving forward the issues he cared about.
"It's great that baseball is putting him in the forefront and making these young players aware of who Jackie Robinson is and what he stood for, and how he impacted not only the game, but our society," Bochy said. "It's a great message for these players. They're not just baseball players. They're role models."
Owen Perkins is a contributor to MLB.com.